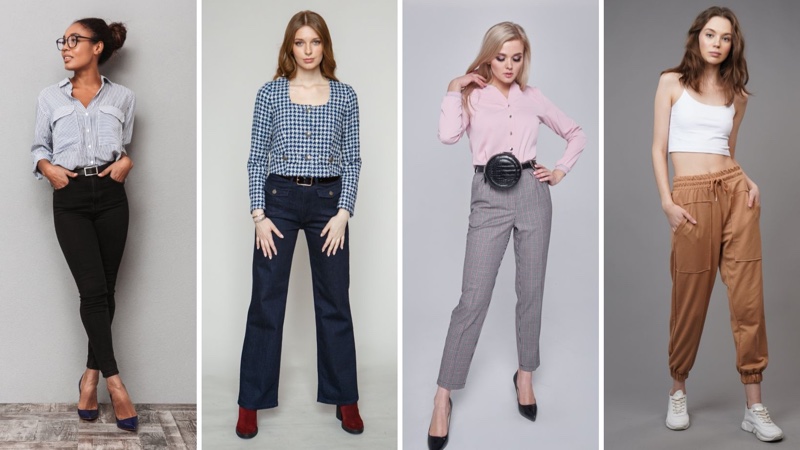 When it comes to fashion, the versatility and variety of pants play an undeniable role in shaping the wardrobe of countless individuals across the globe. Exploring the different types of pants offers a fascinating journey through style, history, and culture. 
From the sleek lines of slim-fit trousers to the rugged utility of cargo pants, each design tells a story, revealing a bit about the era of its popularity and the people who embraced it. 
Types of Pants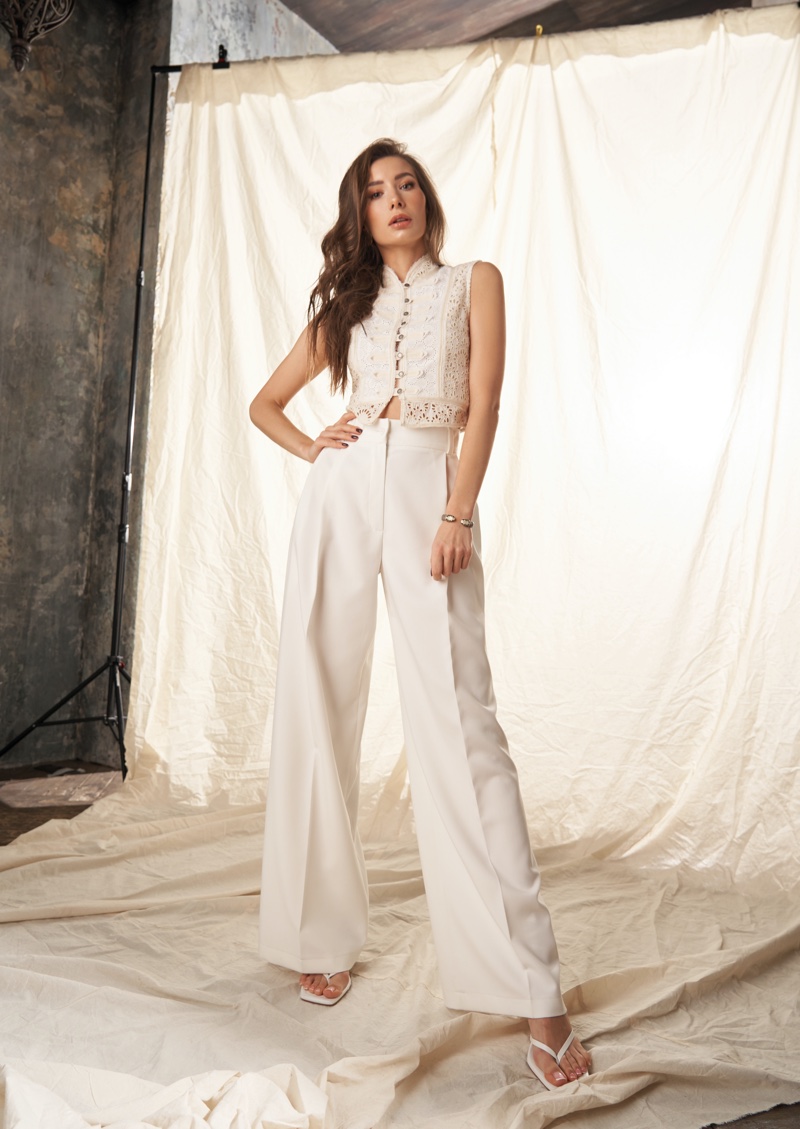 Moreover, beyond the cut and silhouette of pants, the very fabric of these styles adds another layer to their narrative. Whether it's the cozy embrace of cotton joggers or the refined touch of woolen dress pants, the material speaks volumes about its purpose and appeal. Let's explore the types of pants that are known worldwide.
Dress Pants: Classic Formality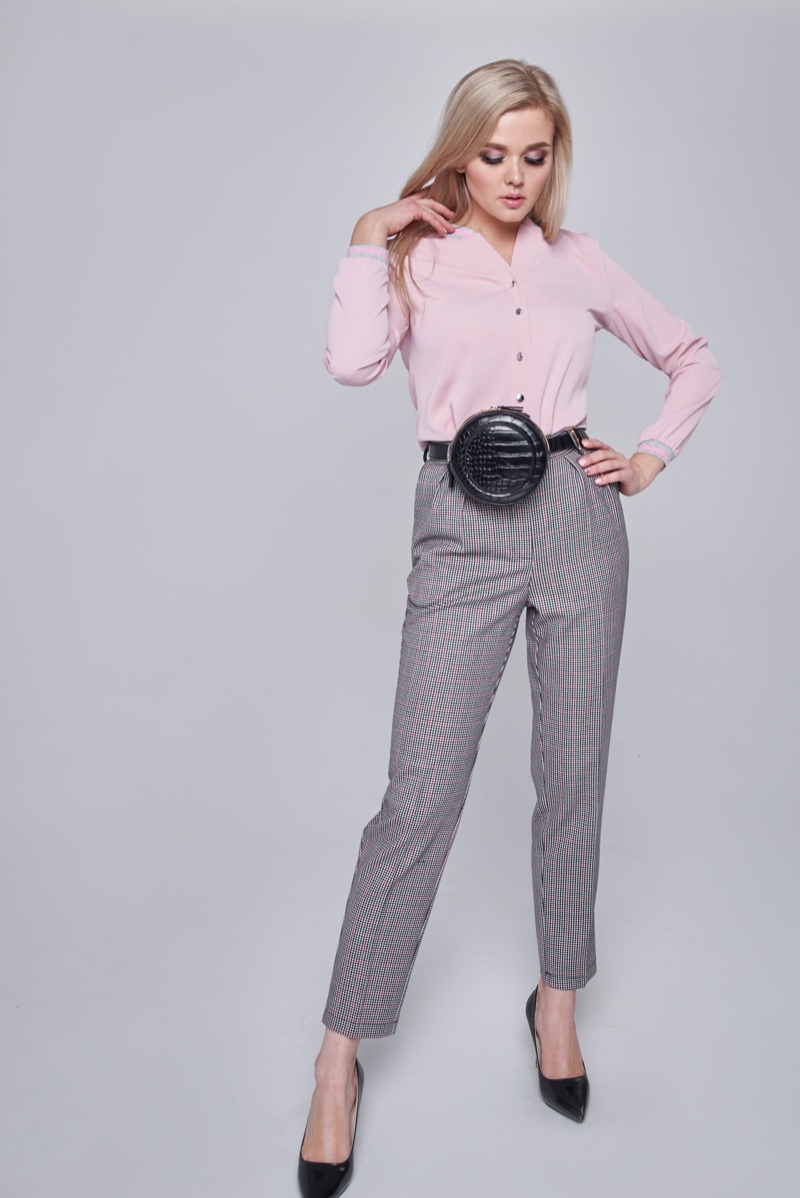 When it comes to formal attire, dress pants are the go-to choice for everybody. Also known as suit trousers, dress pants are designed for formal to semi-formal functions and are typically made of woven or expensive suiting material. 
These pants can be worn as part of a suit or paired with a dress shirt and jacket for a polished look. Dress pants, also known as slacks, often feature a front opening with zippers or buttons, and they come in various styles to suit different body shapes and personal preferences.
Straight Fit: Timelessly Tailored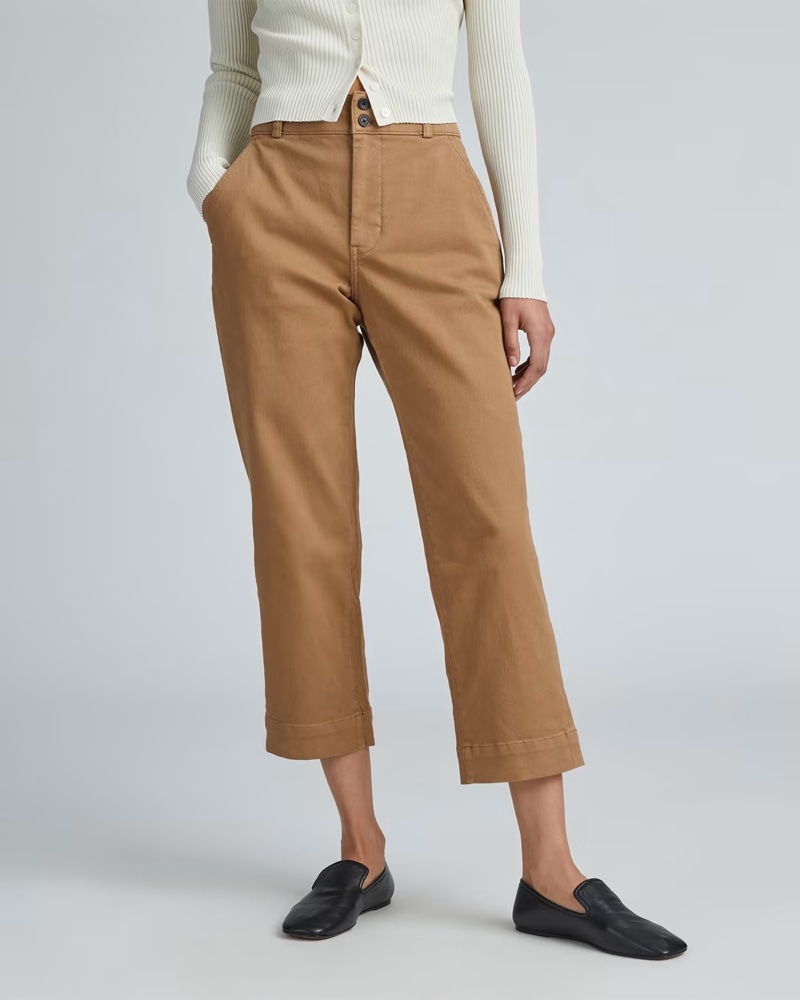 Straight pants are trousers that provide a streamlined look with a consistent shape from the waist to the ankle. They can be enhanced with added stretch to the fabric for comfort or a looser fit for ease of movement. Available in various colors and patterns, straight pants are a timeless and versatile choice suitable for formal occasions.
Jeans: Everyday Denim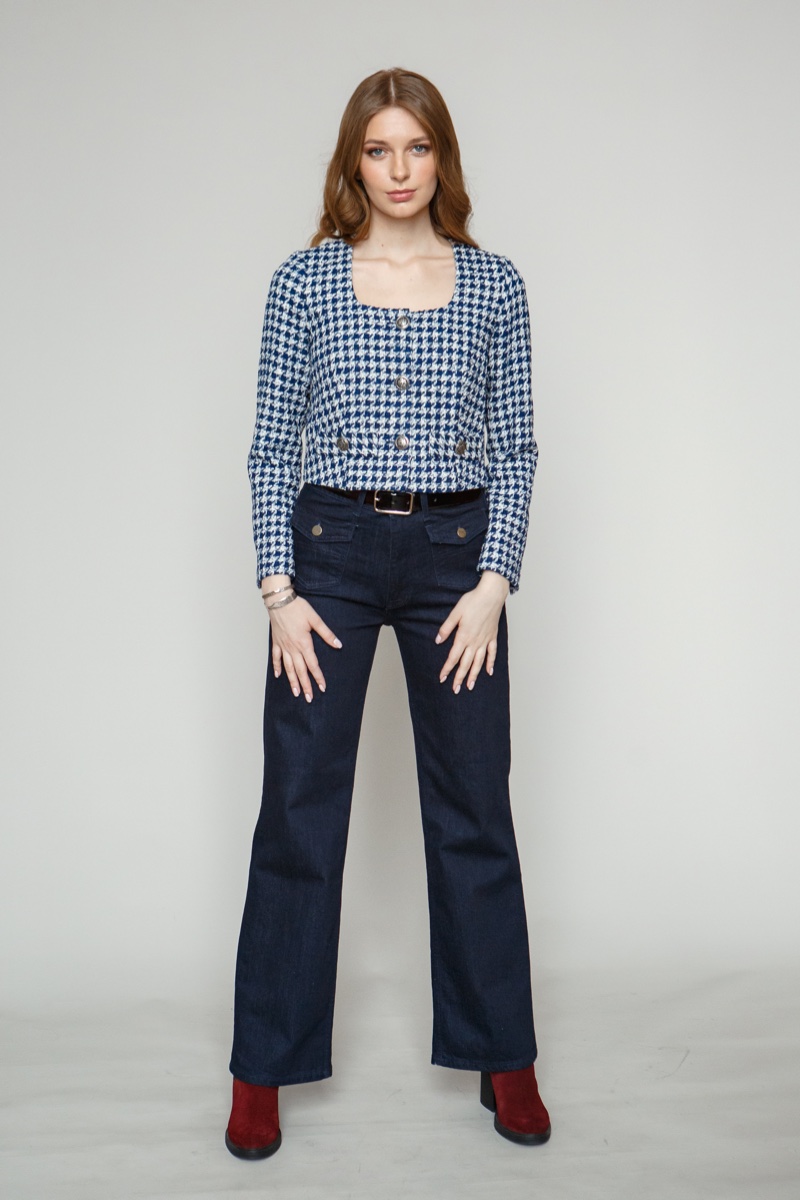 No discussion of pants would be complete without mentioning jeans. Jeans have become a global phenomenon and are arguably the most popular type of pants, made from denim material. Initially designed as durable work pants for miners and cowboys, jeans have evolved into a fashion staple, transcending age, gender, and cultural boundaries. 
Bootcut Pants: Flared Finesse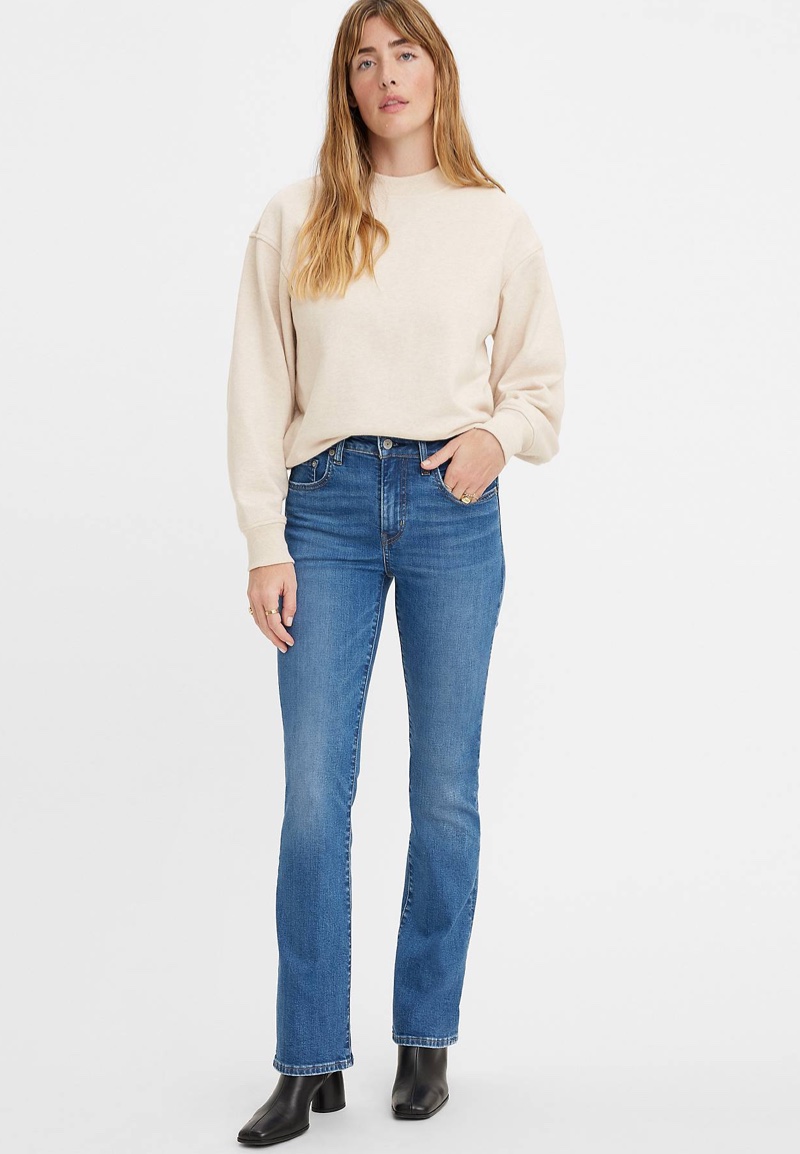 With their distinct silhouette, bootcut pants taper neatly to the knee before exhibiting a slight flare towards the hem, designed specifically to drape elegantly over boots. This design, which contrasts with the consistent width of straight-leg trousers or the narrowing profile of skinny jeans, became a fashion staple during the 1990s and early 2000s. They still remain popular today.
Harem Pants: Bohemian Comfort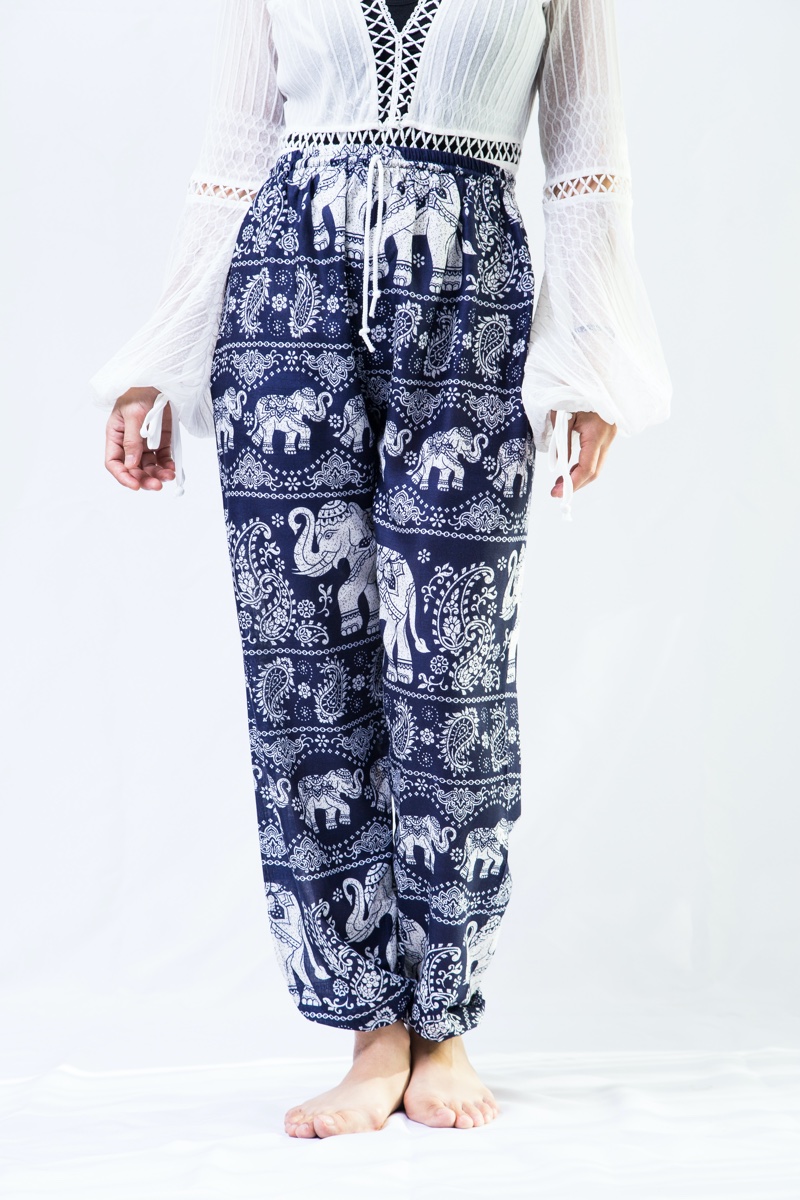 Harem pants are a unique style that combines comfort and style effortlessly. These pants are characterized by their loose and baggy fit, with gathers at the waist and ankles. Harem pants often feature elastic waistbands or drawstrings to hold the gathers in place, providing a relaxed and flexible fit. 
Cargo Pants: Utilitarian Chic
Cargo pants, also known as combat pants or utility pants, are a practical and stylish option for those who value functionality. Initially inspired by military uniforms, cargo pants stand out for their multiple pockets and utilitarian design. These pants are perfect for those who need extra storage or prefer a more rugged and adventurous look.
Leggings: Comfortable & Versatile Basics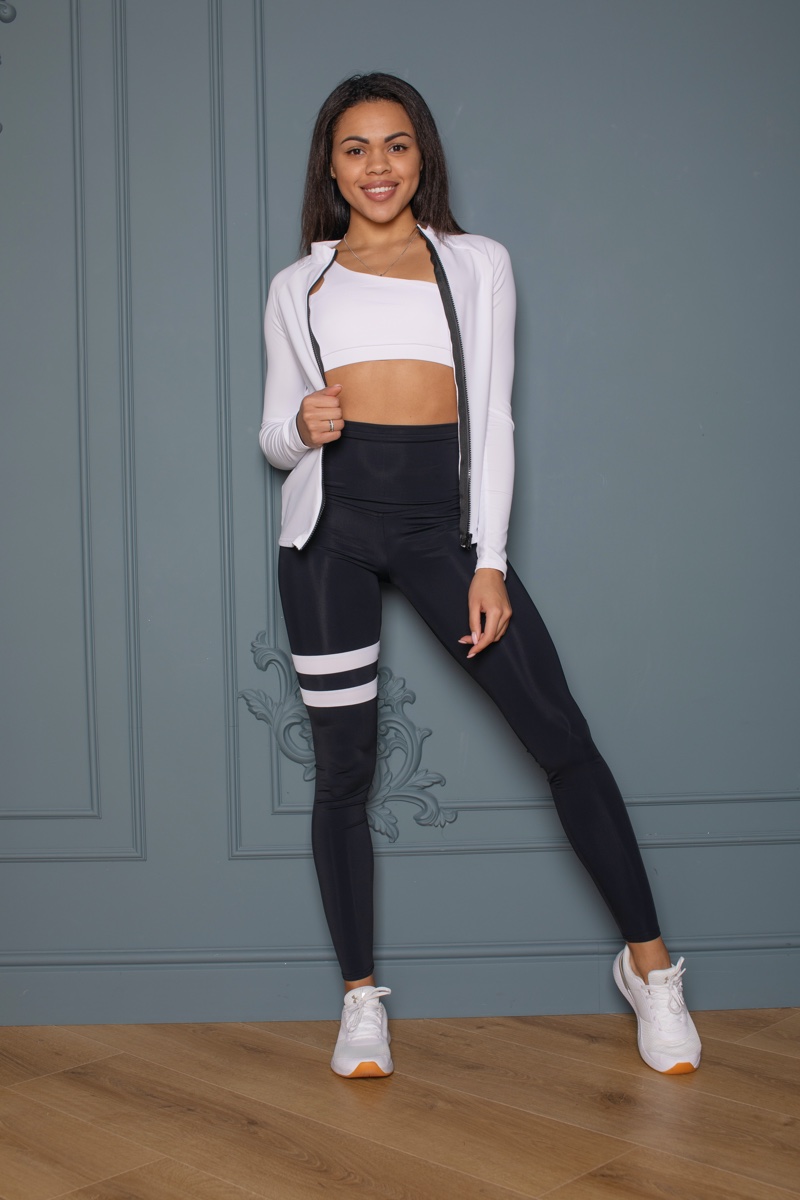 Leggings combine comfort, versatility, and style. Leggings are typically made from stretchy and form-fitting materials such as spandex or knitted fabrics. They provide a snug and flattering fit that accentuates the body's curves.
They are known for their exceptional comfort and ease of movement, making them popular for various activities, from lounging at home to working out. 
Palazzo Pants: Making a Bold Statement 
Palazzo pants are wide-legged trousers that exude elegance and sophistication. These pants are known for their loose and flowing silhouette, offering maximum comfort and breathability. Palazzo pants are typically high-waisted and feature a wide leg that flares from the waist to the hem, creating a dramatic and eye-catching effect.
Joggers: Comfortable & Stylish Athleisure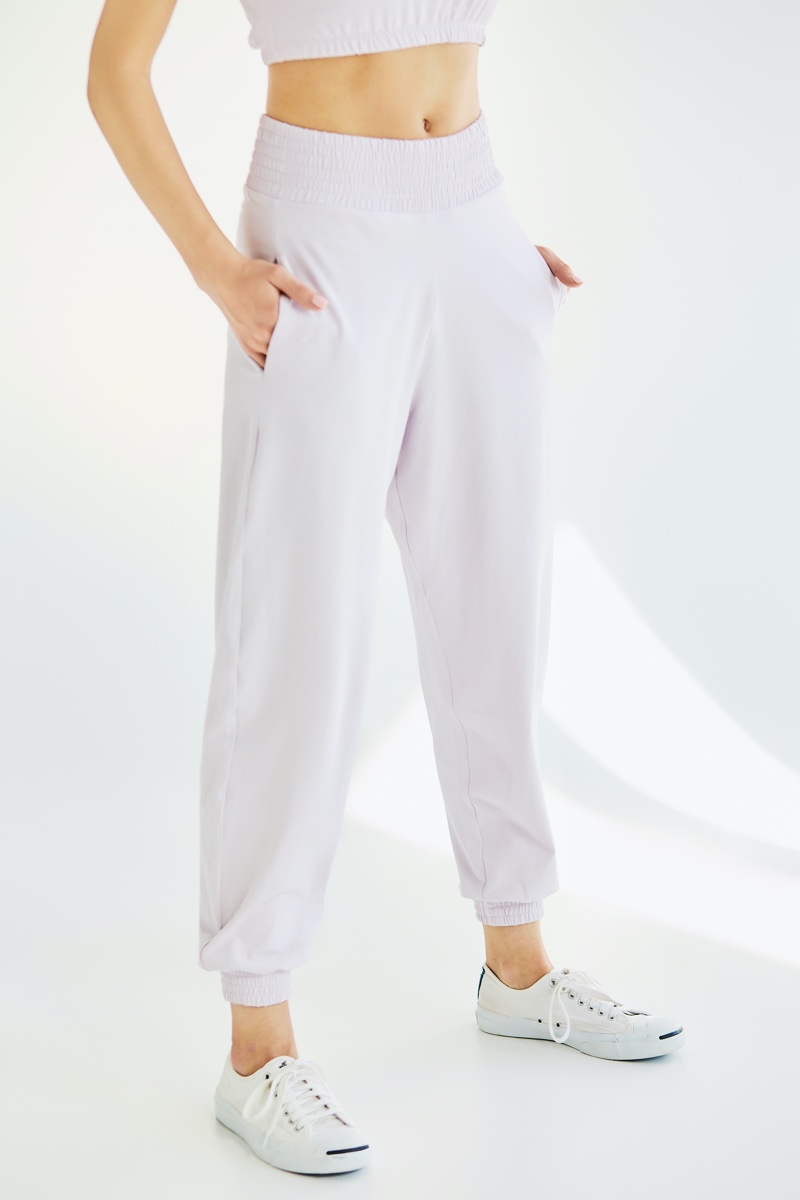 Joggers, also known as track pants or sweatpants, have become a fashion staple in recent years, thanks to the rise of athleisure wear. These pants are created for comfort and mobility, featuring an elastic or drawstring waistband and tapered legs with elastic cuffs at the ankles.
Joggers are typically made from soft and cozy materials such as cotton or fleece, providing a relaxed and casual look. 
Sailor Pants: Nautical Charm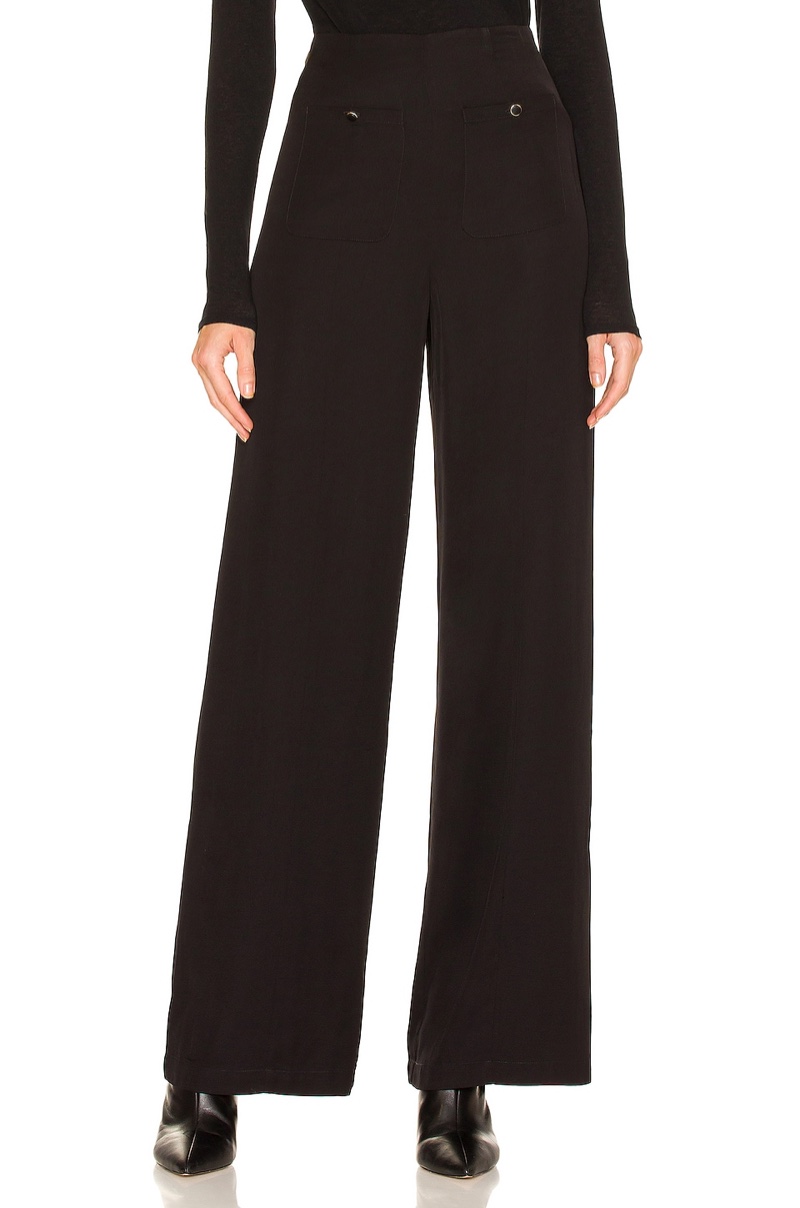 Sailor pants, or sailor trousers, are a classic style that pays homage to the maritime fashion of the past. These pants feature a high-waisted design with a wide leg that flares out from the hips, creating a flattering and vintage-inspired look. Sailor pants often have decorative buttons or fastenings on the front, reminiscent of the traditional uniforms worn by sailors. 
Culottes: The Perfect Blend of Styles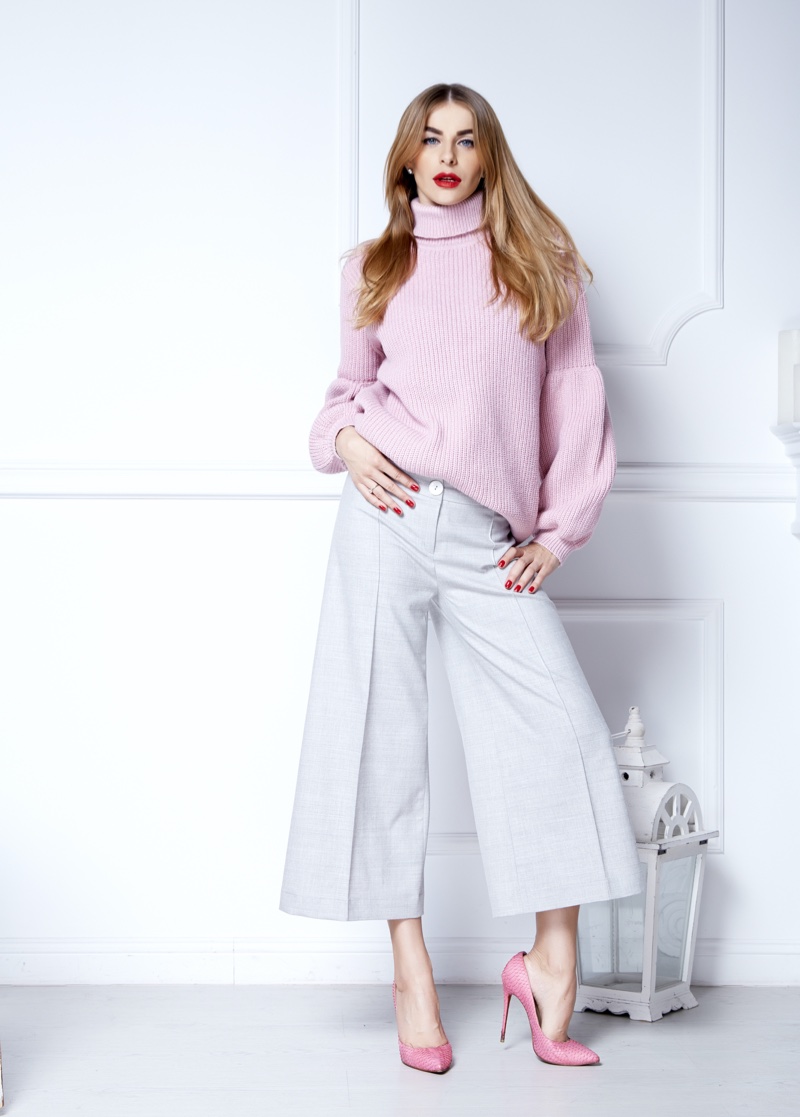 Culottes are a unique hybrid of pants and shorts, offering the best of both worlds. These wide-legged, knee-length, or ankle-length pants resemble a skirt when the wearer is standing still, creating an elegant and flowy silhouette. Culottes are ideal for those who want the comfort of pants but still want a skirt's feminine and airy feel. 
Flared Pants: Retro Fashion Revisited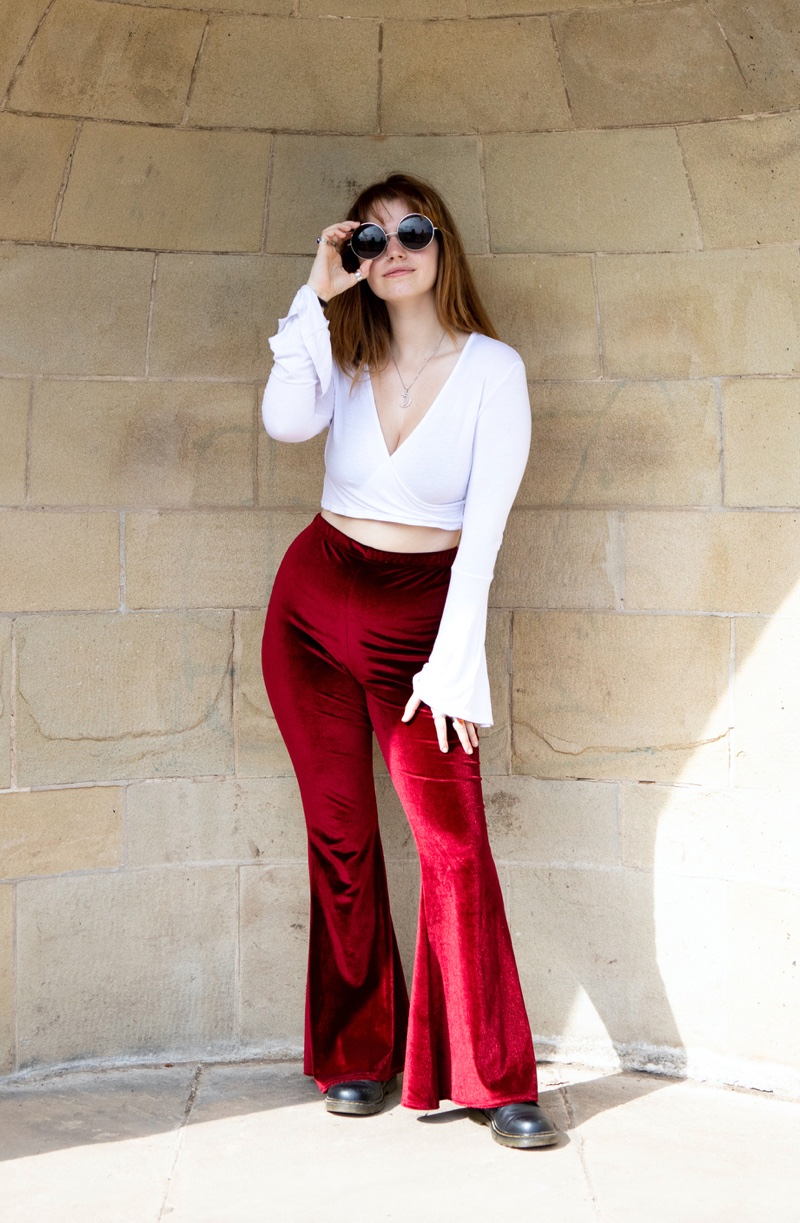 Flared pants, also known as bell bottoms, have made a comeback in recent years, adding a 1970s-inspired and bohemian vibe to modern fashion. These pants are fitted at the waist, hips, and thighs and flare from the knees to the hem. Flared pants create a visual balance by adding volume to the lower half of the body, creating a flattering and elongating effect.
Stirrup Pants: Athletic Elegance
Stirrup pants, marked by their distinctive foot straps, have been a unique addition to the fashion landscape. Originating from the equestrian world, they were designed to keep pants from riding up while on horseback. Today, stirrup pants have transitioned into everyday fashion, offering a sleek look that ensures the trousers remain snugly in place.
Baggy Pants: Relaxed & Effortlessly Cool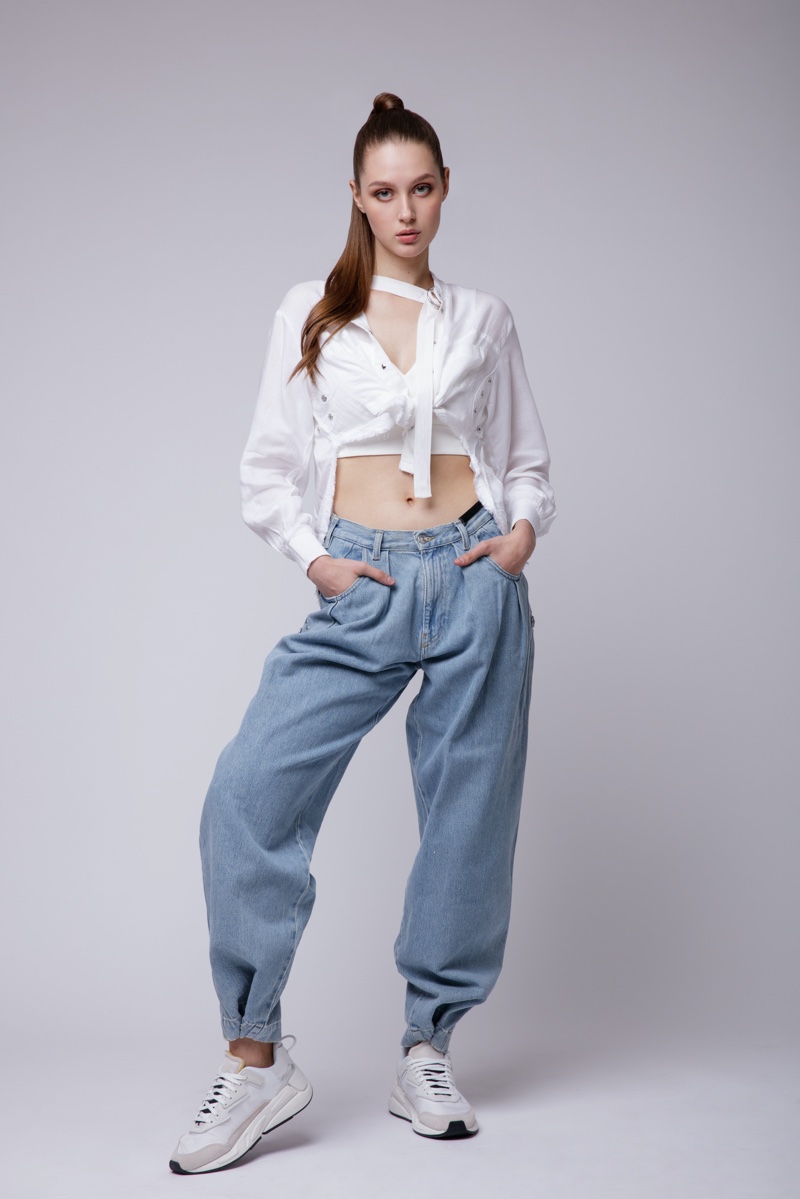 Baggy pants, known for their loose fit and ample material, channel a carefree and laid-back vibe. Popularized in the 1990s and early 2000s hip-hop scene, these pants prioritize comfort without sacrificing style. Their voluminous silhouette starkly contrasts the slim-fit trends, providing wearers with a distinctive and bold fashion statement. 
Leather Pants: Edgy Sophistication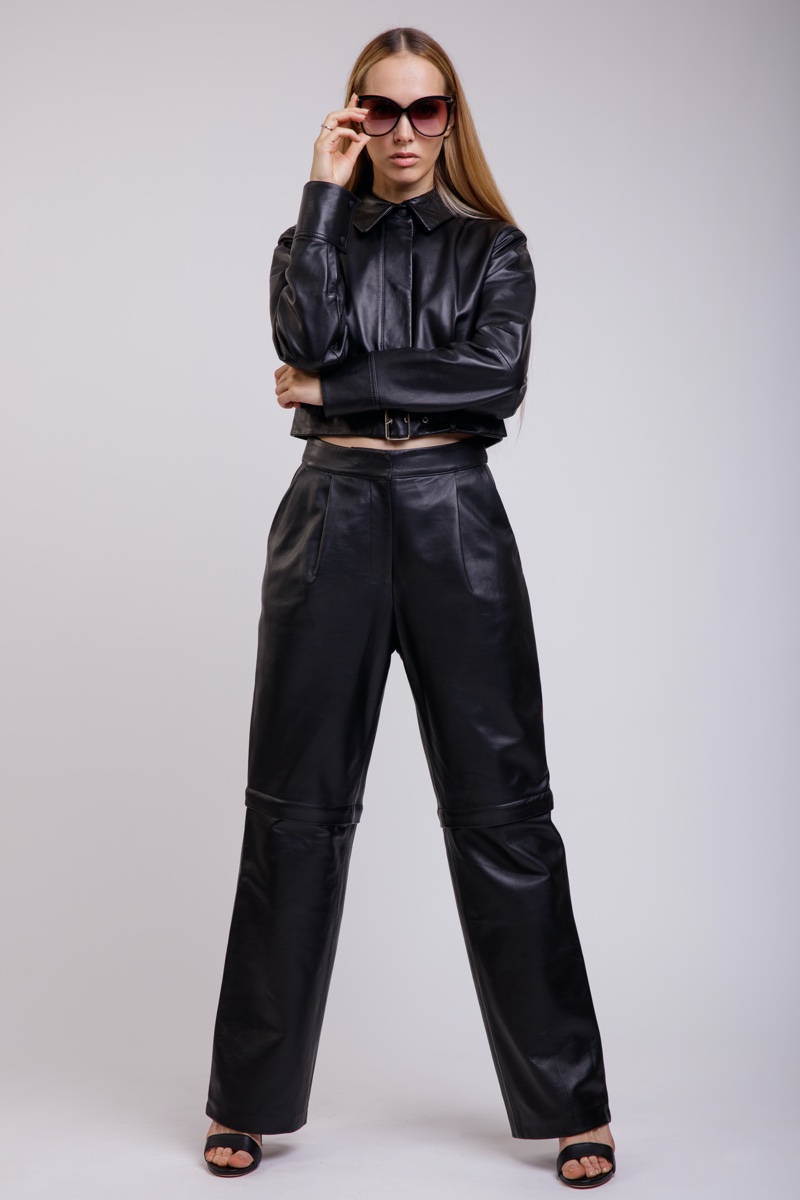 Leather pants are the epitome of edgy chic, often associated with rock stars and fashion-forward enthusiasts. Crafted from supple leather, these pants offer a unique combination of luxury and rebellion.
Their sleek, form-fitting silhouette makes a bold statement, while their naturally glossy finish adds a touch of sophistication. Perfect for nights out or making a statement, leather pants are a daring addition to any wardrobe.
Capris: Breezy Elegance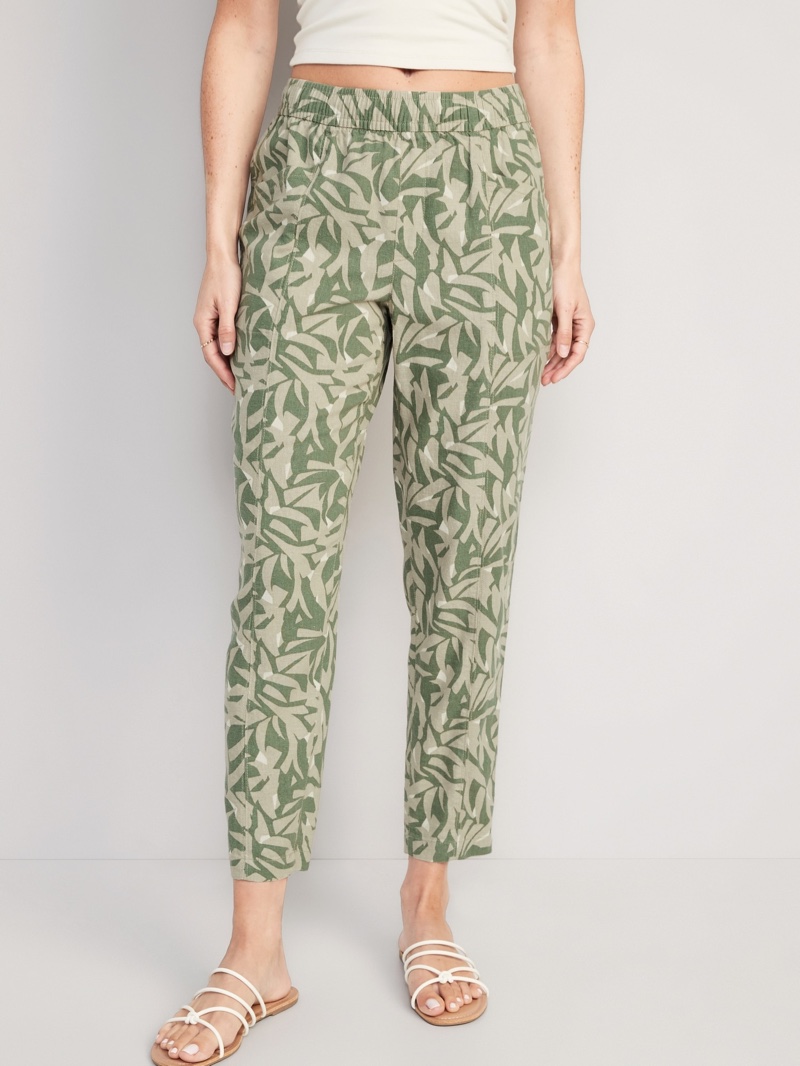 Capris, or cropped pants, stop midway between the ankle and knee, offering a refreshing break from full-length trousers. Celebrated for their casual elegance, capri pants are perfect for warmer weather and can effortlessly bridge the gap between formal and informal wear. 
With their shorter length, they allow wearers to showcase their footwear, be it ballet flats, sandals, or heels, adding an extra dimension to their ensemble.
Corduroy Pants: Classic Texture & Warmth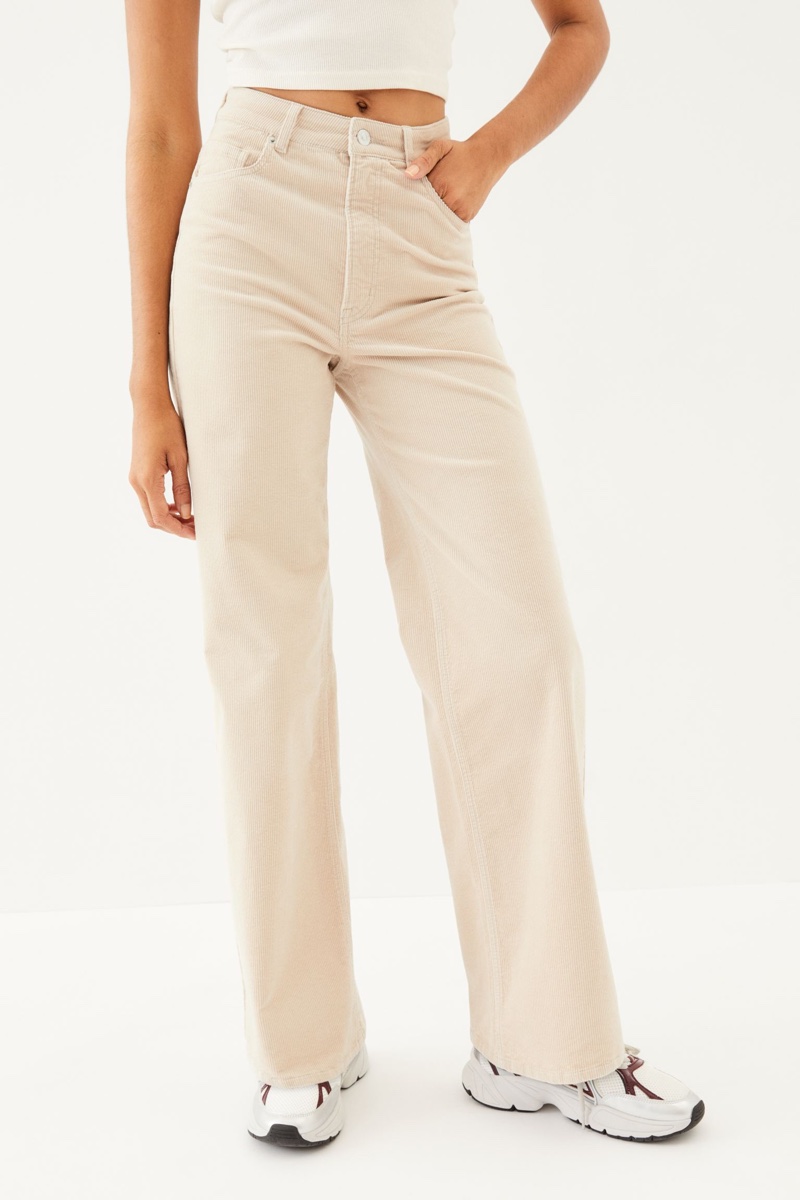 Corduroy pants, recognized by their distinct ribbed texture, bring both style and warmth to a wardrobe. Traditionally associated with autumn and winter wear, corduroys have a certain vintage charm. Beyond their aesthetic appeal, the grooved patterns, known as "wales," provide added insulation, making them both functional and fashionable. 
Chinos: Casual Sophistication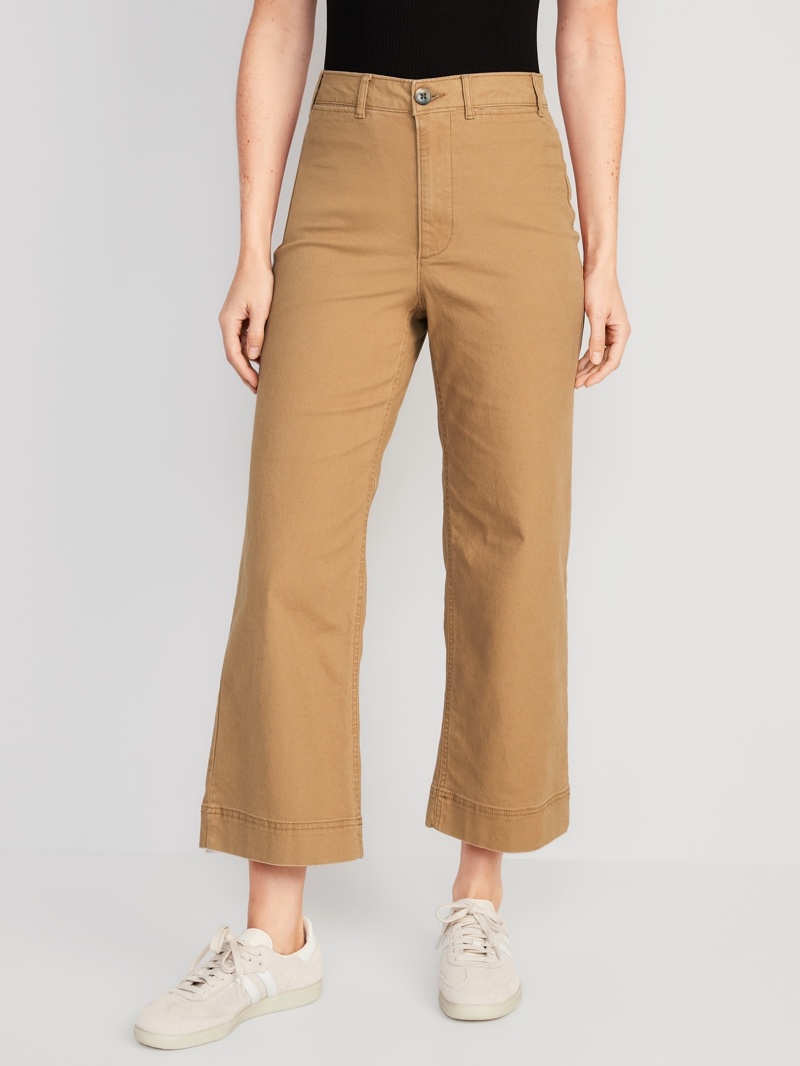 Chinos are made from chino cloth, a lightweight cotton twill fabric. They have a balance of casual and polished, crafted initially as military wear due to their durable construction. Their tapered look is suitable for both office settings and weekend outings. 
Drawstring Pants: Laid-back Comfort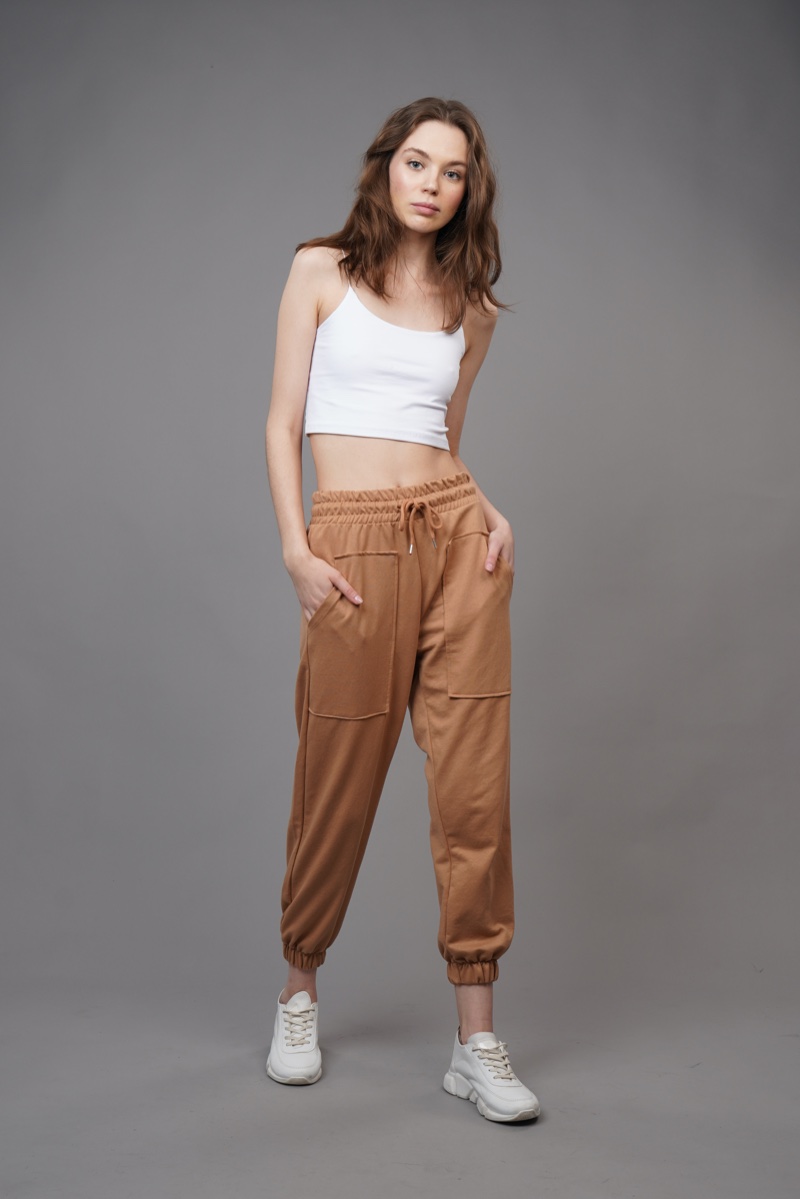 Drawstring pants champion comfort with adjustable waistbands, allowing wearers to customize their fit. Often crafted from soft fabrics like cotton or linen, they exude a relaxed vibe, ideal for leisurely days or vacation getaways. Beyond being seen as casual pants, contemporary designs have transformed these pants into chic wardrobe staples.
Slim Fit Pants: Sleek & Contemporary Elegance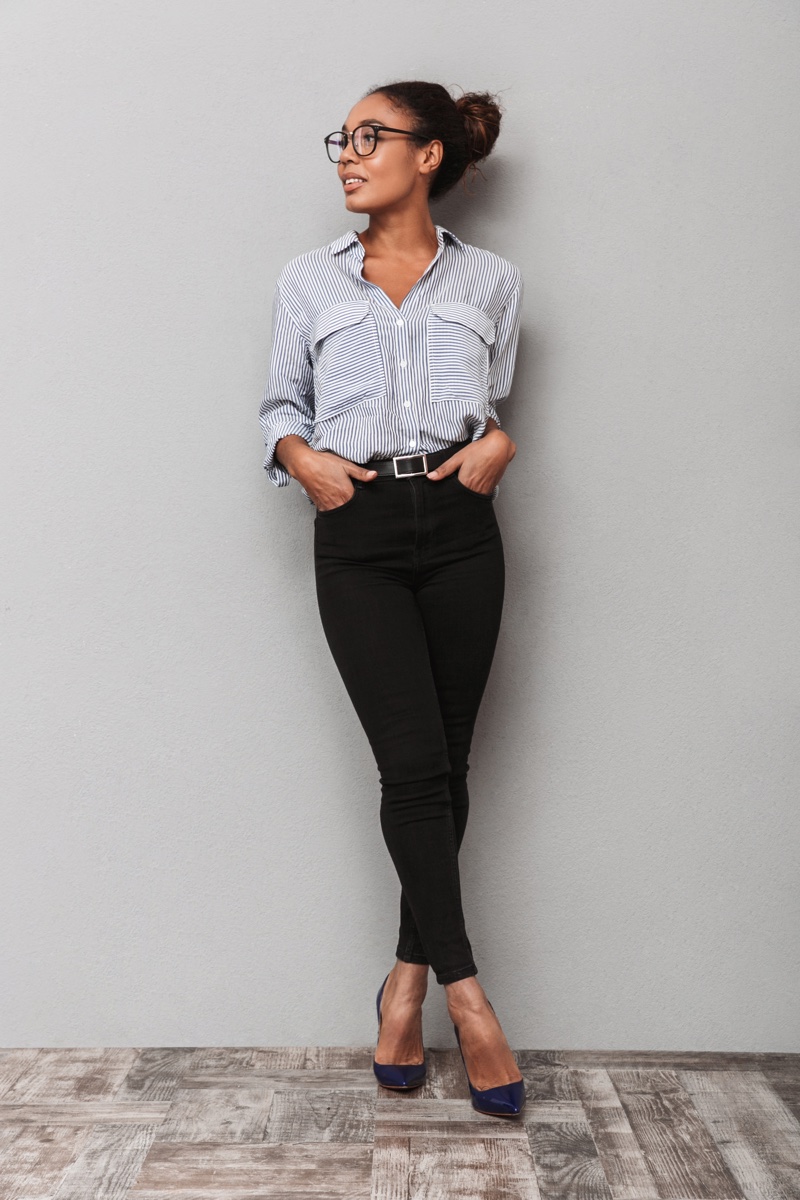 Slim-fit pants, as the name suggests, are tailored to follow the natural contours of the wearer's body without being overly tight. This results in a modern, streamlined silhouette favored by those who appreciate a blend of comfort and style. Their sleek design makes them a perfect match for various tops, elevating any ensemble.
High Rise Pants: Vintage Flair Meets Modern Comfort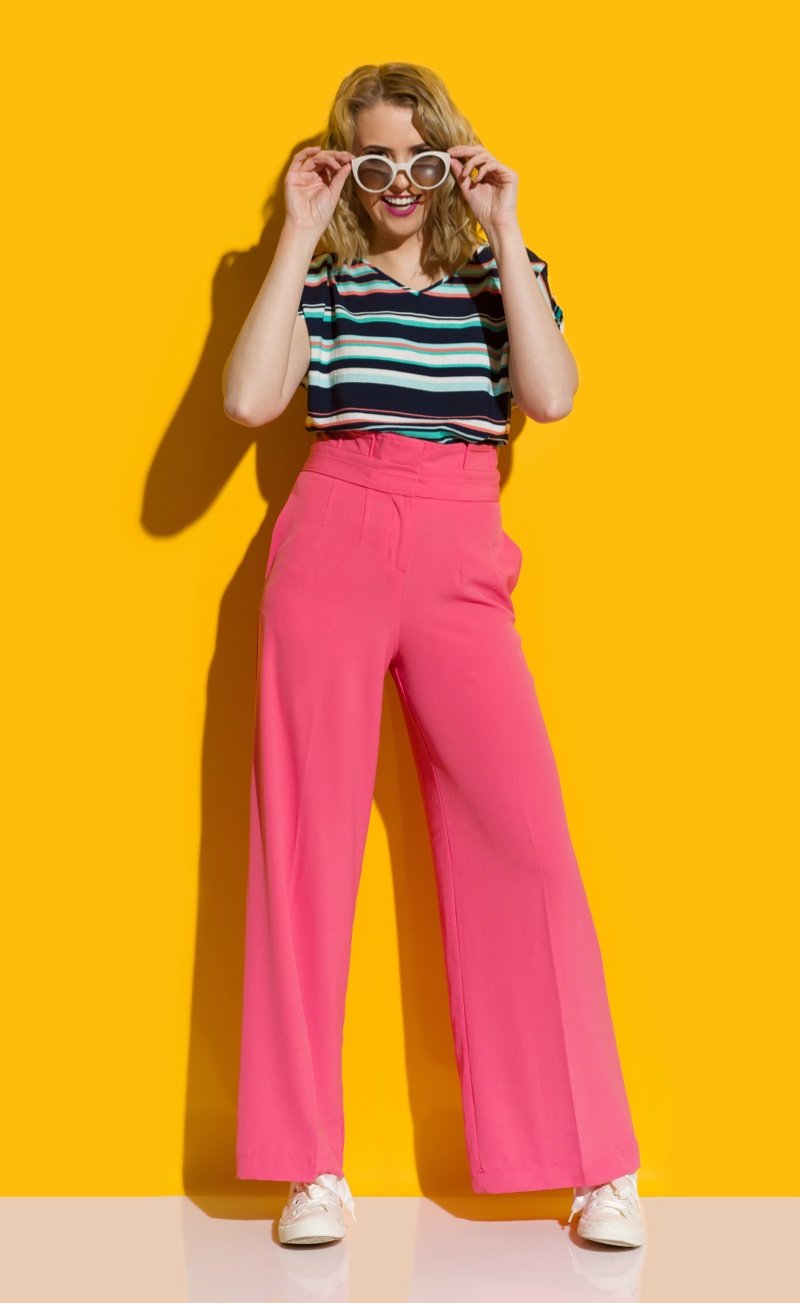 High-rise pants, characterized by their waistband sitting at or above the natural waist, have made a notable comeback from vintage fashion eras. Not only do they elongate the legs and emphasize the waist, but they also provide a comfortable fit that's incredibly flattering for many body types. 
Wide-Leg Pants: Effortless Grace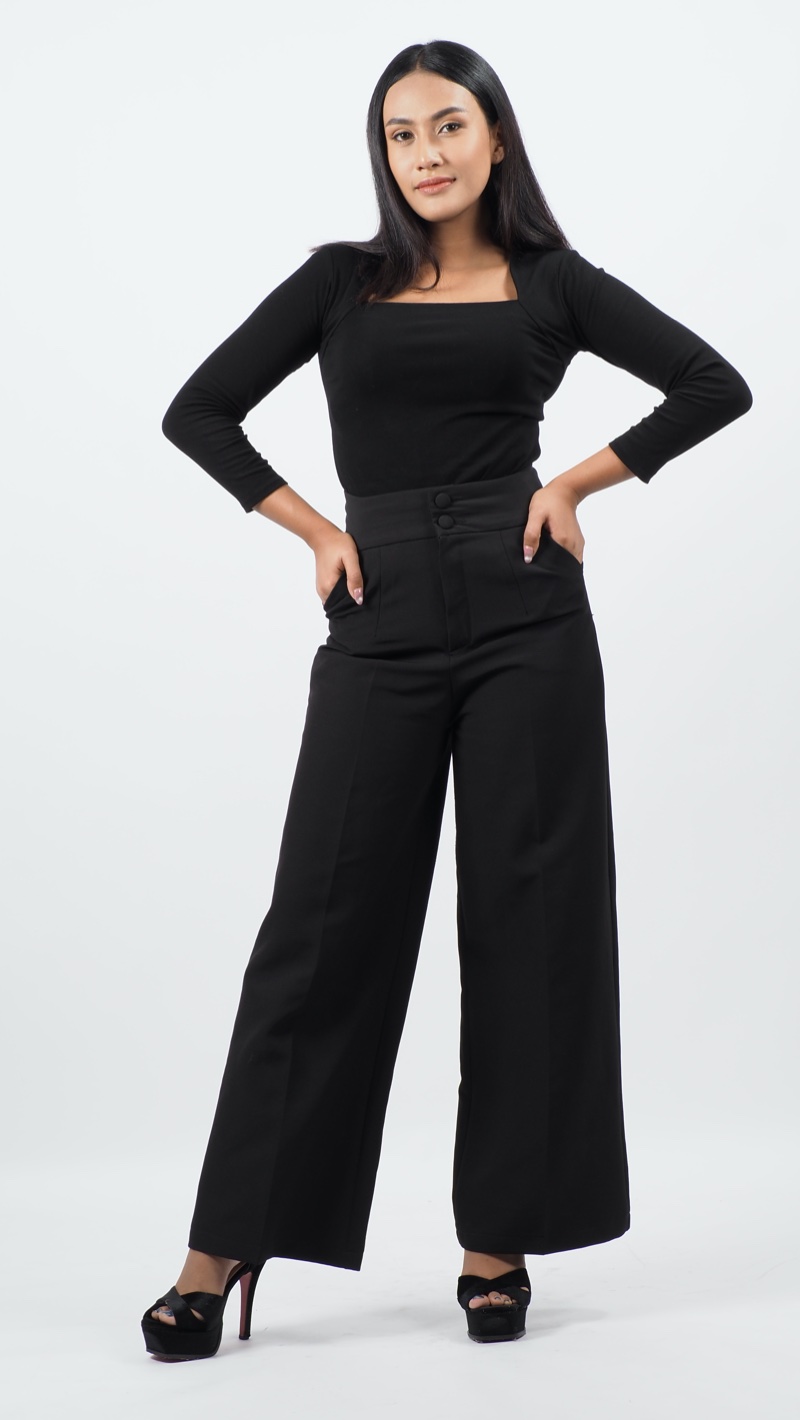 Wide-leg pants are known for their relaxed and sophisticated look, featuring a wide silhouette from the waist to the hem. They provide a breezy and fashionable option to tighter pants.
These pants can be dressed up with heels and a blouse or dressed down with sandals and a tee, making them a versatile choice that can easily transition from day to night.
Tapered Pants: A Modern Style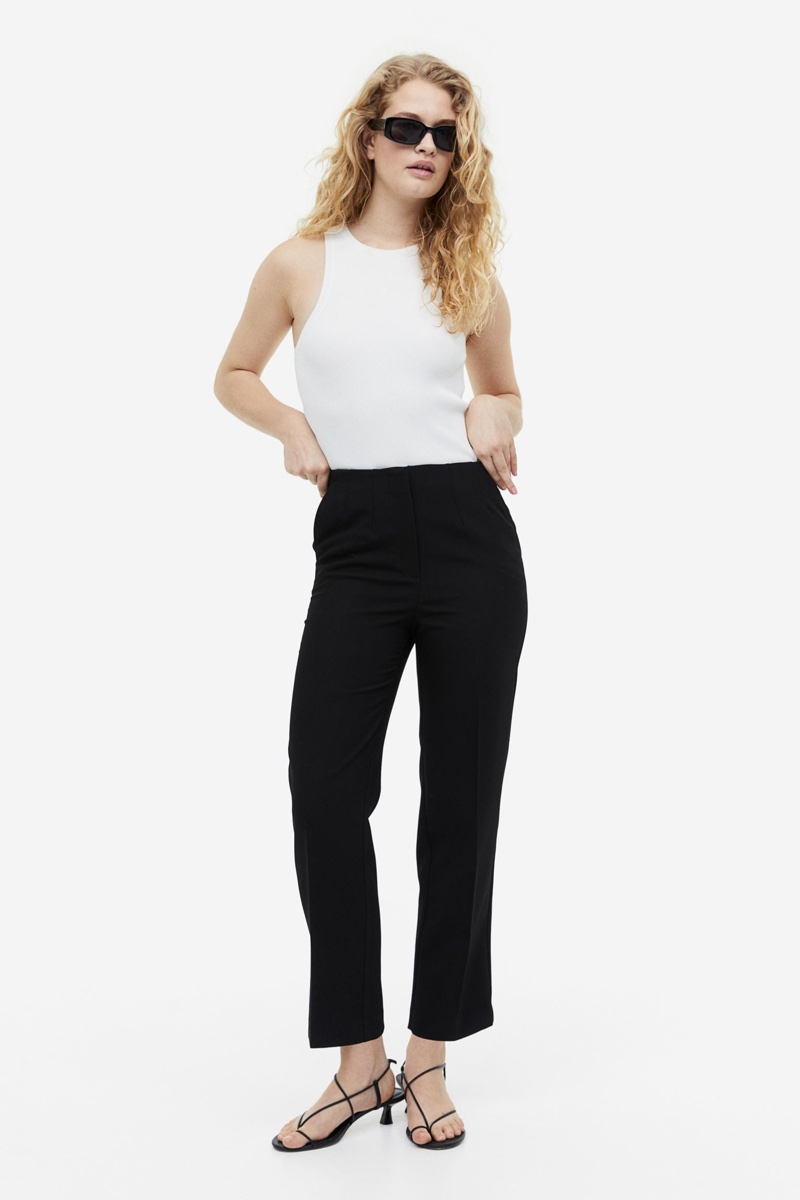 Tapered pants are an excellent choice for fashion-forward individuals since they narrow towards the ankle, creating a contemporary silhouette that's both flattering and stylish. They're perfect for various body types, as their unique cut provides a fit that's just right – not too loose or tight. 
Pleated Pants: Classic Sophistication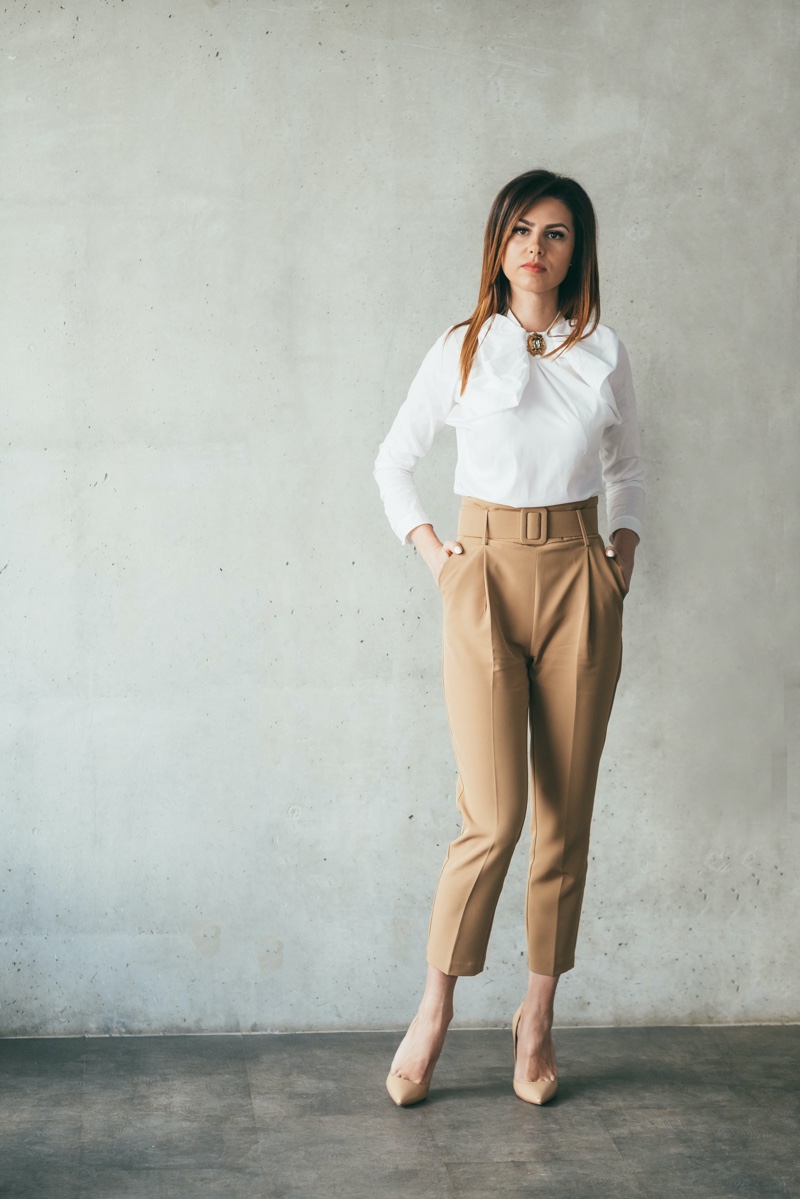 Pleated pants are a tribute to traditional tailoring, featuring folds or pleats at the front waist that add depth and structure to their design. These pants are often associated with vintage charm but also appeal to those who appreciate timeless fashion. 
Common Materials for Pants: Understanding Fabric Choices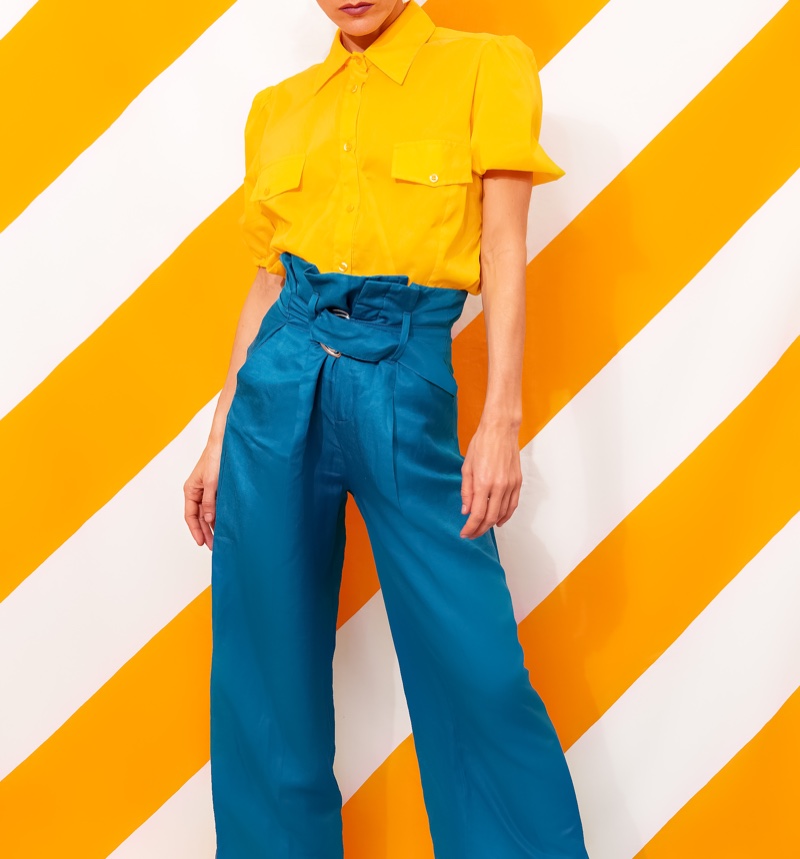 When exploring various pants styles in the fashion world, it's essential to consider the fabrics that bring these designs to life. The material used in a pair of pants is just as crucial as its cut or shape. 
It determines how comfortable the pants feel against your skin, how they drape, and how long they last. Let's look closer at the common materials used for pants and how they contribute to each iconic style.
Denim: Originally conceived for miners due to its sturdy nature, denim has risen to global prominence. Crafted from this robust cotton fabric, jeans are cherished for their durability and timeless appeal.
Cotton: A natural fiber renowned for its breathability and softness, cotton is the go-to for many different styles, from chinos to cargos. Its adaptability allows for both casual and semi-formal designs.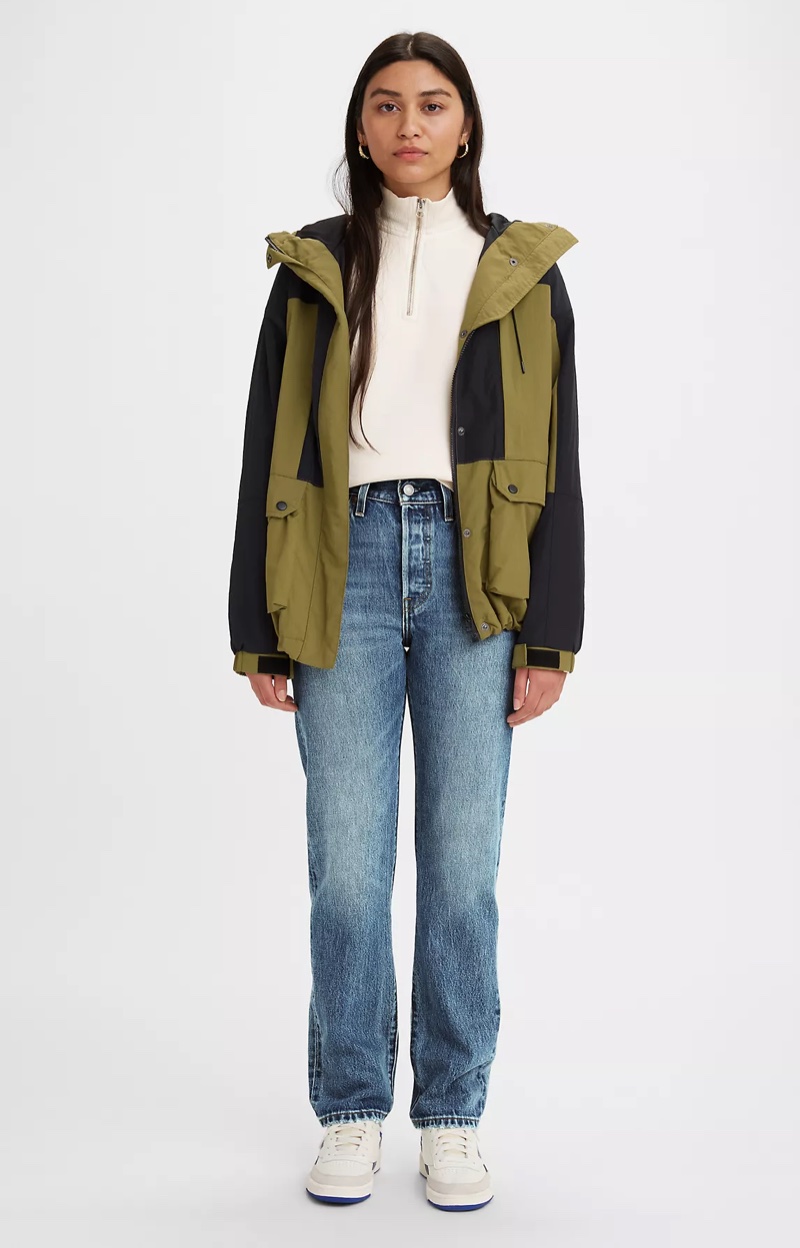 Wool: Often associated with suit trousers or dress pants, wool offers warmth and a polished appearance. While it's a staple for colder months, lighter wool blends are also favored in warmer seasons for their drape and elegance.
Linen: Celebrated for its lightweight and breathable nature, linen pants are a summer favorite. They carry a distinct texture and are ideal for warm climates and beach vacations.
Polyester and Synthetics: These materials, known for their resilience and longevity, are often blended with natural fibers to imbue pants with stretch and wrinkle resistance. They're commonly found in athleisure and performance wear.
Silk: Exuding luxury, silk pants offer a soft sheen and unmatched softness. While they're delicate and require careful handling, their elegance makes them perfect for special occasions.
Spandex/Elastane: Rarely used alone, this stretchy material is blended with other fabrics to give pants, especially skinny jeans or leggings, a flexible fit that hugs the body's contours.
Final Words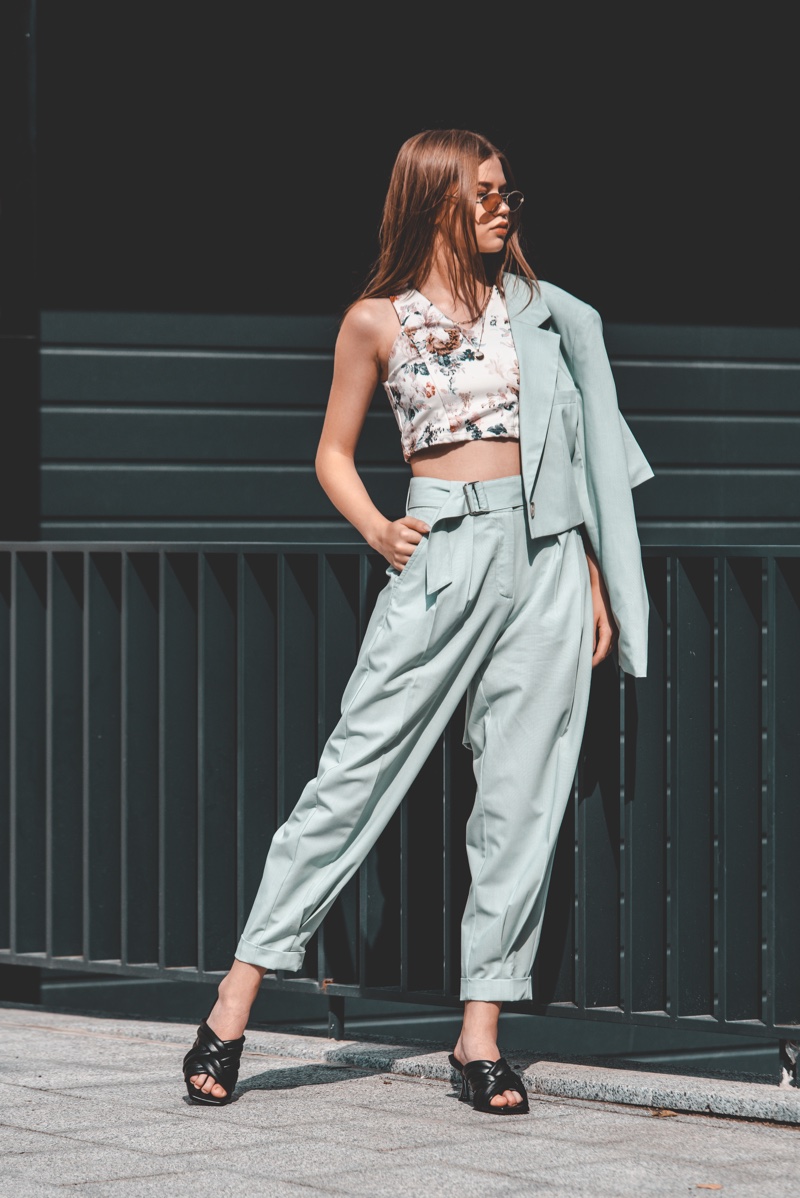 Pants are a versatile and essential part of any wardrobe. From dress pants to jeans, the different types of pants include a style for every occasion and personal preference. Whether you're looking for comfort, style, or a combination of both, the world of pants offers endless possibilities.
Take the time to explore, experiment with various styles and fabrics, and find the perfect fit that flatters your body shape and expresses your unique personality. With the right pair of pants, you can effortlessly elevate your outfit and exude confidence and style.