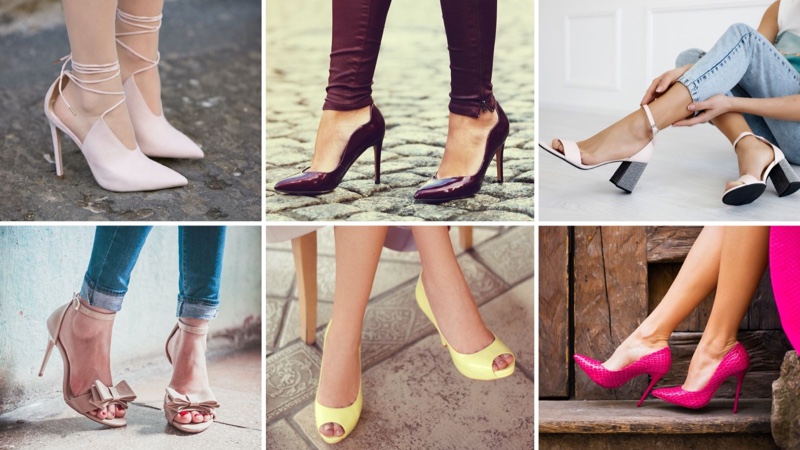 Heels: a woman's best friend and, sometimes, her worst enemy. With so many different types to choose from, how do you find the perfect fit? Whether you want to make a fashion statement or add a few inches to your height, the right pair of heels can make all the difference.  
Our comprehensive guide will explore everything you need to know about the various types of heels. From the comfortable block heel to the daring stiletto, we're diving into each style's unique characteristics, advantages, and best uses. Whether you're a heel enthusiast or a beginner, you'll find valuable insights here to help you strut your stuff confidently. 
Types of Heels
Block Heels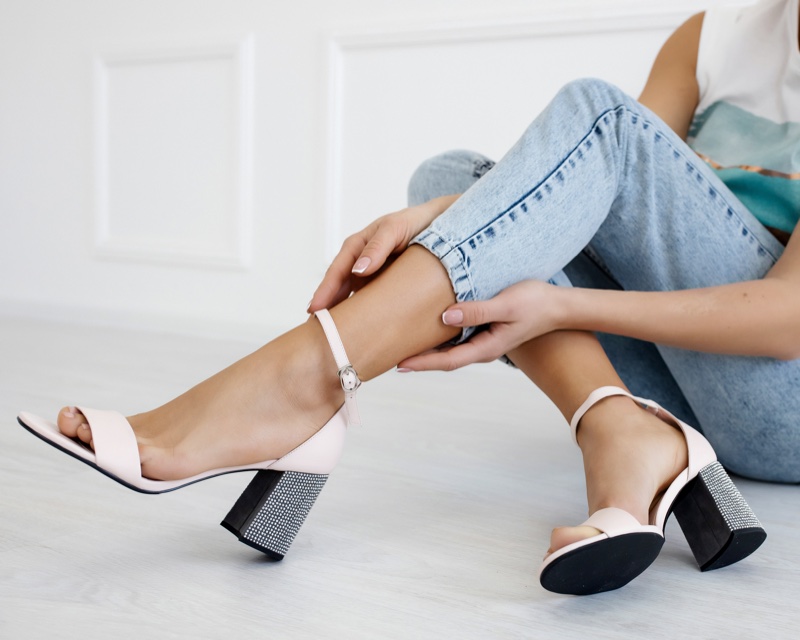 Block heels provide the best of both worlds: style and comfort. Featuring a broad, square base, these heels offer a stable, more foot-friendly option, making them suitable for longer periods of wear. Their versatile design complements various outfits, from formal dresses to casual jeans. 
Block heels offer many design choices if you want to step up your fashion game without sacrificing comfort. From minimalist styles to extravagant flair like animal prints and transparent materials, block heels always have variety and creativity.
Kitten Heels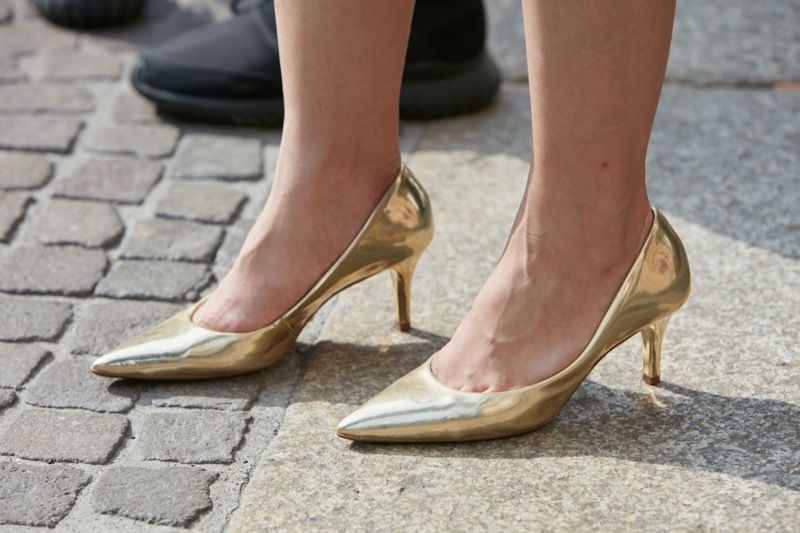 On the other end of the spectrum lie kitten heels, the ideal of subtle elegance. With a height typically not exceeding 2 inches, these heels offer a hint of lift for those who prioritize comfort and style. They're ideal for settings that call for a more subdued yet sophisticated appearance, such as garden parties or professional meetings. 
Versatility is also a hallmark of kitten heels; they can be paired effortlessly with casual and formal wear, from tailored trousers to little black dresses.
Stiletto Heels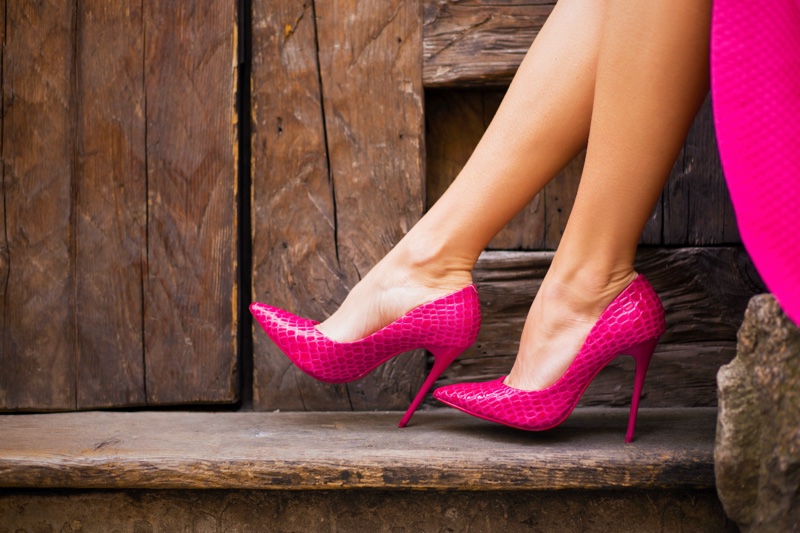 Stilettos are the quintessential high heels, often exceeding 4 inches in height. These heels are all about drama and sophistication, making a statement when you walk into a room. 
However, their height and thin base require a knack for balance, so they're best reserved for events where you will only be on your feet for a short time. Whether it's a red carpet event or a romantic dinner, stilettos amplify any outfit's allure.
Cone Heels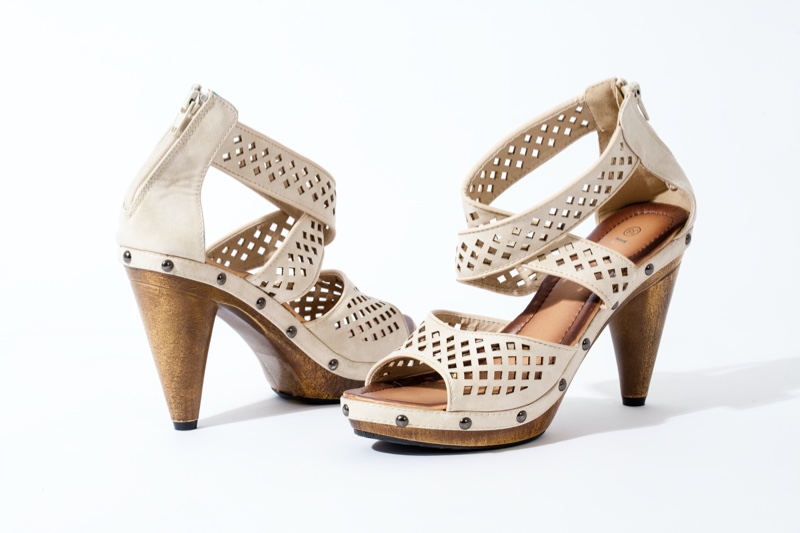 Cone heels have a unique silhouette that widens as it goes down, resembling an ice cream cone. These heels offer more surface area at the base than stilettos, providing more stability. Ideal for semi-formal to formal events like weddings, cone heels are often seen as a trendy alternative to traditional heel styles. They add a playful element to both dresses and trousers.
Wedge Heels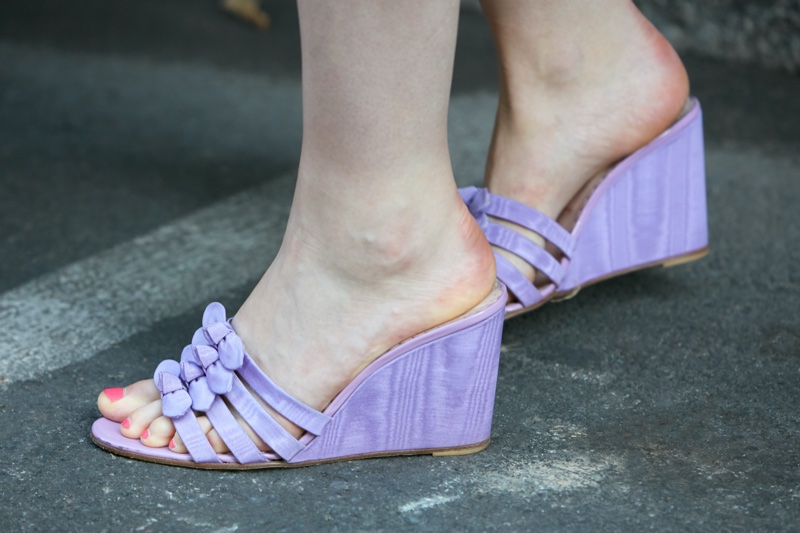 Wedge heels run under the shoe, from the back of the heel to the middle or front, forming a wedge shape. These heels offer a solid base that provides more surface area for stability, making them a comfortable choice for prolonged wear. Perfect for spring and summer, they often feature cork or straw bases and match summer dresses and skirts.
Pumps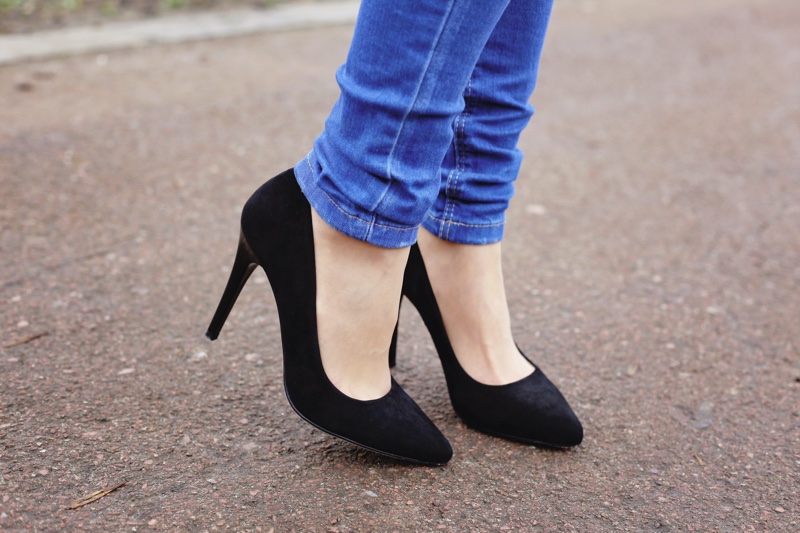 Pumps are one of the most versatile types of heels, typically characterized by a low-cut front, closed toe, and a heel of varying height. They can come in various heel styles—stiletto, block, or kitten, to name a few. What sets pumps apart is their timeless and adaptable design. 
They can quickly go from a day at the office to an evening out, making them a staple in many shoe wardrobes. Whether made from leather, suede, or synthetic materials, pumps offer an ideal blend of comfort and style for just about any occasion.
Platform Heels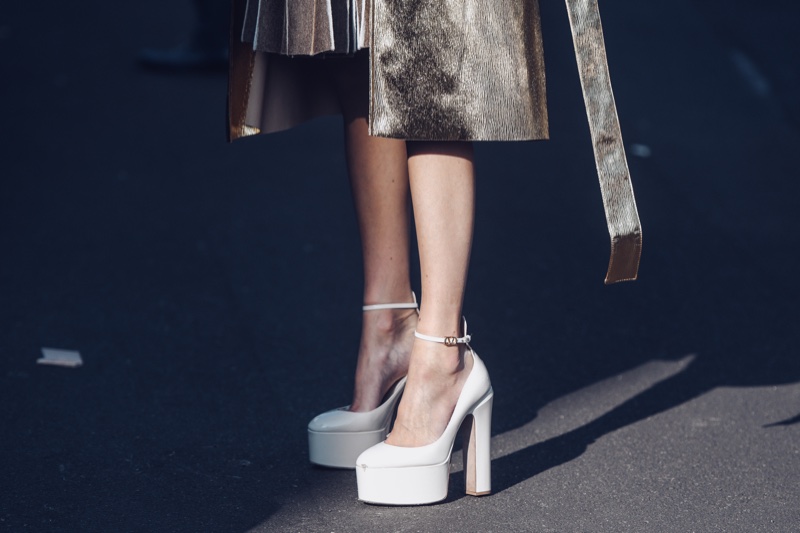 Platform heels come with a thick sole under the front of the foot and a heel that can be any style—stiletto, block, etc. The thick sole makes the heel height easier to manage, effectively giving you the extra inches without the steep incline, which often translates to better comfort. 
They're a go-to for those who want to make a statement and add significant height, fitting for everything from clubbing to special occasions.
Spool Heels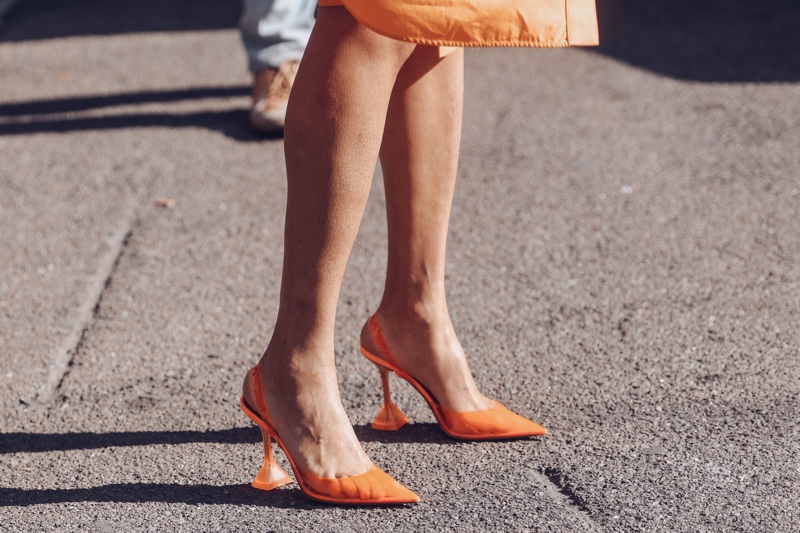 Spool heels have a distinctive hourglass shape, wider at the top and bottom and narrower in the middle. This design provides a blend of stability and elegance, making these heels adaptable for various settings. 
Spool heels offer a vintage vibe, harking back to European courts and 18th-century fashion, yet they have a timeless quality that allows them to blend well with modern outfits.
Chunky Heels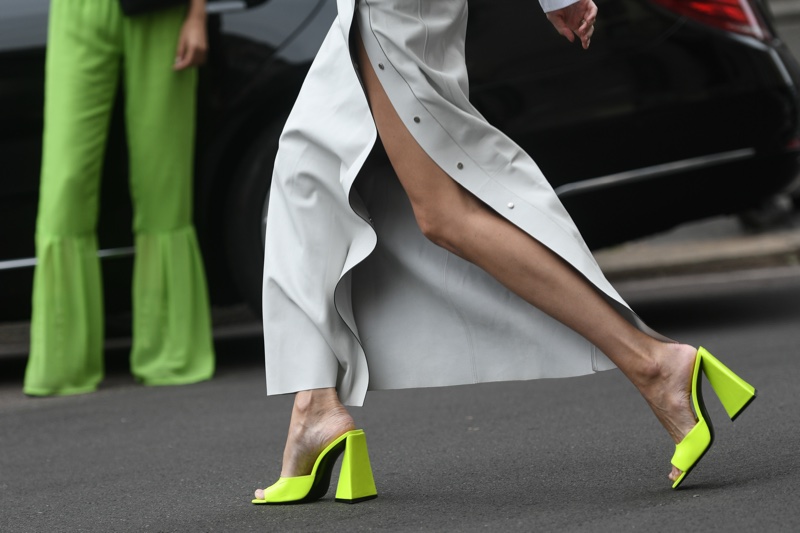 Chunky heels, as the name implies, feature a thick, rectangular base that offers both height and ease of walking. They're the middle ground between stilettos and block heels, providing an elegant look without sacrificing comfort. 
These heels can easily transition from day to night, making them versatile for both office wear and evening outings. Whether pairing them with a business suit or a mini dress, chunky heels offer a stylish yet practical choice.
French Heels
Also known as Louis or pompadour heels, French heels have a curve at the back, lending a feminine and antique flair to the shoe. These heels are historically associated with 17th-century French courts and exude a classic, elegant vibe. 
They're often reserved for more formal or ceremonial occasions and make for a striking addition to vintage or period-inspired outfits.
Ankle Strap Heels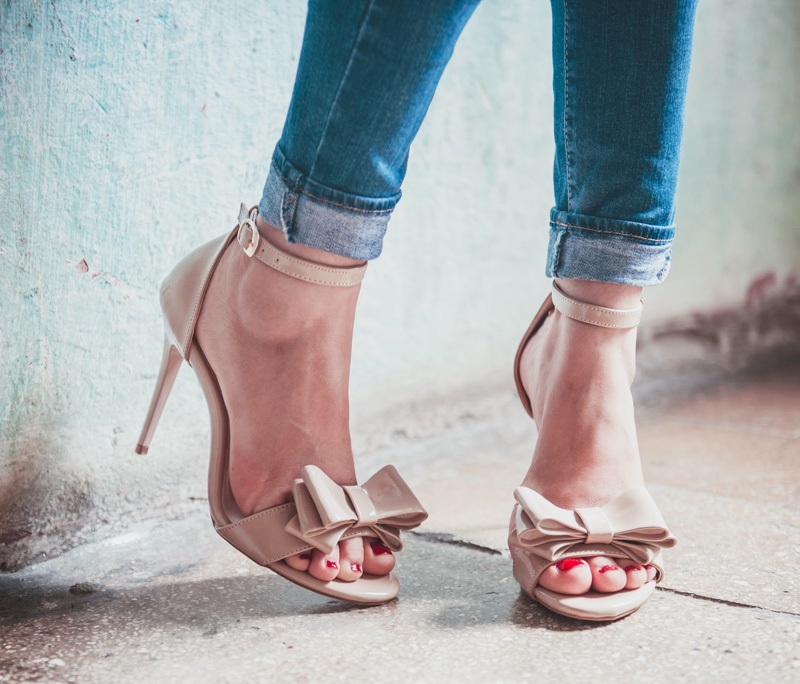 Ankle strap heels feature a strap that wraps around the ankle, offering aesthetic appeal and additional support. The strap can serve as a fashionable detail, offer practical stability, or both. 
These heels work well for events where you might need extra security in your step, such as weddings or dance parties. They also come in multiple styles—block, stiletto, or wedge—providing many options.
Peep-Toe Heels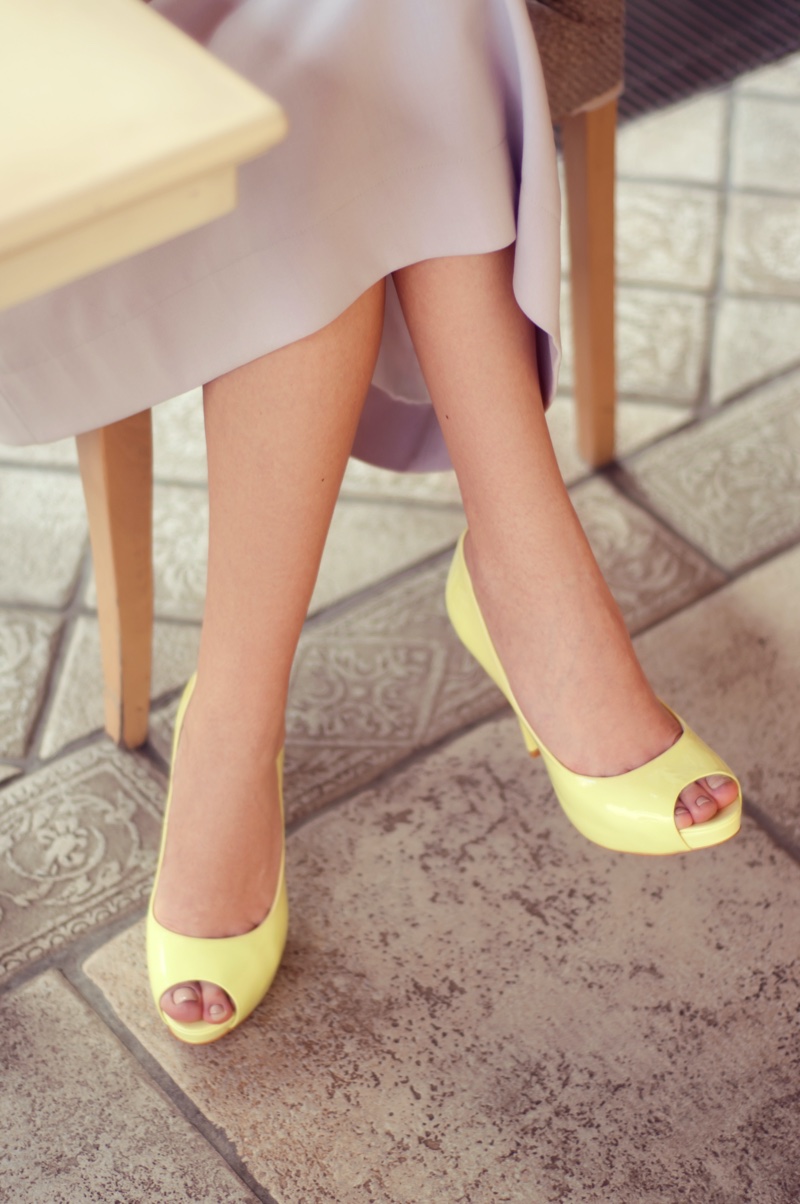 Peep-toe heels offer a small opening at the front, allowing the tips of the toes to show. This style adds a playful touch to the more traditional closed-toe heels. They're versatile and suited for both casual outings and formal occasions. 
Whether you're attending a summer wedding or going out for a night on the town, peep-toe heels offer a hint of flirtiness while still maintaining an overall elegant look.
Slingback Heels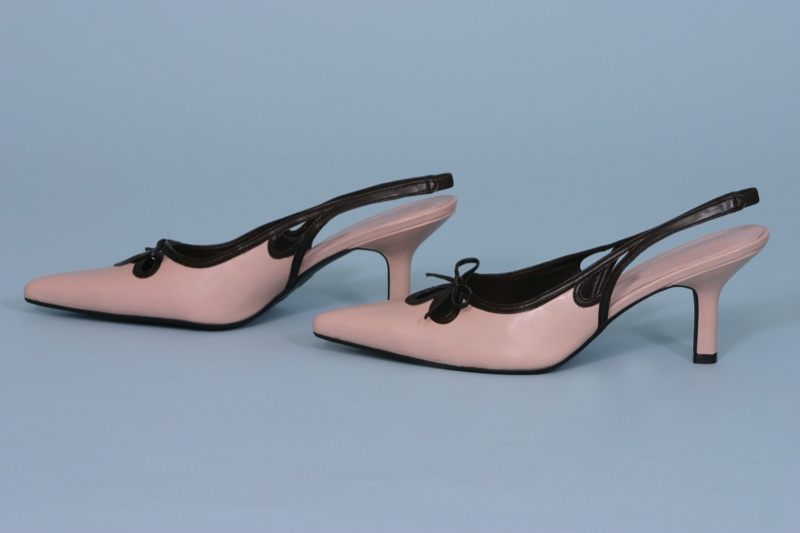 Slingback heels come with a strap that crosses around the back of the heel or ankle, eliminating the need for a complete enclosure around the heel. This gives your feet a bit more freedom and adds a delicate detail to your look. 
They're an elegant choice for a wide range of activities, from office settings to formal events. The back strap offers enough support to keep you confident in your stride.
Mule Heels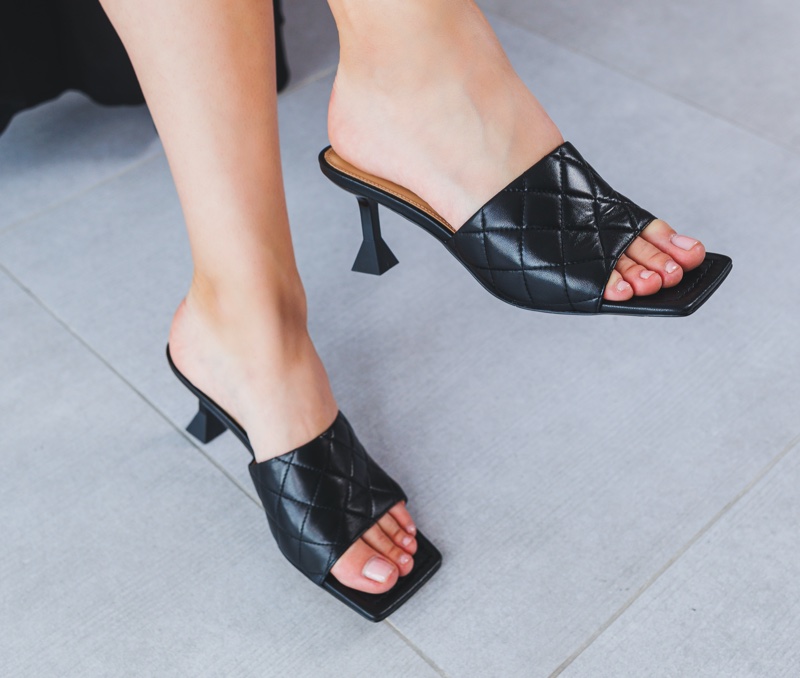 Mule heels are backless and often closed-toe, making them easy to slip on and off. Their open-back style gives them a casual, laid-back vibe, but they can also step up to sophistication depending on the material and design. 
They're the epitome of effortless style, ideal for weekend brunches or casual Fridays at work. Despite their simple design, mules can offer a chic twist to any outfit.
Heeled Sandals
Heeled sandals offer a sandal's open-air comfort combined with a heel's elevated elegance. Their design can range from casual to formal, from a simple ankle strap to a labyrinth of laces crisscrossing the foot. Heeled sandals often feature various types of heels, such as stiletto, block, or wedge, giving you many options depending on the occasion. 
d'Orsay Heels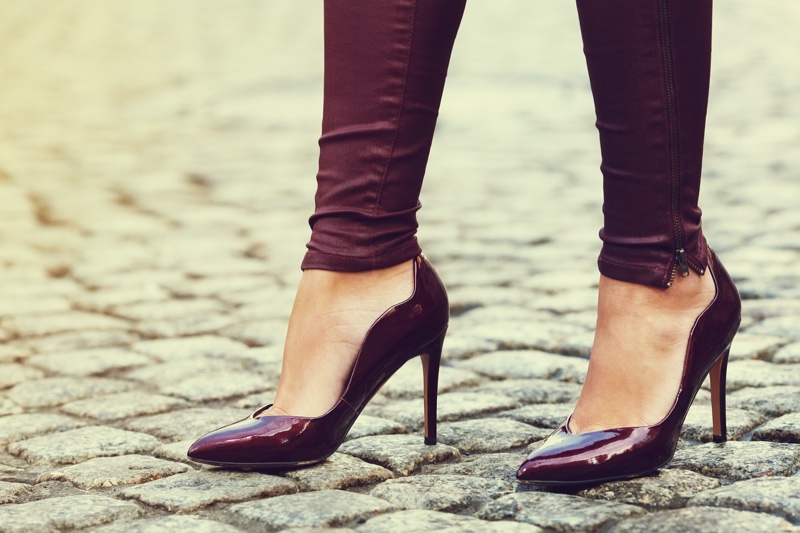 D'Orsay heels offer a cutaway design at the sides, exposing the arch of the foot. This creates a more revealing and elegant look, making these heels particularly suited for formal events or romantic dinners. 
Their unique design adds a touch of flair to your traditional heel, drawing attention to the natural curves of the feet. If you aim to make a fashion-forward statement while still keeping it classy, D'Orsay heels might be your go-to.
Flared Heels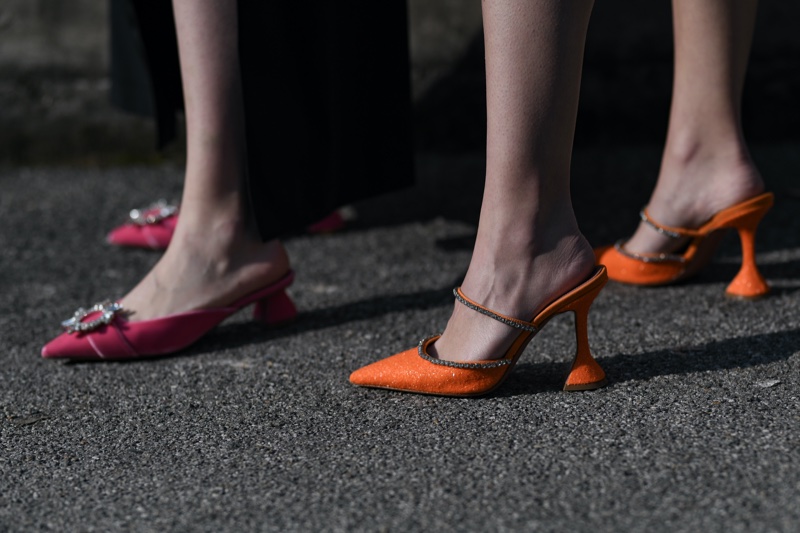 Flared heels have a base that spreads out at the bottom, resembling a bell. This gives them an extra bit of flair and stability. Often seen as a fashion-forward choice, these heels add a dash of drama to your step, making them perfect for events where you want to stand out. 
The flared design provides more surface area for better balance, making them more comfortable than you might expect for a high heel.
Pin Heels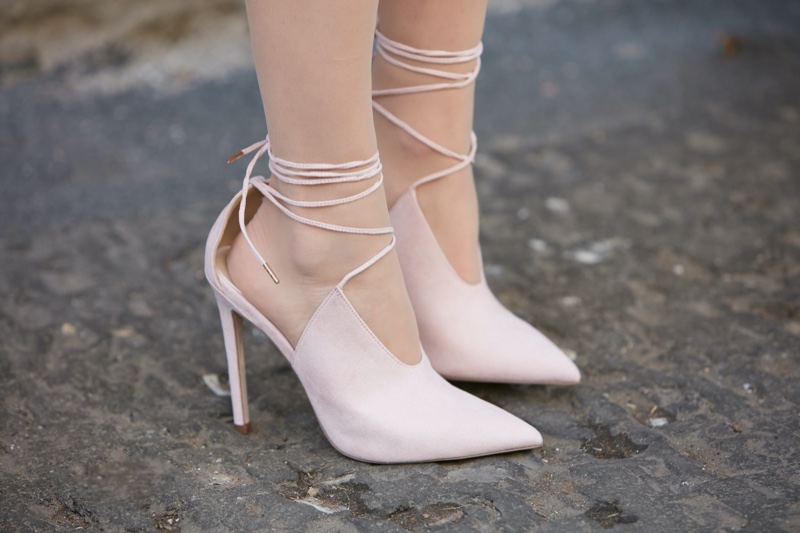 Pin heels, or needle heels, are extremely thin and delicate, similar to stilettos but even finer. They're all about elevating the elegance and drama of an outfit but are not built for comfort or long periods of wear. 
Generally reserved for high-impact, formal occasions where you'll be seated most of the time, pin heels offer height and sophistication but require skilled walking.
Cuban Heels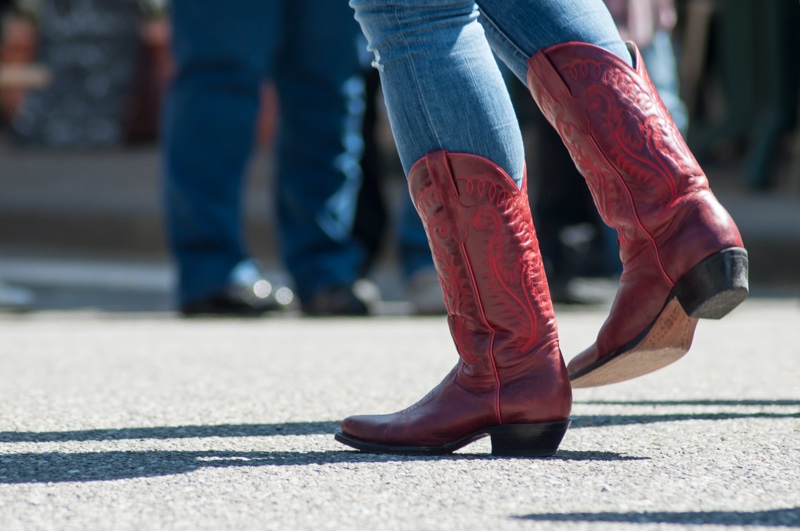 Cuban heels are stacked, medium-height heels with a straight-cut back and a slightly tapered front. They're often found on both men's and women's shoes, including boots. 
Cuban heels offer a robust and masculine vibe, making them suitable for outfits that call for a bit of edge. They're sturdy enough for more extended periods of wear and versatile enough to pair with anything from skinny jeans to dresses.
Square Heels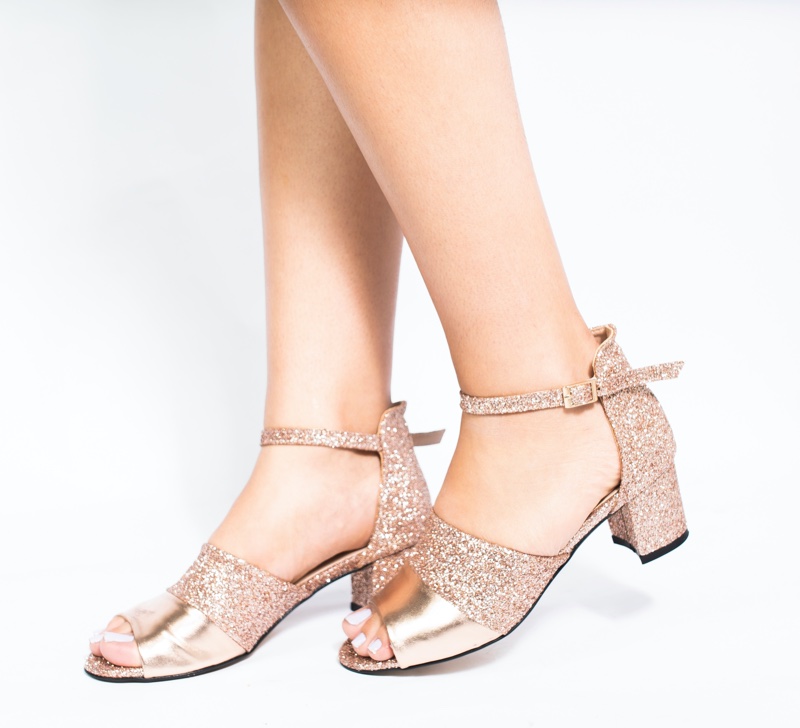 Square heels bring a unique blend of style and stability to the table. These heels have a square-shaped base that provides a solid footing, making them more comfortable for extended wear.
The geometric precision of the square heel adds a contemporary touch to the shoe. Whether paired with a business suit or a summer dress, square heels offer a visually attractive alternative to traditional heel shapes.
Espadrille Heels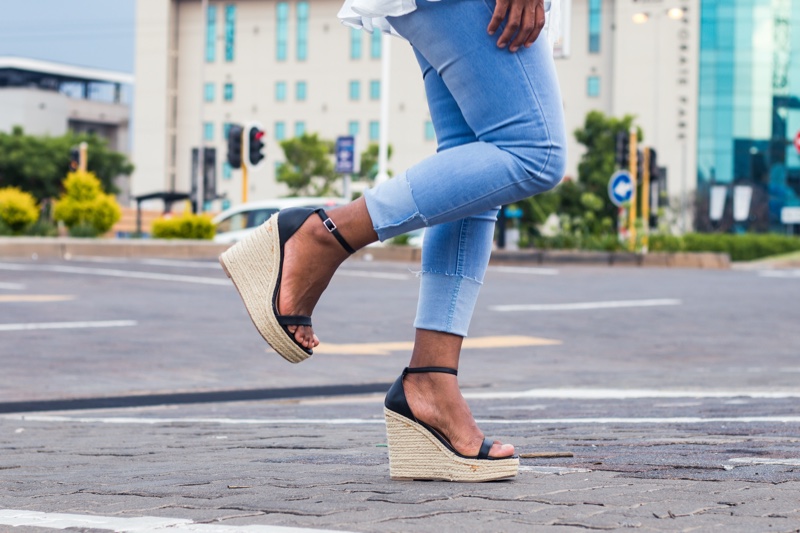 Espadrille heels are the essence of summer, usually featuring a canvas or cotton fabric upper and a woven, usually jute, sole. They offer a beachy, relaxed vibe and are best suited for warm-weather events. 
Despite their casual feel, they can also be dressed up, making them versatile for both daytime and evening occasions. Espadrille heels are a strong contender when seeking an airy, bohemian touch.
Lace-up Heels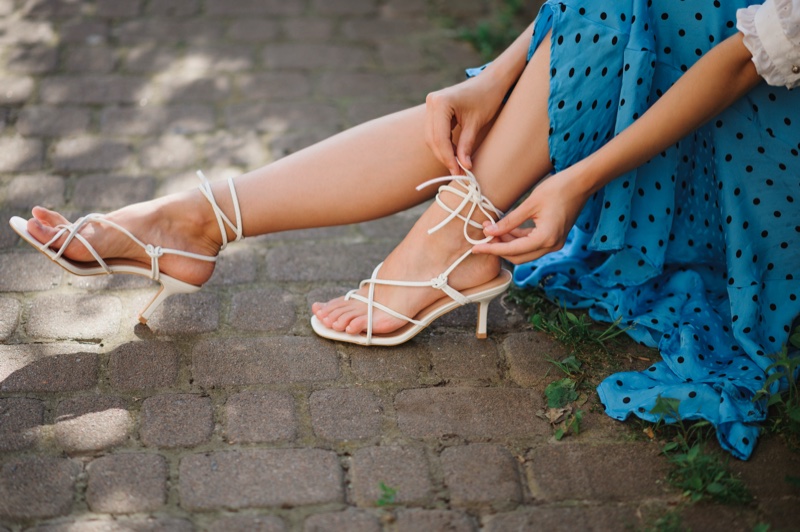 Lace-up heels bring an element of boldness, featuring laces that can wrap around the foot, ankle, or even higher up the leg. Depending on the design and how they are laced, they offer a personalized fit and lend an edgy or sophisticated accent to your outfit. 
Ideal for everything from casual settings to more upscale events, lace-up heels add a dynamic touch to your look.
Cork Heels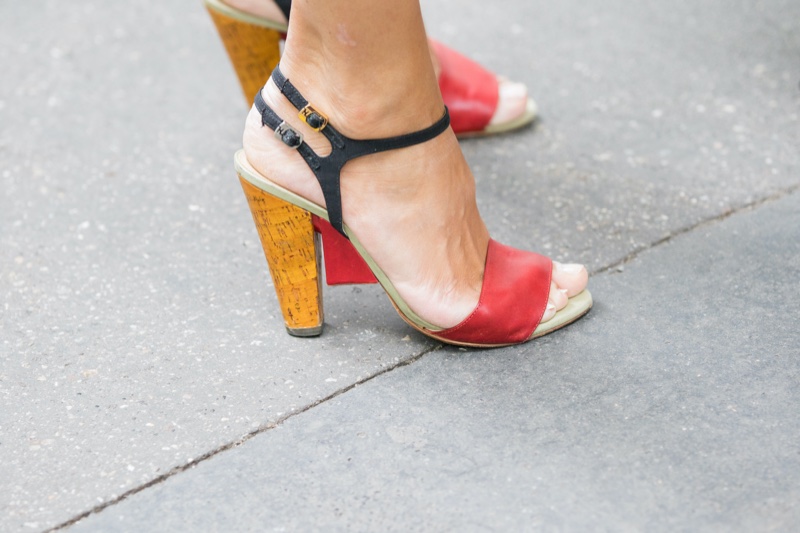 Cork heels often feature a base made of cork material, providing a lightweight and more comfortable experience. They're usually seen in summer styles like wedges and are great for casual outings or daytime events. 
The cork material adds an earthy, natural element to the shoe, making it a favorite for outdoor gatherings and summer parties.
Comma Heels
Comma heels are known for their distinctive, curved shape that resembles a comma. This unconventional design turns heads and serves as a conversation starter, making them a choice for those who dare to defy the norm. 
Despite their unique form, they offer a reasonable level of stability, thanks to the curve acting as a counterbalance. They're the epitome of avant-garde in the shoe world, usually reserved for high-impact events where making a fashion statement is the order of the day. 
Ballroom Dance Heels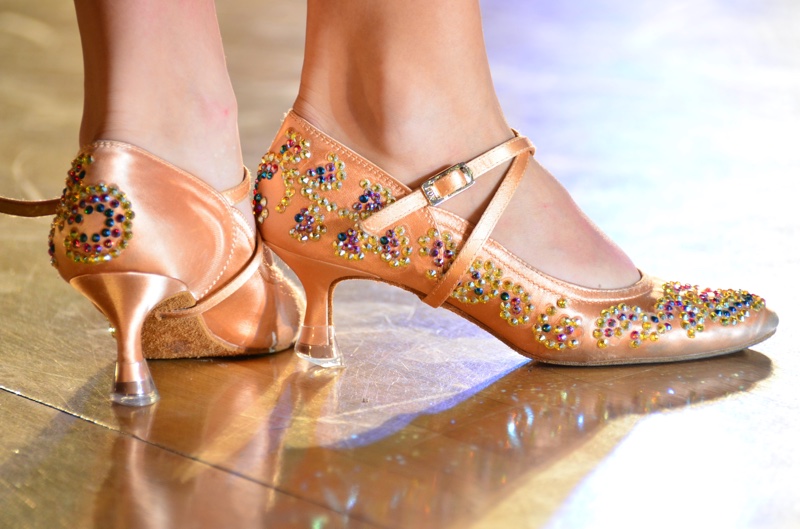 Ballroom dance heels are engineered for style and performance, designed to give dancers the support, flexibility, and elegance they need on the dance floor. 
Typically ranging from 1.5 to 3 inches in height, these heels often feature straps for added security and are made of materials that provide good grip and comfort. 
While they might resemble regular heels at first glance, they're specialized for the intricate footwork and quick turns of ballroom dancing.
Decorative Heels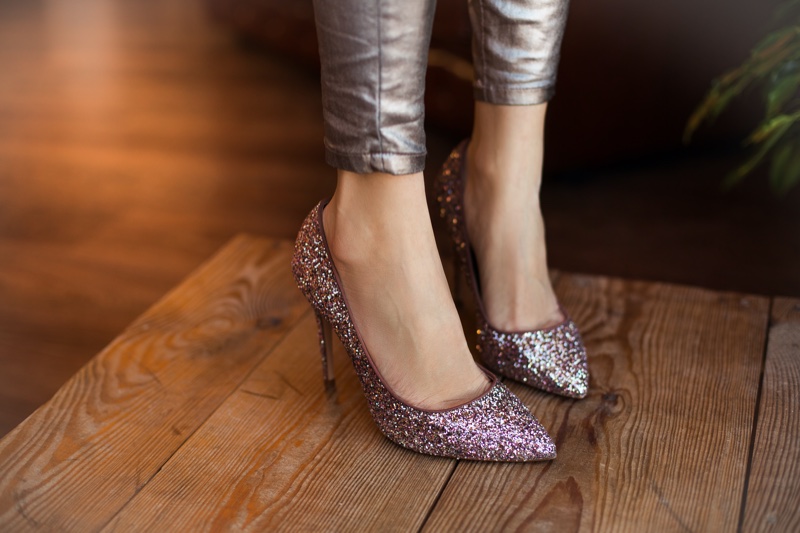 Decorative heels take footwear to the world of wearable art. These heels feature intricate designs, motifs, or embellishments that make the heel itself the focal point of the shoe. 
Whether adorned with crystals, sculpted into unique shapes, or engraved with elaborate patterns, decorative heels are all about making a statement. They're often the showstoppers at fashion events and are best paired with simpler outfits to let the heels take center stage. 
T-Strap Heels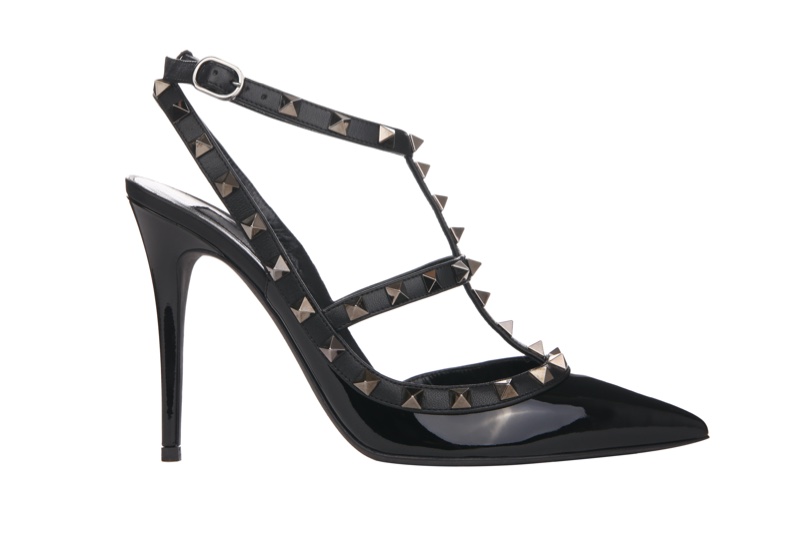 T-strap heels hail from the 1920s, adding a timeless flair to modern wardrobes. Characterized by their "T"-shaped strap that connects the front of the shoe to the ankle strap, these heels offer both style and ankle support. 
They come in various heights, from kitten to stiletto, and materials such as leather and suede. The design adds a secure, retro-inspired charm that effortlessly complements both casual and formal attire.
Mary Jane Heels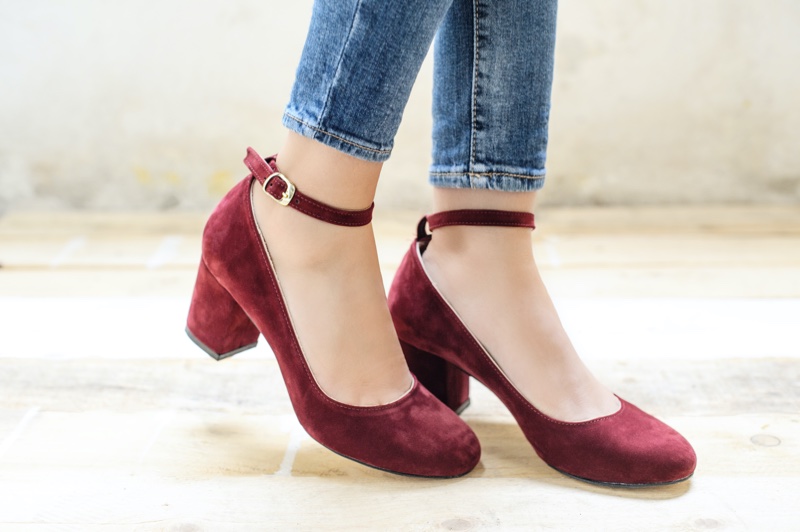 Elevating the beloved flat design, Mary Jane heels blend comfort and style, featuring a rounded toe and an instep strap that fastens near the ankle. The heel height varies, making them adaptable for a range of occasions. 
Mary Janes pair well with anything from formal pencil skirts to casual floral dresses, capturing a timeless sense of elegance, perfect for adding a touch of femininity to your look.
Heel Height
The height of a heel isn't just a matter of inches; it's a defining factor that influences comfort, style, and even the way you walk. Understanding heel height can help you make informed choices that suit different occasions and needs. Generally, heel heights can be categorized into low, medium, and high, each with advantages and style statements.
Low Heels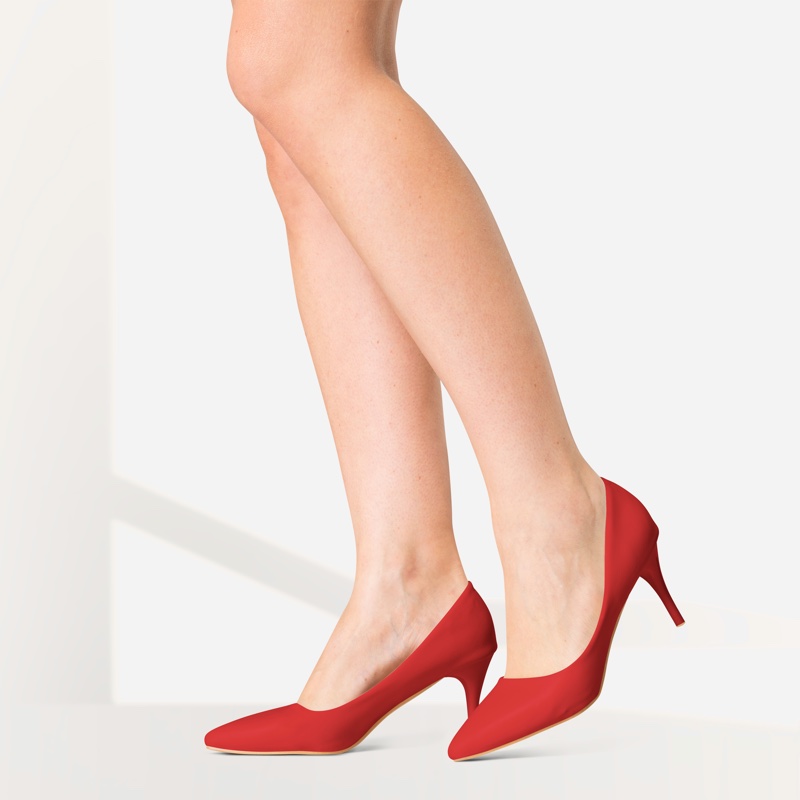 Low heels usually measure from half an inch to two inches and are perfect for those who prioritize comfort and style. These heels provide a touch of elevation for a more polished look than flat shoes but are practical for extended wear. 
Often seen in styles like kitten heels or certain types of wedges, low heels are versatile and can be worn in casual and formal settings.
Medium Heels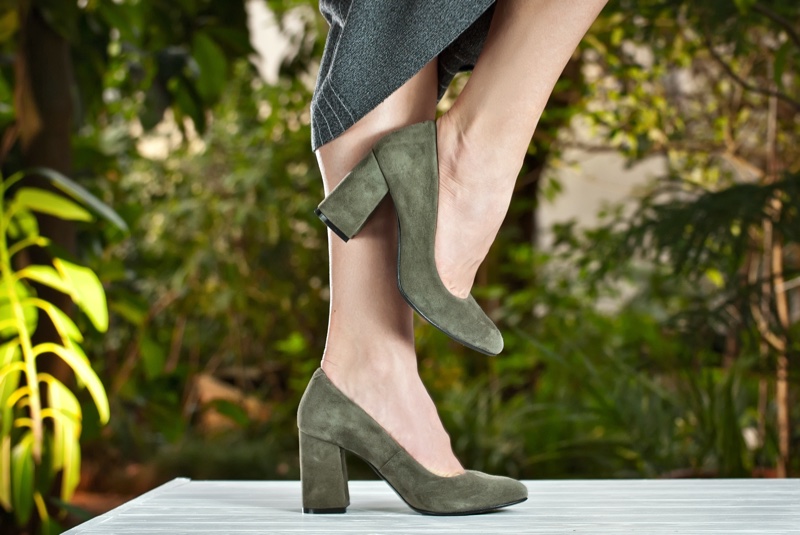 Medium heels typically range from two to three inches and offer a balanced mix of comfort and style. They give you a noticeable lift and elongate the legs without putting too much strain on the feet. 
Often found in classic pumps, ankle boots, and some sandals, medium heels are suitable for work, dinners, and light dancing.
High Heels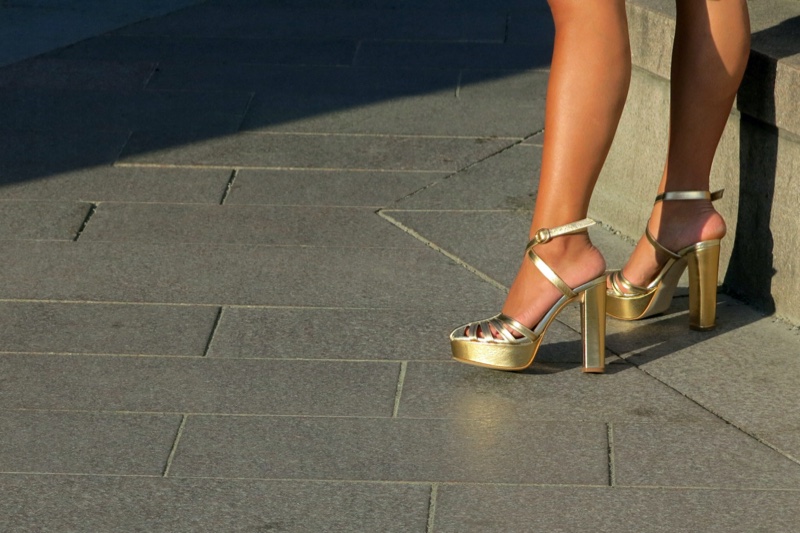 High heels start at about four inches and can increase considerably. They are the epitome of glamour and drama, elongating the legs and adding a bold statement to any outfit. Styles like stilettos, high-heeled boots, and platform heels fall into this category. 
Though they offer the most striking transformation in terms of posture and height, they are generally meant for a shorter period of wear due to the strain they can put on the feet and back.
Final Words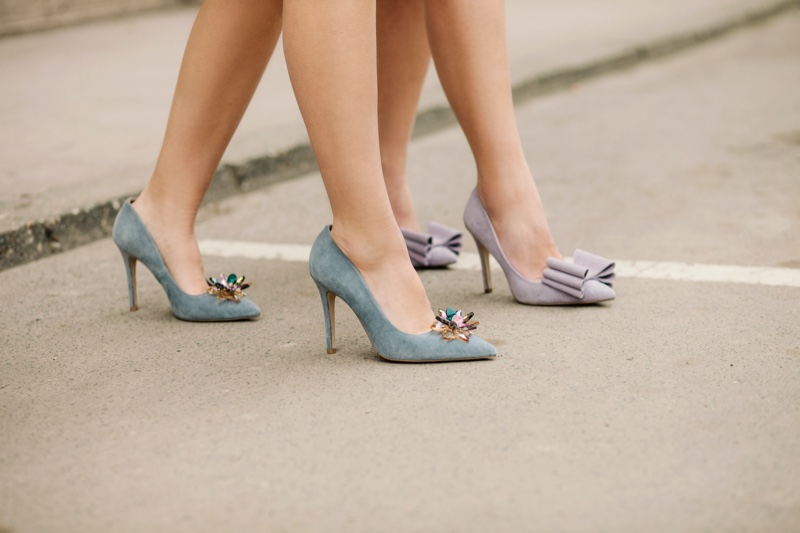 There you have it—a guide to the different types of heels that can adorn your feet. We've covered everything from the comfort-first kitten heels to the height-defying stilettos. Each style has unique features, advantages, and optimal settings where they shine the brightest. 
The key takeaway is that the world of heels is not one-size-fits-all. Different occasions, outfits, and even moods call for different types of heels. You're now well-equipped to make informed decisions and expand your shoe wardrobe with choices that suit your style and serve specific functions. So go ahead, find your perfect match, and step out in style!