In the restless landscape of fashion, Giorgio Armani's fall-winter 2023 campaign is a serene pause. The studio setting, lensed by Paolo Roversi, becomes a sanctuary of style where models Grace Elizabeth, Lina Zhang, and Malika Louback embody the essential Armani woman.
Roversi's unique lighting accentuates the elegant tailoring and lavish embroideries from the Giorgio Armani fall 2023 collection. There's a beautiful restraint in the designs—each piece doesn't scream for attention, yet you can't look away.
Giorgio Armani Fall/Winter 2023 Campaign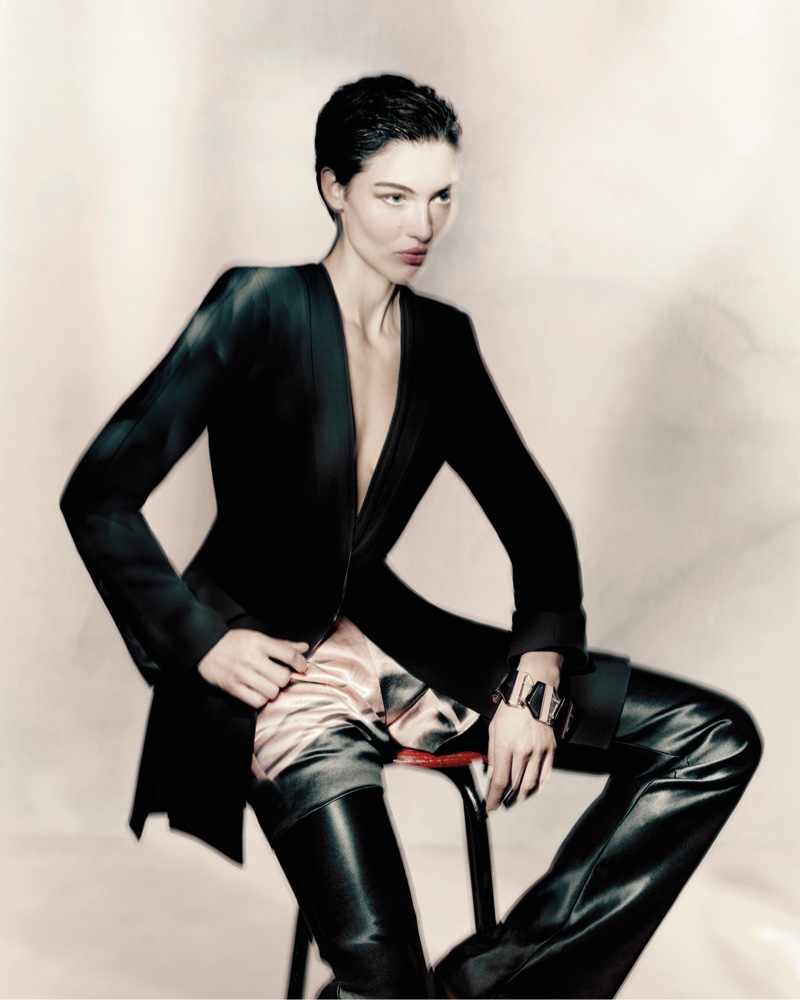 The contrast between embellished jackets and relaxed pants creates tension, a balance between opulence and comfort. And let's not forget the sunglasses—sleek and unapologetic, they complete the look, providing a certain mystique.
The color palette is another point of fascination. Black, a staple in Armani's chromatic arsenal, converges with pinkish tones, offering a softer side to the collection. It's a sublime departure from the Mare collection's beachwear that Armani introduced earlier this year, showing the brand's versatility.
Stylist Ludivine Poiblanc, hairstylist Julian D'Ys, and makeup artist Hiromi Ueda further amplify this season's ethos with their respective roles. Paolo Roversi also shot Armani's spring 2023 campaign, continuing a winning collaboration. And extending its influence, Armani Beauty has recruited Sadie Sink as a new ambassador.