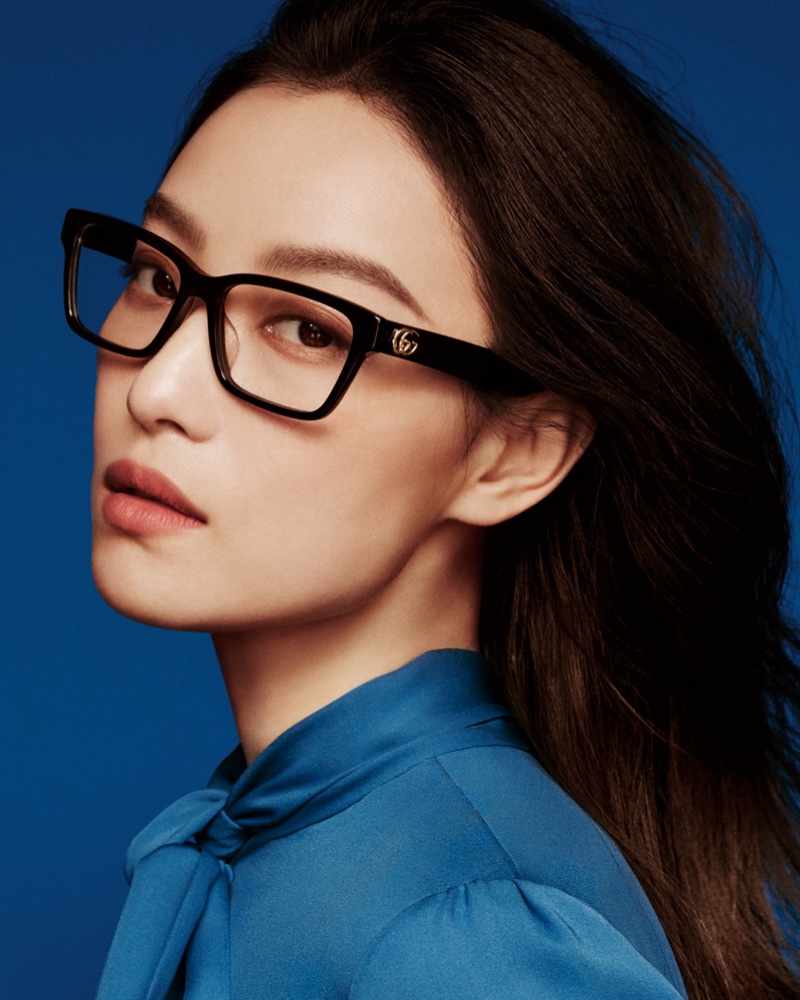 In a fashion world often overwhelmed by the new and flashy, Gucci leans into its past to craft its fall-winter 2023 eyewear collection. The heritage of the house serves as a treasure trove, feeding into the creation of this season's selection of optical and sunglass frames. The assembly features a spectrum of materials, including metal and acetate, offering options that cater to a variety of aesthetic sensibilities.
Gucci Eyewear Fall/Winter 2023 Campaign
Central to the Gucci eyewear fall 2023 campaign is the engagement of Ni Ni, the Chinese actress whose association with Gucci dates back to 2017. Captured in rectangular frames and a fetching blue blouse by photographer Alasdair McLellan, she lends an air of gravitas to the campaign.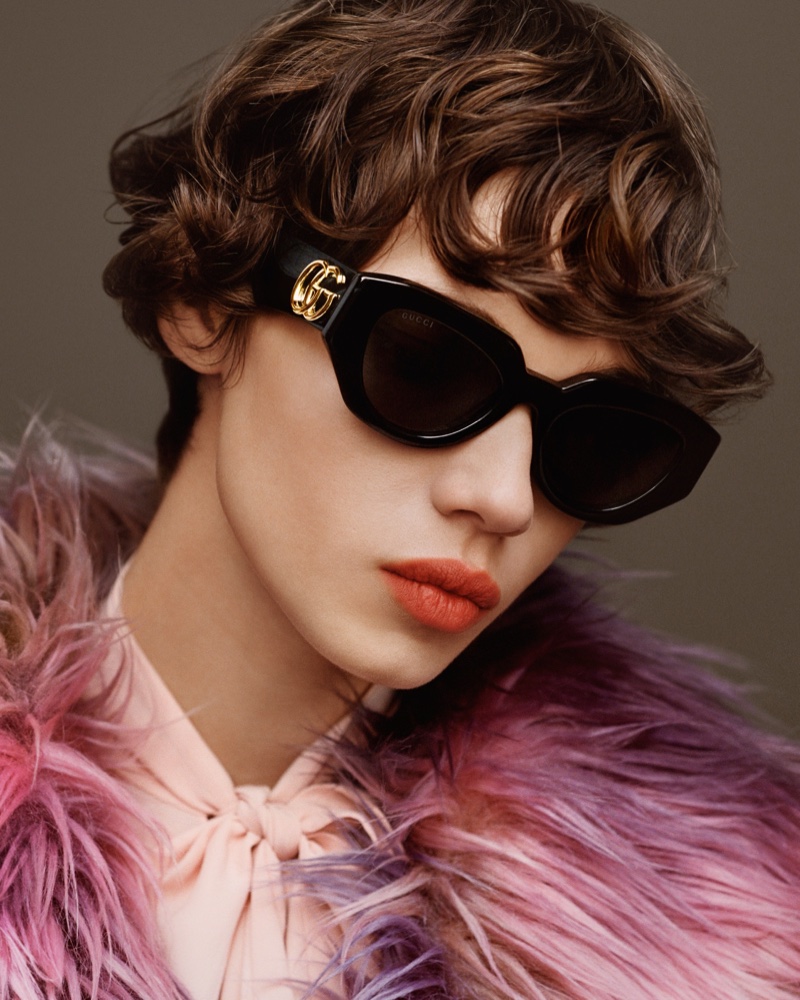 Models Mathilda Gvarliani and Joakim Seger also sport the eyewear, wearing archival nods like the iconic double G motif. In addition to this eyewear narrative, Gucci is also weaving other thematic threads. Its recently launched "Ode to Love" and watches and jewelry campaigns provide a cohesive vision of the brand's broadening range.
The real story here, beyond the visual splendor, lies in the Italian designer brand's ability to converse with its own history while staying perfectly in tune with contemporary tastes.