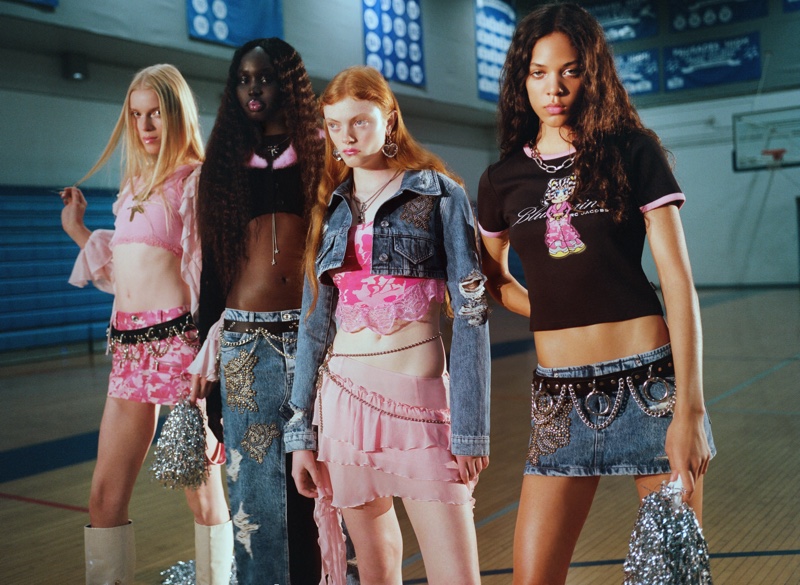 Heaven by Marc Jacobs has joined forces with Blumarine to create an exciting capsule collection that pays homage to the fashion trends of the early 2000s. The collaboration features a seductive campaign directed by Petra Collins, styled by Lotta Volkova.
Heaven by Marc Jacobs x Blumarine Collaboration Campaign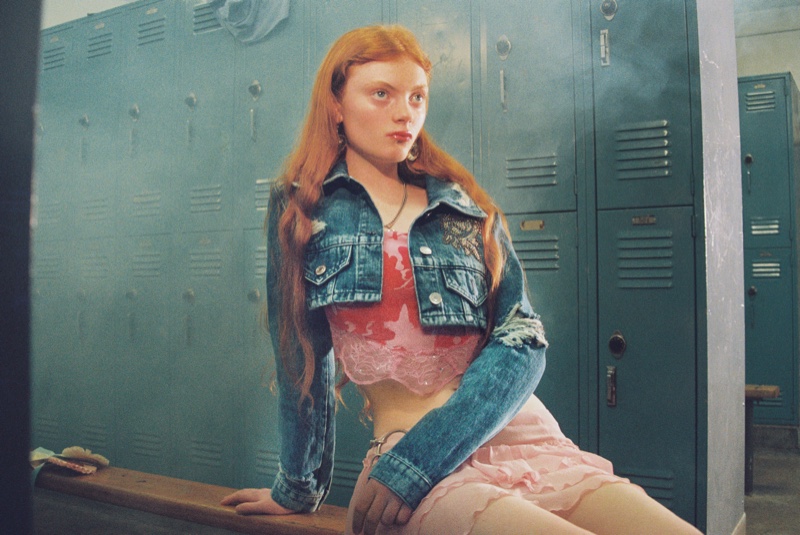 Taking inspiration from the high school environment, the collection's 11 pieces take center stage, exuding a youthful beauty. Within this curated line-up, you can expect to find eye-catching pink camouflage prints, intricately embroidered denim pieces and trendy baby tops.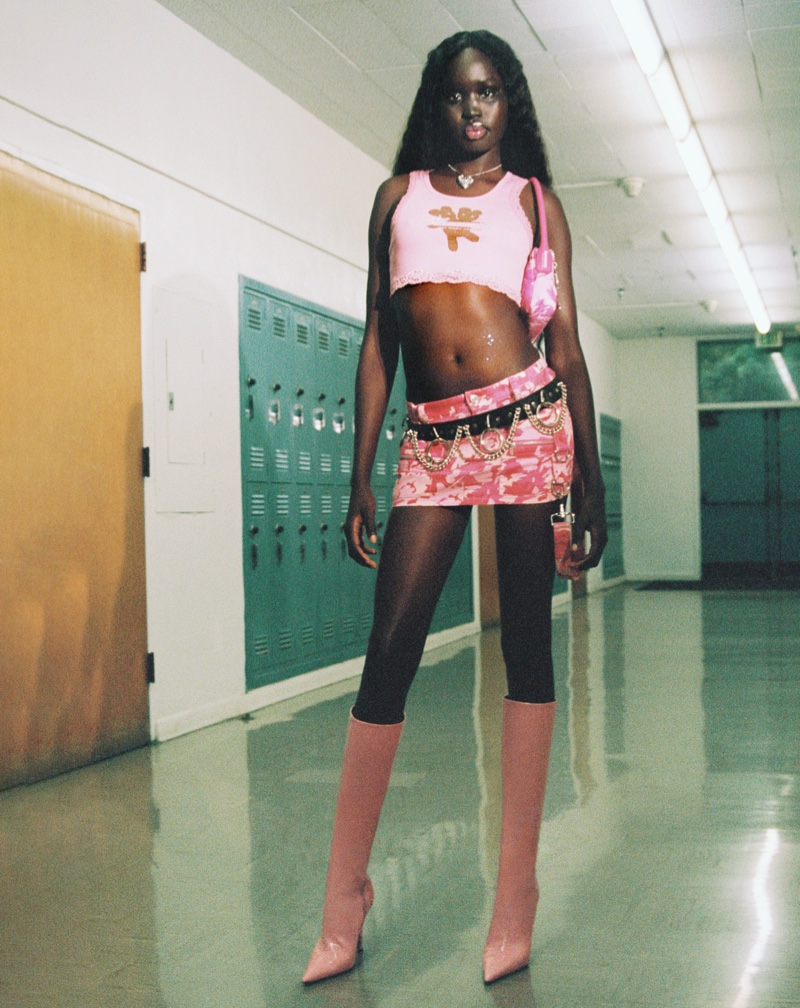 Standout items include flirty mini skirts, a shrunken denim jacket and distressed jeans. It's worth noting that Blumarine's Spring 2023 ads were recently released, featuring a mermaid aesthetic. Meanwhile, Heaven by Marc Jacobs presented their spring ads, embracing Americana style.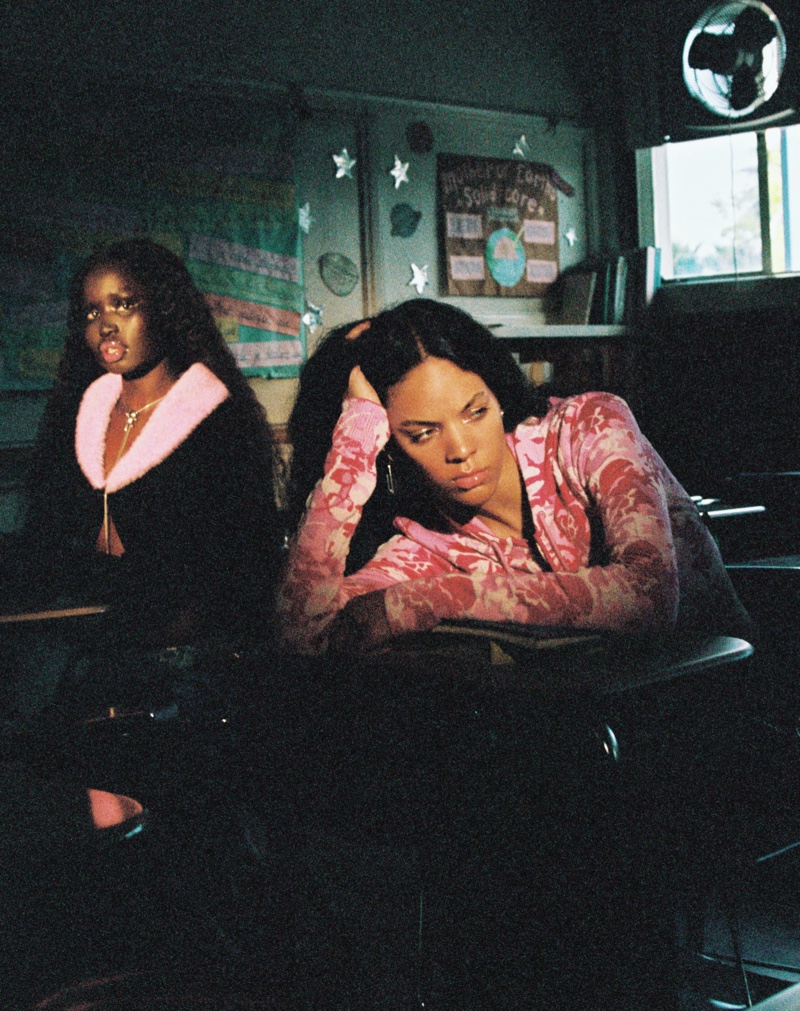 Nicola Brognano, creative director of Blumarine, expressed his enthusiasm for the project, saying: "I was thrilled to have the opportunity to work on this project and had a lot of fun creating this special collection that brings together the Blumarine and Heaven by Marc Jacobs identities. Each piece of the capsule is a gem and truly reflects today's spirit, balancing lightness and coolness in the most feminine and relaxed way."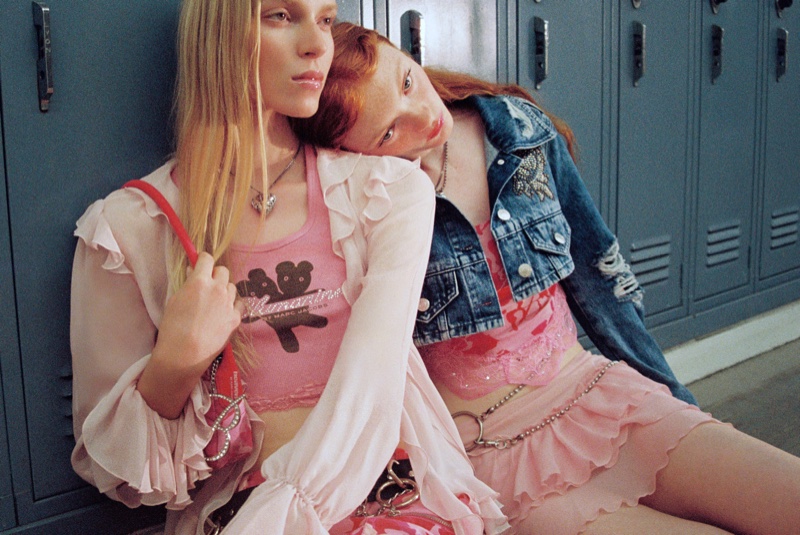 Ava Nirui, the creative director of Heaven by Marc Jacobs, shared admiration for Blumarine, recalling her teenage years when she fell in love with the brand's feminine and aspirational fashion. She expressed her gratitude for the collaboration with Nicola and appreciated the interpretation of Marc Jacobs brand codes in his special Blumarine way.