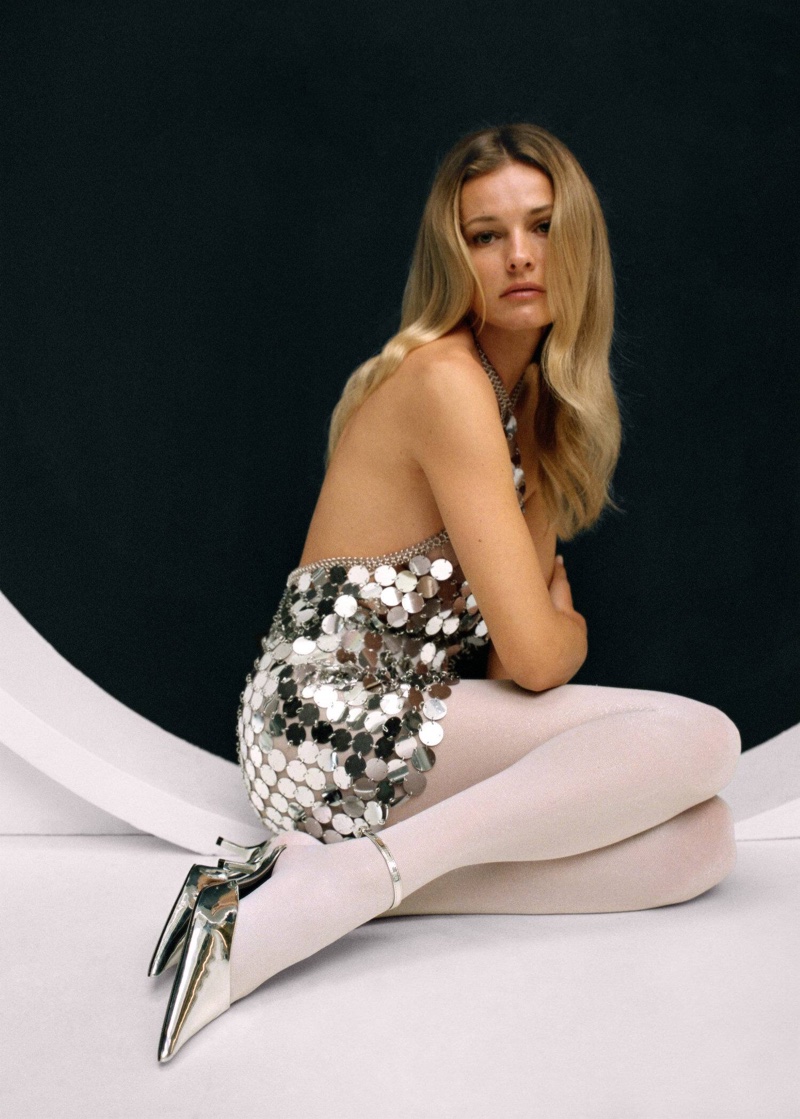 Mango reveals sparkling style for summer 2023 with an homage to bold metallics. A trend guide led by none other than the striking Edita Vilkeviciute features the allure of the 1960s. The studio portraits focus on dresses shining with metallic discs, glimmering crystal-adorned tops, intriguing mesh coverups, and entrancing rhinestone-decorated pieces.
Mango Metallic Trend Guide 2023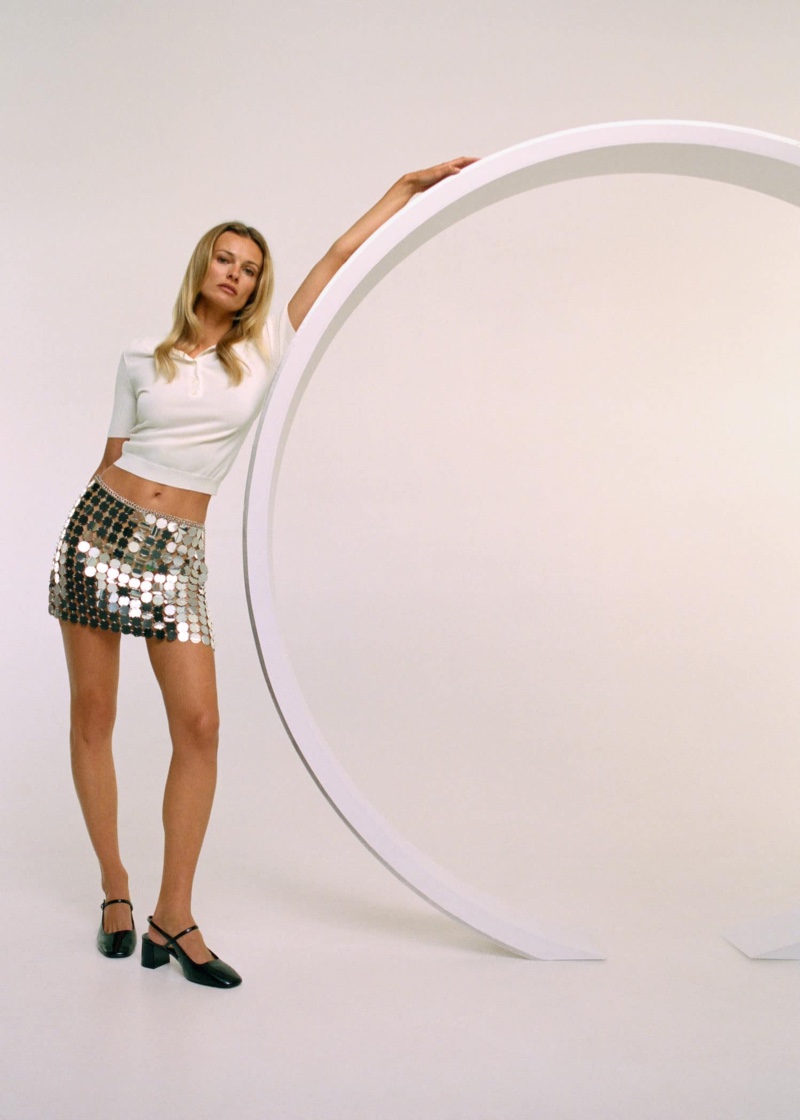 Edita's association with Mango isn't new. Not so long ago, she modeled their swimwear line. The Spanish fashion brand also unveiled a collection of statement-making party dresses titled the Capsule Collection.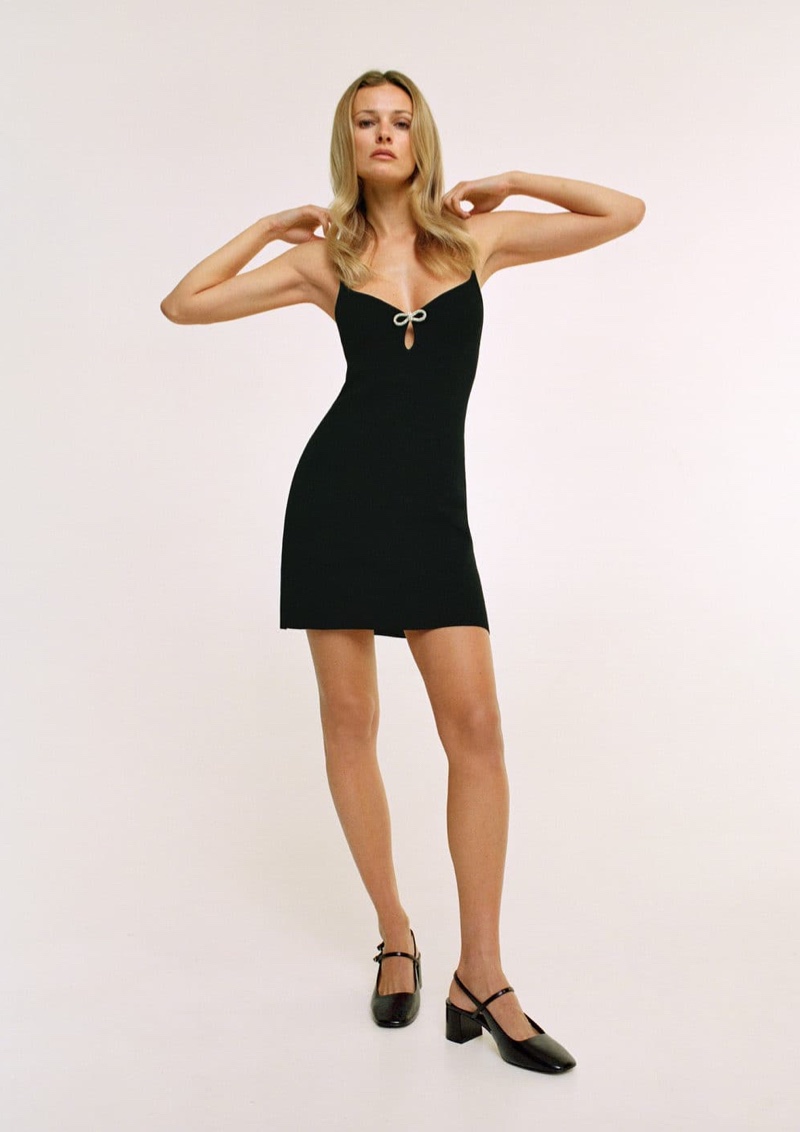 The presentation of the metallic trend guide paints a vivid picture reminiscent of Barbarella, with its otherworldly circular backdrops creating an atmosphere that feels both nostalgic and futuristic.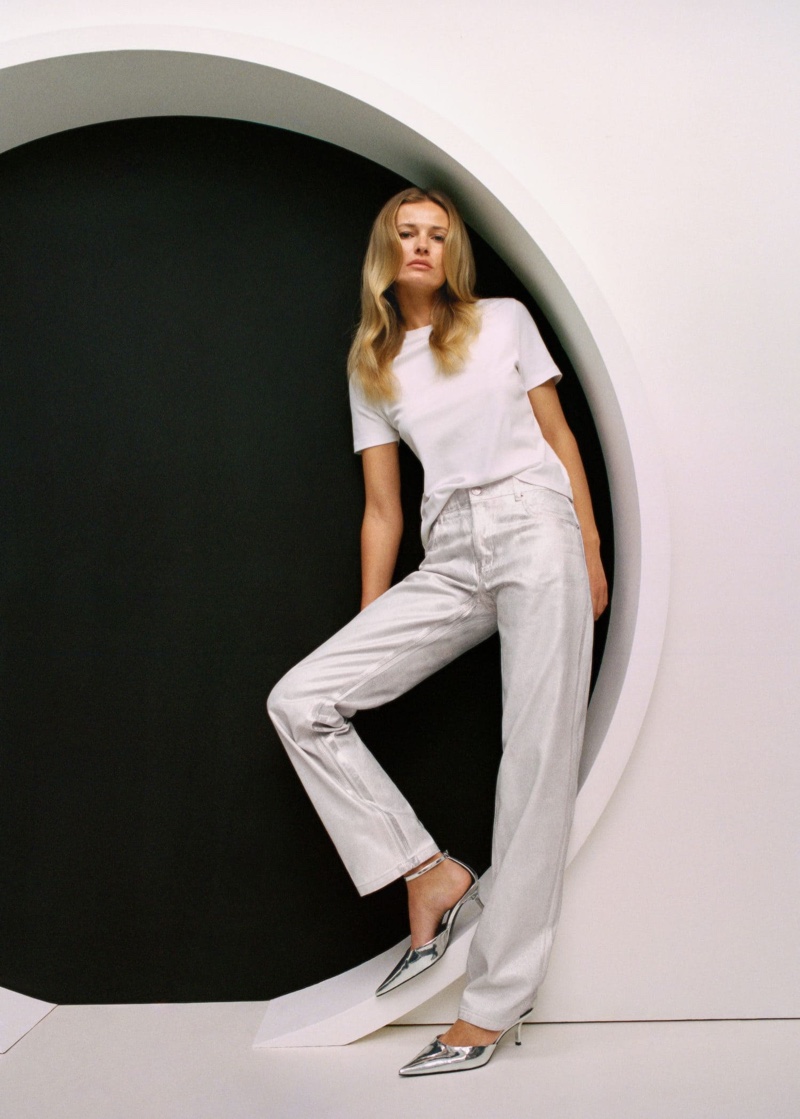 Every detail counts in fashion, and shoes are the finishing touch. Mango equips Edita with the staples of retro glamour: block heels and silver pumps that hearken back to yesteryears. The brand also weaves in elements of today. Straight-leg jeans with a lustrous sheen and a glitter-infused denim corset top bring a more modern look.