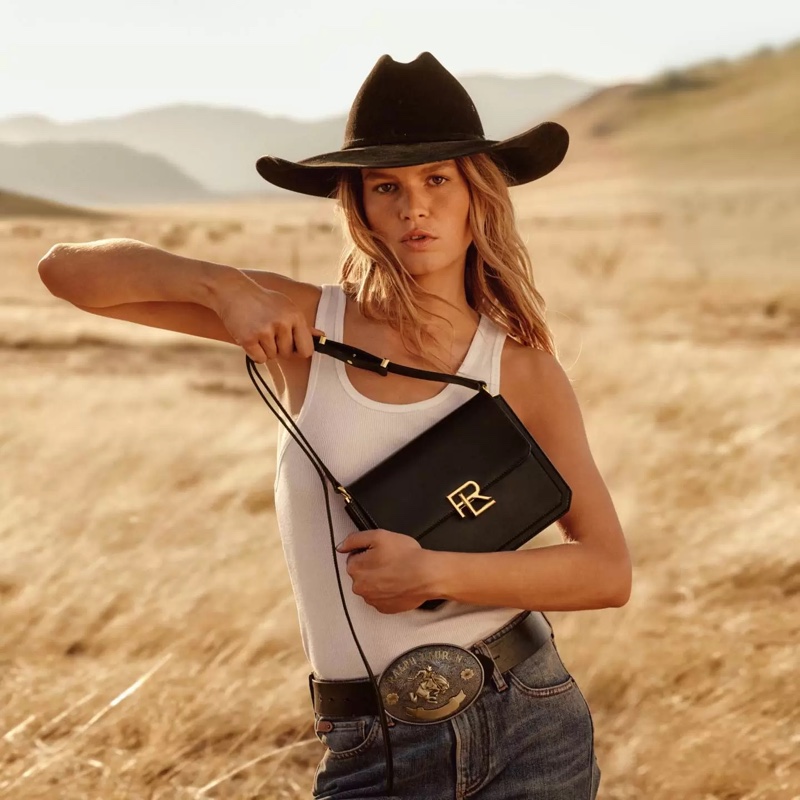 Ralph Lauren, a name synonymous with timeless elegance, has unveiled a fresh addition to with the RL 888 handbag collection. This new line of bags is available in diverse styles, including a crossbody, top handle, and mini crossbody silhouette, each one inspired by the architecture of New York City.
Ralph Lauren RL 888 Bags 2023 Campaign
The Ralph Lauren RL 888 bag campaign, a visual feast of rugged romance, features top models Fei Fei Sun and Anna Ewers. With the styling by Meryl Griffith, they showcase cowboy hats, western boots, and denim to complement the accessories, all channeling western style. This aesthetic choice contrasts with the understated luxury of its pre-fall 2023 collection recently revealed by the brand.
Photographed by Carter Berg, the images blend the essence of the branded handbags, which were crafted in Florence, Italy, and the natural contradictions of the land that inspire Ralph Lauren. In his own words, the designer says, "I am inspired by the beauty of the natural world – a land of contradictions where sky and rugged terrain convene."
A short film titled "Outside of Time" further augments the collection by featuring the bag, connecting it with a sense of timelessness. The RL 888 collection stands as an embodiment of an evolving tradition, finding harmony in contrasts and offering a new form of expression for those who carry it.