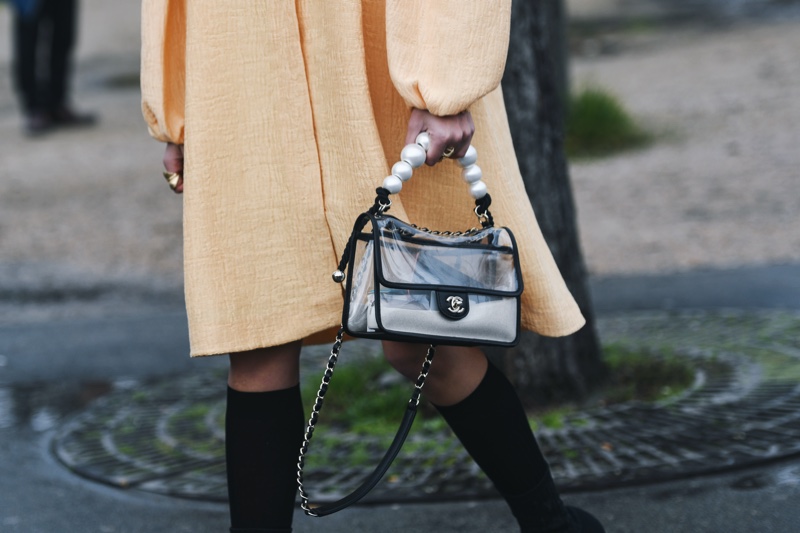 Handbags are more than just fashion accessories; they are icons of style, status, and craftsmanship. The world of handbag brands offers many options for those seeking a glimmer of sophistication and elegance. 
Read on, and our guide will explore the top brands that have stood the test of time, creating innovative designs and setting trends in the fashion industry. 
Handbag Brands
Whether you're a connoisseur of luxury goods or a fashion fan looking to invest in your first type of designer bag, our list will help you navigate the world of handbag brands and make an informed choice.
Louis Vuitton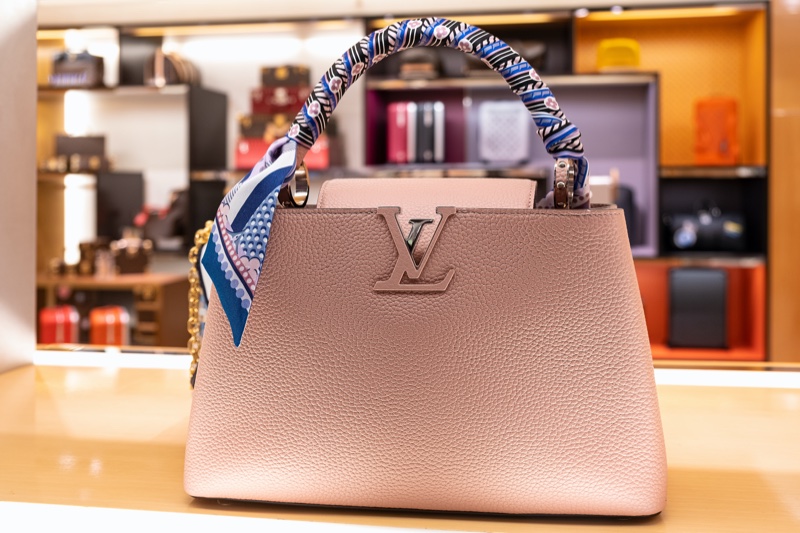 Louis Vuitton, a leading luxury handbag brand, was established in 1854 in France. Celebrated for its high-quality leather goods, the brand symbolizes luxury and elegance. 
Famous for their craftsmanship and iconic monogrammed designs, Louis Vuitton's handbags, like the renowned Neverfull, Alma, and Speedy, balance luxury with functionality. Whether in metallic styles or classic leather, each design reflects the brand's timeless essence. 
Chanel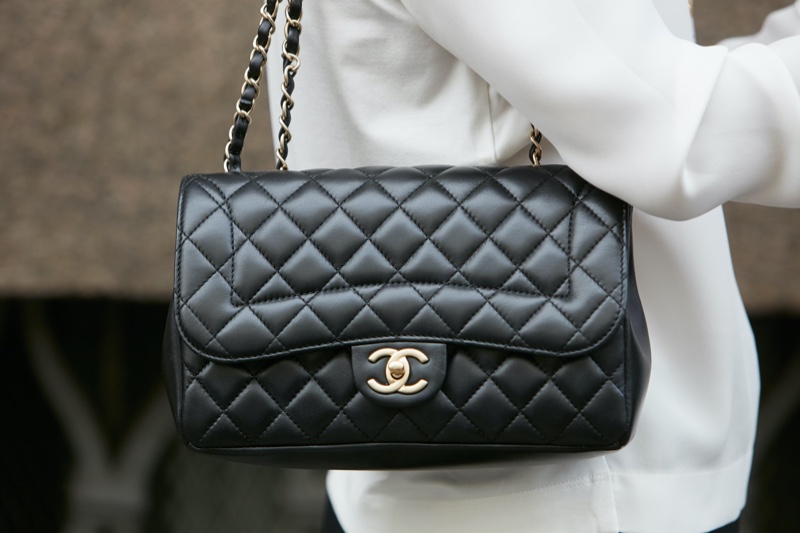 Chanel, established in 1909 by Coco Chanel, epitomizes French luxury and elegance. Renowned for their impeccable craftsmanship and signature quilted designs, Chanel handbags, like the iconic Classic Flap Bag, reflect the brand's design ethos.
Influenced by equestrian fashion, the bag features a chain strap, a double C logo, and either lambskin or caviar leather. Other notable Chanel bags include the Boy Bag, Camera Bag, Gabrielle Bag, and 2.55 Reissue. 
Bottega Veneta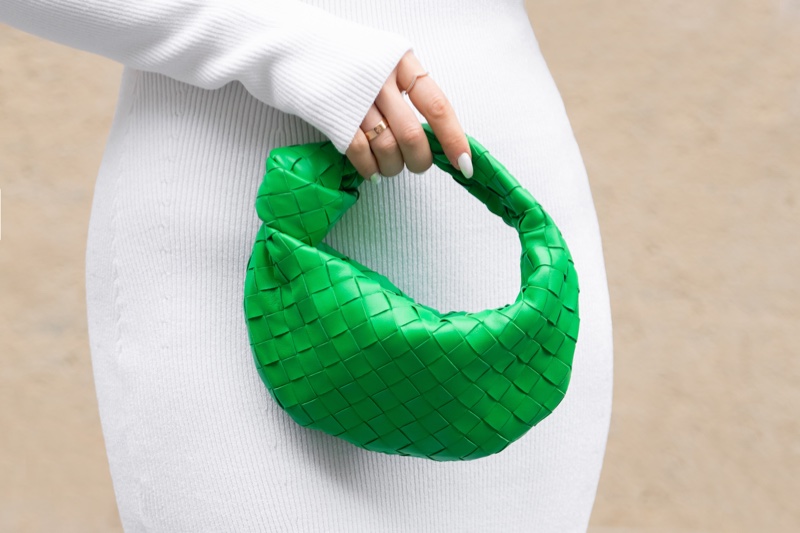 Bottega Veneta, established in 1966, exemplifies understated indulgence and craftsmanship. Famous for its high-quality materials and iconic Intrecciato pattern, the brand is synonymous with refined elegance. The Pouch Bag, a contemporary icon, melds sophistication with versatility, crafted with the brand's signature weave. 
Besides the Pouch Bag, Bottega Veneta features styles like the Cassette Bag, The Chain Pouch, and The Jodie, each reflecting the brand's dedication to timeless design and luxury. Bottega Veneta handbags are a testament to the brand's enduring impact on fashion.
Saint Laurent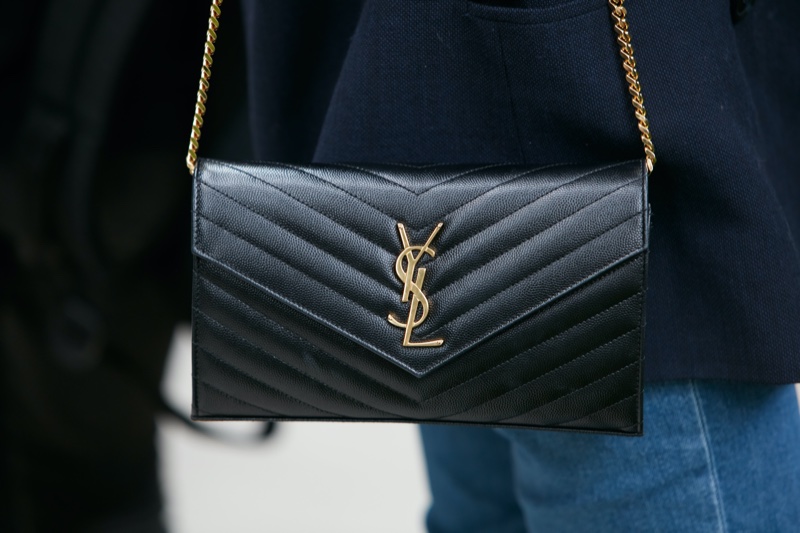 Saint Laurent, or YSL for short, is a fashion house launched in 1961 by Yves Saint Laurent himself. Known for its fusion of classic elegance and modern design elements, YSL has become synonymous with sophistication and style.
One of Saint Laurent's most iconic handbags is the Loulou Bag. The Loulou Bag embodies the brand's commitment to timeless elegance with its quilted leather, elegant chain strap, and signature YSL logo. 
YSL also offers a range of other handbag styles, including the Niki Bag, Sunset, Sac de Jour, and Kate Bag. 
Dior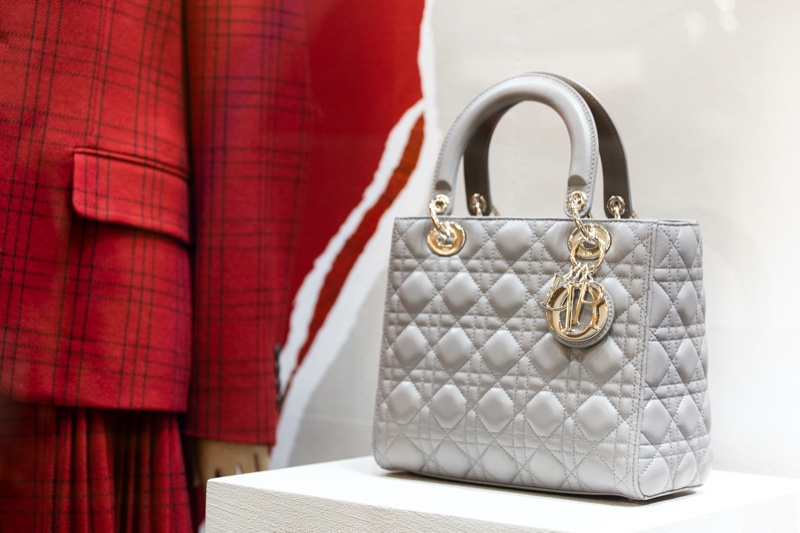 Founded in 1946 by Christian Dior, the eponymous brand symbolizes timeless sophistication in the fashion world. Dior handbags, epitomizing elegance, are icons in luxury fashion. The Lady Dior Bag christened after Princess Diana, stands out with its quilted cannage stitching, elegant handles, and signature Dior charm. 
Beyond the Lady Dior, the brand boasts other coveted styles like the Saddle Bag, Book Tote, and Diorama Bag. Each piece encapsulates Dior's dedication to innovative design and enduring allure. These handbags mirror the brand's haute couture legacy and remain a top choice for fashion lovers and collectors worldwide.
Michael Kors
Established in 1981, Michael Kors bridges luxury with accessibility, offering chic designs that merge classic elegance and contemporary flair. The Michael Kors Jet Set tote stands out with its sleek silhouette, becoming a favorite for those seeking versatile fashion. 
Crafted from premium leather and adorned with the brand's signature logo hardware, it's an emblem of daily luxury. Beyond the Jet Set tote, the brand presents an array of handbags like the Selma Satchel, Hamilton Satchel, and Mercer Tote. 
Each piece reflects Michael Kors' dedication to quality, style, and practicality, making them ideal for those valuing refined style and luxury.
Alexander McQueen
Founded in 1992 by Lee Alexander McQueen, the brand Alexander McQueen has consistently pushed fashion boundaries with its avant-garde designs. Renowned for its daring and artistic luxury, Alexander McQueen handbags are emblems of creativity and individuality.
The iconic Box Bag, known for its structured silhouette and distinctive hardware, is a testament to the brand's artistic vision. Beyond the Box Bag, Alexander McQueen presents a variety of handbags, like the Skull Clutch and Heroine Bag.
Marc Jacobs
Founded in 1984 by its namesake designer, Marc Jacobs is celebrated for its bold and eclectic designs. The Marc Jacobs Snapshot Bag, distinguished by its vibrant hues, prominent logo, and unique camera-inspired look, has garnered favor among fashion enthusiasts.
Made from premium materials and enriched with whimsical details, the Snapshot Bag radiates modernity and distinctiveness. Beyond this, Marc Jacobs features a variety of handbag styles, such as the Tote Bag. 
Prada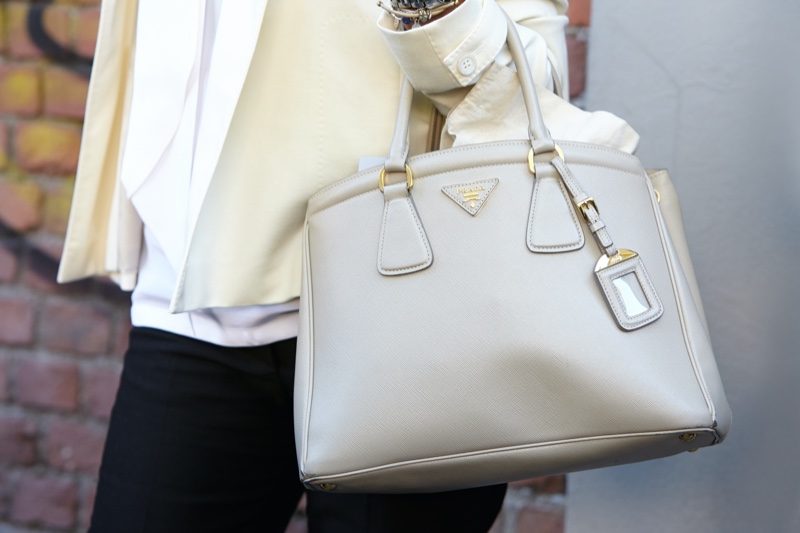 Established by Mario Prada in 1913, Prada has grown to symbolize modern elegance and innovative design. Renowned for its forward-thinking approach under the leadership of Miuccia Prada, the Italian brand's handbags often feature clean lines, sophisticated silhouettes, and a keen eye for detail. 
The iconic Prada Galleria Bag's signature triangular logo plaque exemplifies the brand's dedication to quality and modern aesthetics. Beyond this classic, Prada presents a diverse collection of handbags, such as the Nylon and Cahier styles.
Tory Burch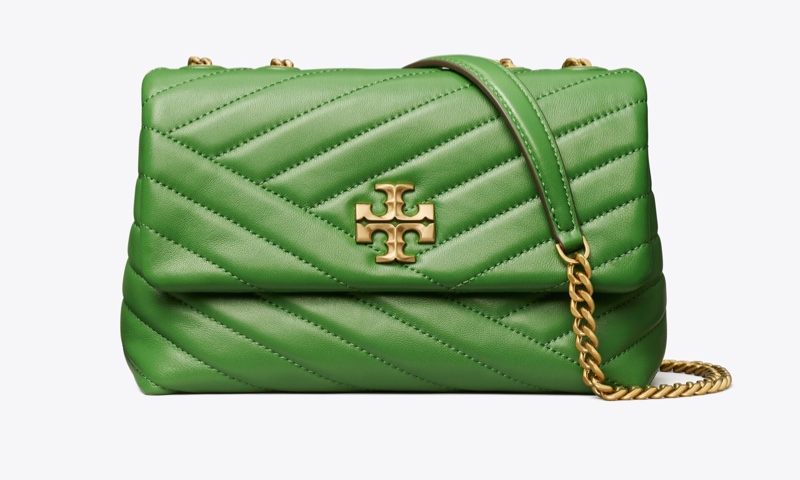 Launching her namesake brand in 2004, Tory Burch quickly carved a niche with her vibrant patterns and eclectic designs. Tory Burch handbags, often adorned with the recognizable double-T logo, seamlessly combine classic American sportswear elements with bohemian glamour. 
The Fleming Bag, known for its quilted design and chain detailing, underscores its penchant for effortlessly chic accessories. With a range that spans from totes to crossbodies, purses such as the Ella, Robinson, and Kira are popular choices.
Fendi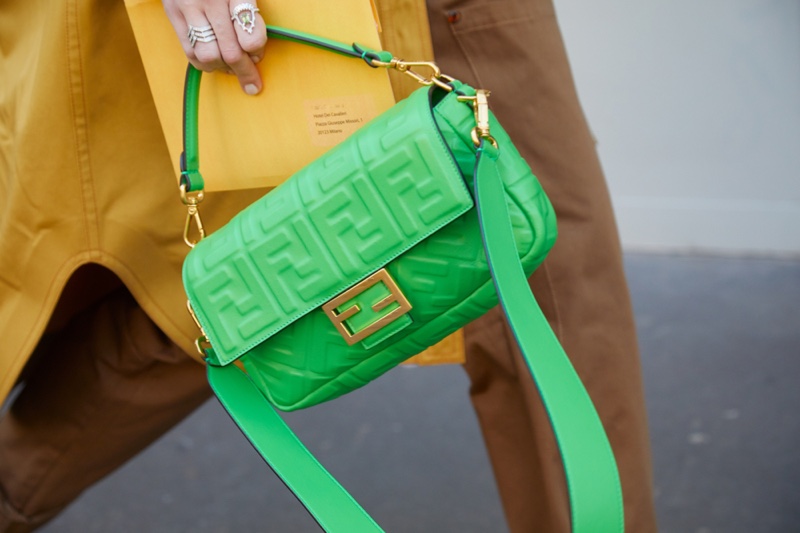 Founded in Rome in 1925 by Adele and Edoardo Fendi, this brand has always been synonymous with craftsmanship and innovation. From the iconic Baguette to the modern Peekaboo, Fendi handbags reflect a deep understanding of style and function. 
The brand's handbags often incorporate distinctive elements like the unmistakable double-F logo or the playful Monster Eyes. Fendi's vast array of handbags offers designs that range from avant-garde to classic, each bearing the hallmark of the brand's Italian artistry. 
Celine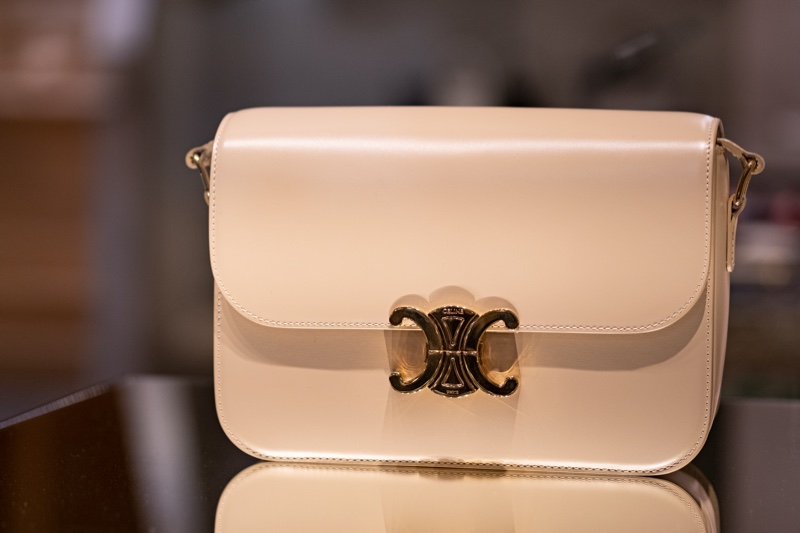 Tracing its origins back to 1945, Celine was founded by Céline Vipiana, starting as a shoe boutique for children. Over the decades, Celine has evolved to epitomize modern elegance.
Celine handbags, notably the Luggage Tote and the Classic Box Bag, are characterized by their sleek silhouettes, precise craftsmanship, and a dedication to timeless design. Under the creative direction of Hedi Slimane, the Classique Triomphe bag has stood out as a notable design.
Ferragamo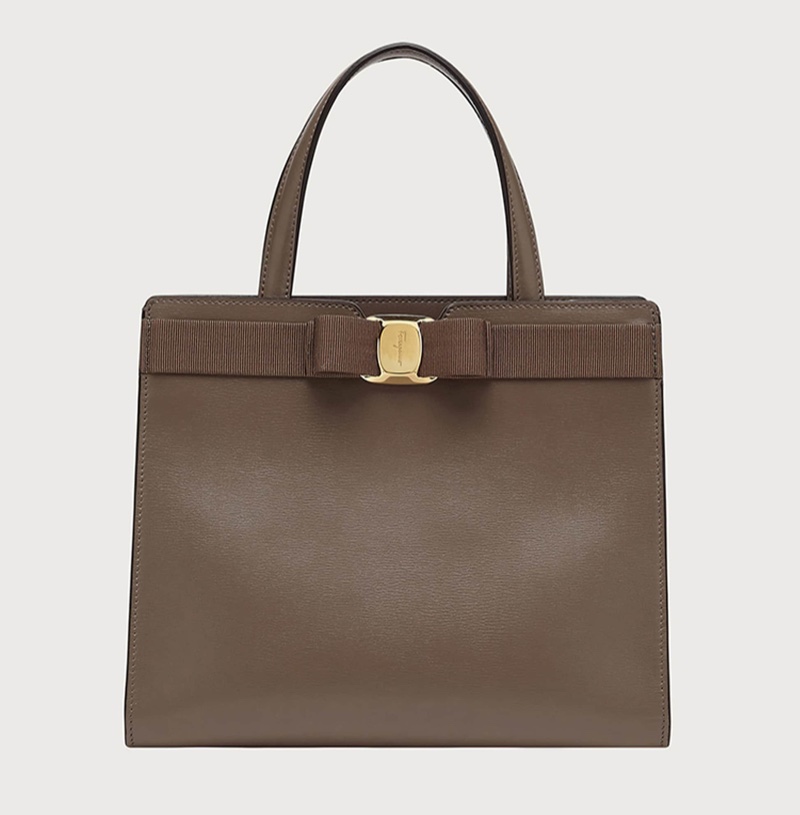 The brand's founder, Salvatore Ferragamo, began his journey in the 1920s as a visionary shoemaker in Florence. Today, Ferragamo handbags, like the iconic Gancini and Vara, mirror the brand's commitment to impeccable craftsmanship and innovation.
Each creation embodies the brand's Italian heritage, combining traditional techniques with contemporary design elements. Ferragamo handbags, with their distinctive clasps and hardware, are a tribute to the brand's rich history.
Gucci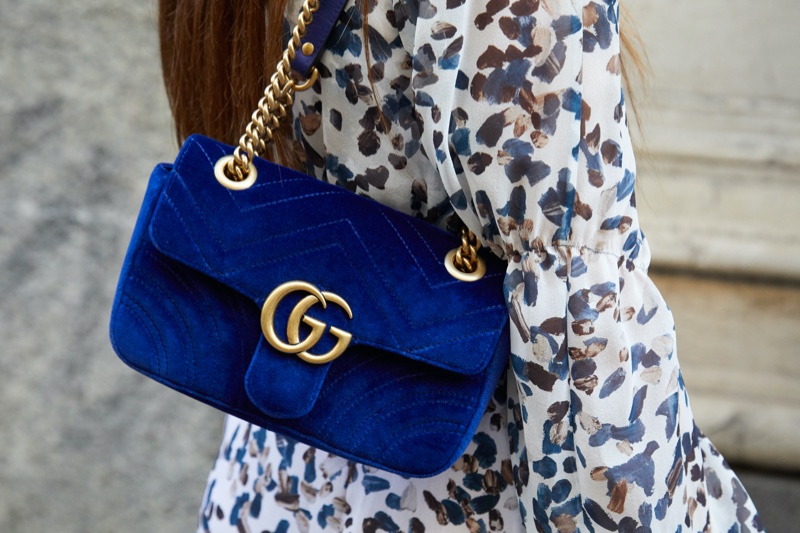 Established in 1921 by Guccio Gucci in Florence, Gucci's journey started with leather goods and luggage items, blossoming into a global fashion empire. With its double-G monogram and green-red-green stripes, the brand has become emblematic of Italian luxury and style.
Gucci handbags, such as the Dionysus, Marmont, Jackie 1961, and the Bamboo Bag, are not just accessories; they're fashion statements that fuse heritage with contemporary flair. The fashion house has consistently reinvented and redefined fashion norms. 
Hermès
Founded in 1837 by Thierry Hermès in Paris, Hermès initially carved its niche as a harness workshop dedicated to serving European noblemen. Over the decades, this brand has seamlessly blended its equestrian heritage with haute couture.
Hermès handbags are more than mere accessories; they're veritable heirlooms. The iconic Birkin and Kelly bags, named after Jane Birkin and Grace Kelly, respectively, have transcended fashion epochs, becoming timeless symbols of sophistication. 
Famously, the Birkin is available in limited availability, cementing its status as one of the most coveted luxury accessories in the fashion world.
Kate Spade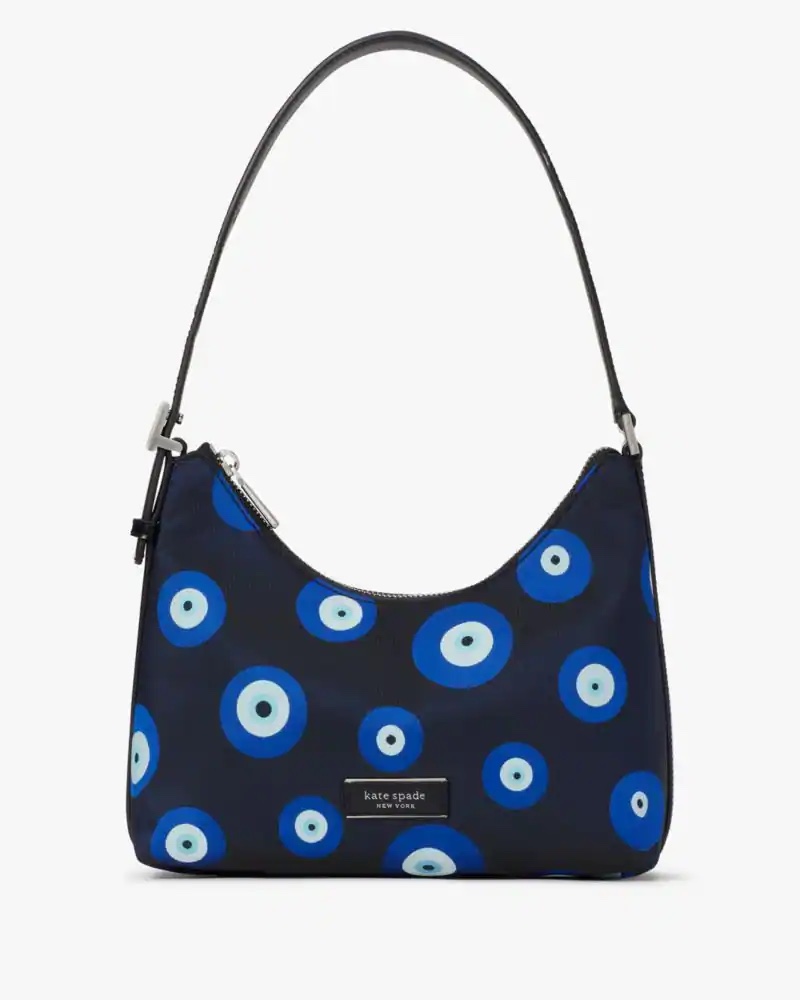 Established in 1993 by Kate Brosnahan Spade, Kate Spade New York began its journey with a single, revolutionary idea: to create the perfect handbag. Kate Spade's designs burst onto the fashion scene with a fresh air of femininity, wit, and playful sophistication. 
The brand's handbags, often characterized by bold colors, functional shapes, and whimsical prints, embody the vibrant spirit of New York City. Styles like the Sam Bag, with its boxy silhouette, or the Spade Flower Jacquard, with its unique motif, embody the brand's commitment to creativity and individuality. 
Balenciaga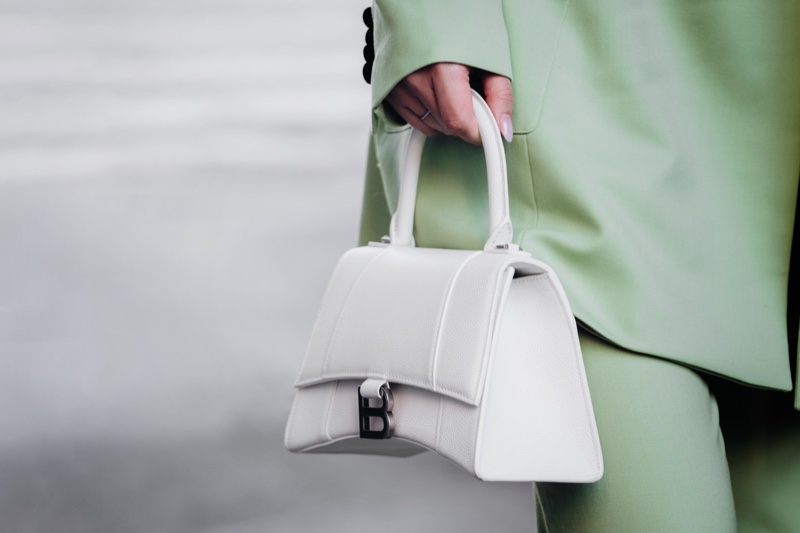 Established in 1919 by the Spanish couturier Cristóbal Balenciaga, this brand has consistently pushed the boundaries of fashion with its avant-garde and unconventional designs. 
Much like its fashion collections, Balenciaga handbags blend modern silhouettes, innovative fabrics, and a touch of the unexpected. With their sleek shapes, styles like the City and Hourglass have become modern classics, capturing the brand's blend of tradition and forward-thinking design. 
Coach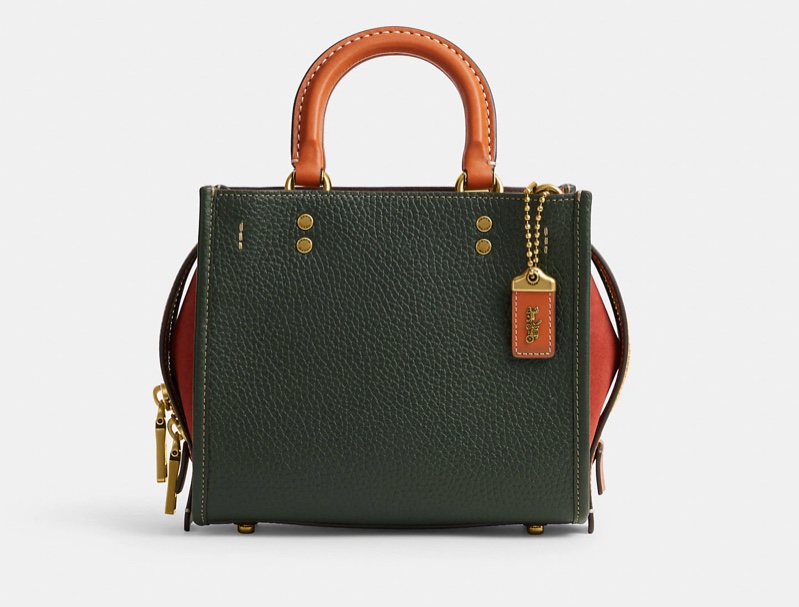 Launched in 1941 in a Manhattan loft, Coach emerged as an innovator in leather goods and accessories. The brand's handbags, known for their rich heritage, impeccable quality, and classic American style, quickly became symbols of understated New York elegance. 
Signature elements, like the horse and carriage logo or the hangtag, showcase the brand's storied history. From the timeless Rambler to the versatile Tabby, Coach continues to craft contemporary and enduring handbags, drawing from its legacy while looking to the future.
Valentino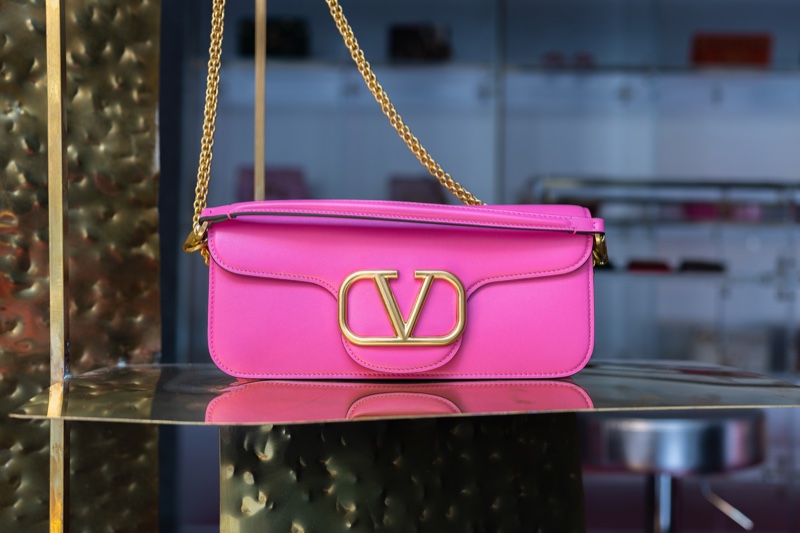 Initiated in 1960 by Valentino Garavani, Valentino is a brand that epitomizes Italian elegance and romanticism. Valentino handbags, often adorned with the brand's signature Rockstud embellishments, seamlessly marry contemporary design with classical beauty. From the Rockstud to the VLOGO, each accessory from the label radiates a sense of refined allure. 
Dolce & Gabbana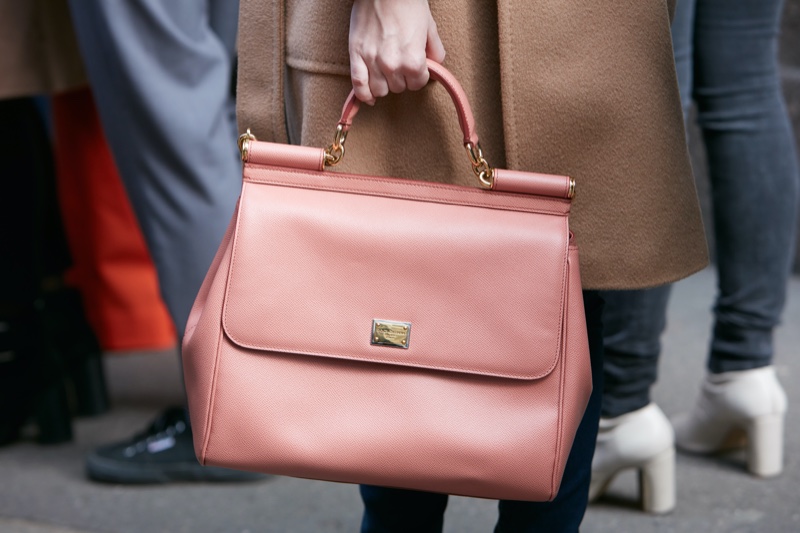 Domenico Dolce and Stefano Gabbana launched their eponymous brand in 1985, infusing the fashion world with their vision of Mediterranean sensuality. Dolce & Gabbana handbags celebrate the designers' Sicilian heritage, combining baroque opulence with contemporary chic. 
From the iconic Sicily Bag, which reflects timeless elegance, to the embellished Devotion line, each handbag is a testament to the brand's dedication to lavish detailing and exceptional Italian craftsmanship. 
Miu Miu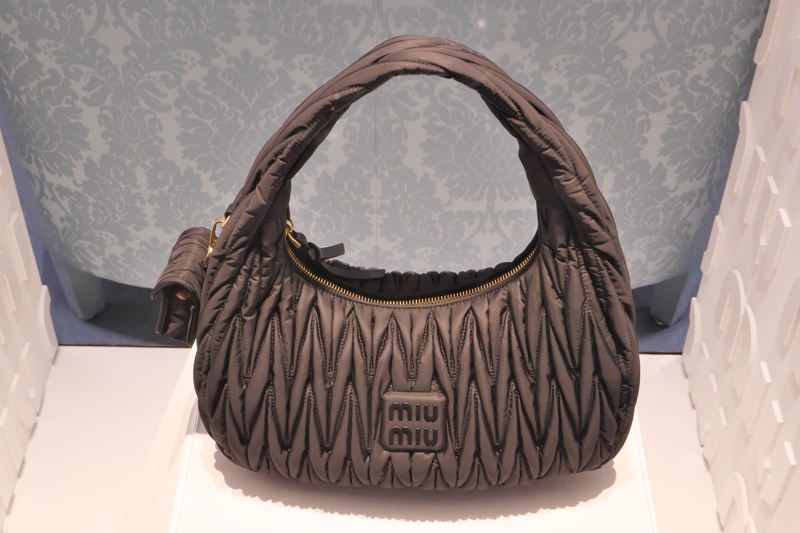 Established in 1993 by Miuccia Prada, Miu Miu emerged as the playful counterpart to the sophisticated mainline Prada brand. Miu Miu handbags exude a youthful exuberance, blending whimsical elements with high-fashion sensibilities. 
With handbags often characterized by vibrant colors, eclectic prints, and unexpected textures, the brand captures the spirit of the modern woman who is both rebellious and romantic. Key styles, such as the Matelassé bags, reflect Miu Miu's dedication to artisanal craftsmanship while infusing a touch of modernity and irreverence. 
Final Words
The range of handbag brands offers many options for those seeking elegance, style, and sophistication. From iconic French fashion houses like Louis Vuitton and Chanel to Italian labels like Bottega Veneta and Prada, each brand brings its unique perspective to the industry.
So, whether you're looking to make a statement with a bold and daring design or prefer the understated elegance of a classic silhouette, explore the world of purse brands and find the perfect accessory that embodies your personal style.