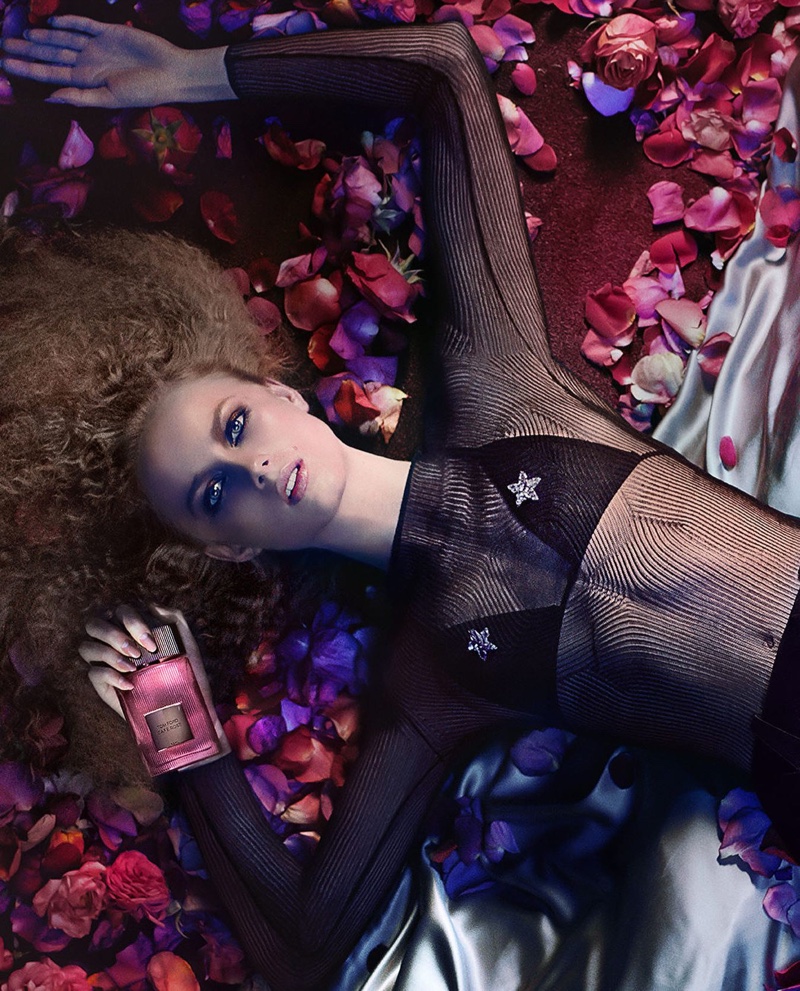 Tom Ford has unveiled a striking new campaign for its perfume, Café Rose. The advertisement features leading Dutch model Rianne van Rompaey, who perfectly embodies the sensual and elegant spirit of the fragrance.
In the stunning image captured by photographer Steven Klein, van Rompaey is seen laying in a bed strewn with roses, wearing a mesh shirt over a bikini top, her red hair styled in voluminous waves.
Tom Ford Café Rose Perfume Commercial
The Tom Ford Café Rose perfume commercial takes the viewer into a dreamlike, sensual world where aesthetics and emotion blend seamlessly. The commercial follows Rianne as she walks into a scene filled with a bed dressed with satin sheets, setting the stage for a seductive moment.
Just as the viewer is drawn into this fantasy, a honk from a car horn abruptly brings them back to reality. Styling by Carine Roitfeld and makeup by Yadim with hair by Jawara contribute to the captivating look, creating a darkly glamorous Tom Ford aesthetic.
Tom Ford Café Rose Eau de parfum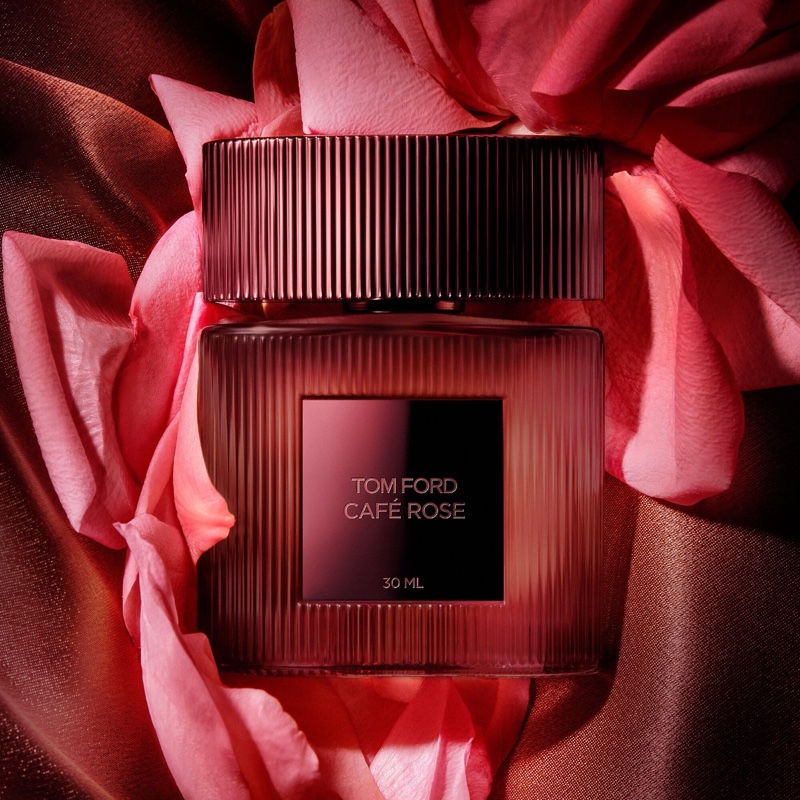 Café Rose, described as a refined floral fragrance, combines notes of Turkish and Bulgarian rose essence with coffee, amber, and black pepper. The sleek, architectural bottle with ridged elements further adds to the charm of the product.
This campaign follows Tom Ford's final collection for fall 2023, which was a celebration of the American designer's greatest hits. It serves as a continuation of the brand's commitment to luxury and creativity, ensuring that each new release resonates with fans of fashion and beauty.