Summary
Samsung's fifth generation of Galaxy Z foldable phones adds more options to its lineup, on top of the Galaxy S23 Ultra released earlier this year
The Galaxy Z Flip 5, with its Flex Hinge design, is more portable and comes in a range of colors, while the Galaxy S23 Ultra offers a wider screen and an S Pen for note-taking and editing documents.
The S23 Ultra has a bigger battery and better camera features, making it ideal for multimedia consumption and creation, while the Flip 5 offers a unique smartphone experience for those who don't require top specs in every category.
South Korean tech giant Samsung recently released its fifth generation of Galaxy Z foldable phones with flagship specifications and features, adding more options to its 2023 lineup which already includes the Galaxy S23 Ultra that came out earlier this year. Samsung has two models in its lineup of foldable phones, the Fold and the Flip. While the former has a larger form factor and unfolds like a book, the latter features a clamshell design that unfolds into a traditional brick-style smartphone, in some ways making it more comparable to the Galaxy S23 Ultra.
The Galaxy Z Flip 5 and Galaxy S23 Ultra have strikingly different designs, though. The Z Flip 5 features the Flex Hinge, which enables users to fold the phone in half, making it easy to carry around. It has an IPX8 water resistance rating and comes in eight colors. On the other hand, the Galaxy S23 Ultra features one of the biggest and the best screens on a smartphone, encased in an aluminum frame that is available in multiple colors. The phone also carries an IP68 water and dust resistance rating. However, it is a hefty smartphone that weighs 234 grams, whereas the Z Flip 5 weighs 184 grams.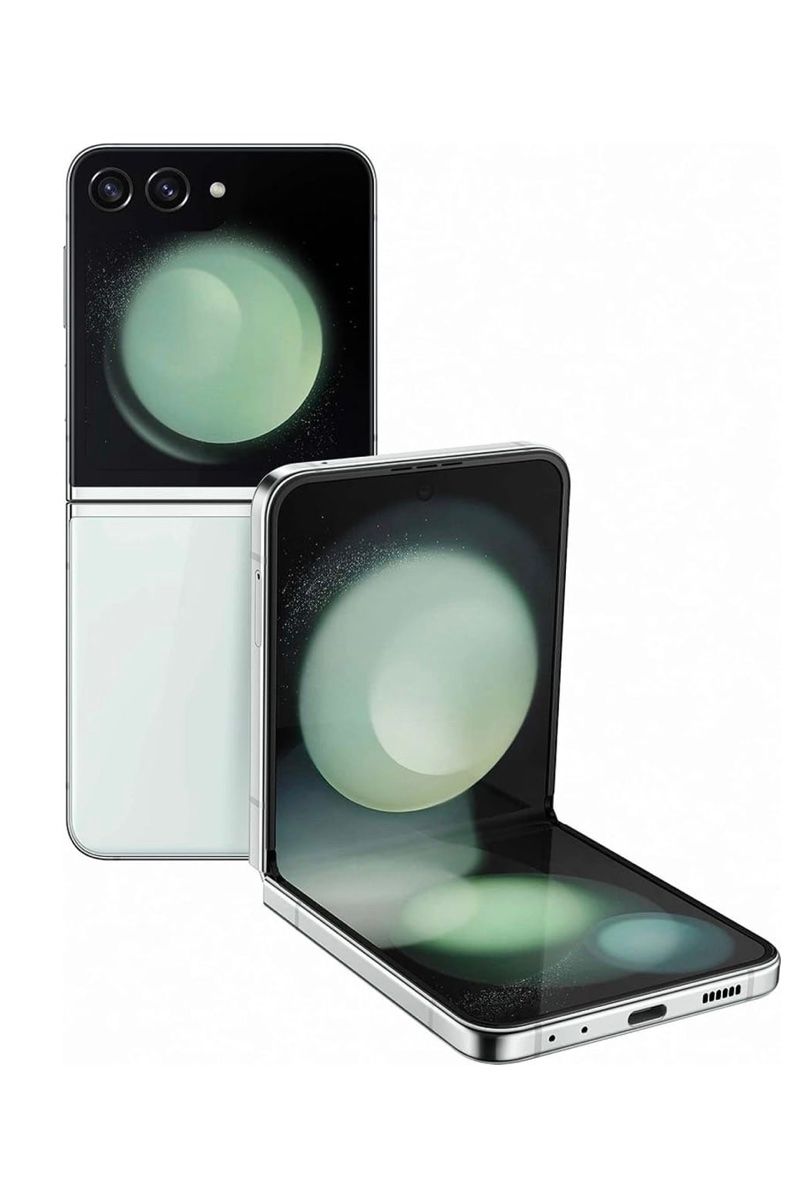 Samsung Galaxy Z Flip 5
$999.99 $1119.99 Save $120
The Galaxy Z Flip 5 is Samsung's latest clamshell foldable smartphone, and it comes with a bunch of upgrades over the previous model. This includes a larger 3.4-inch cover display called the Flex Window which can be used to view notifications, change settings, and access widgets. The Flip 5 is powered by the Snapdragon 8 Gen 2 processor and comes with 8GB of RAM. It is IPX8 rated for water-resistance, and features both fast wired charging and wireless charging support.
Related: 10 New Features & Upgrades Of The Galaxy Z Fold 5 And Flip 5
Screen, Processor, & Cameras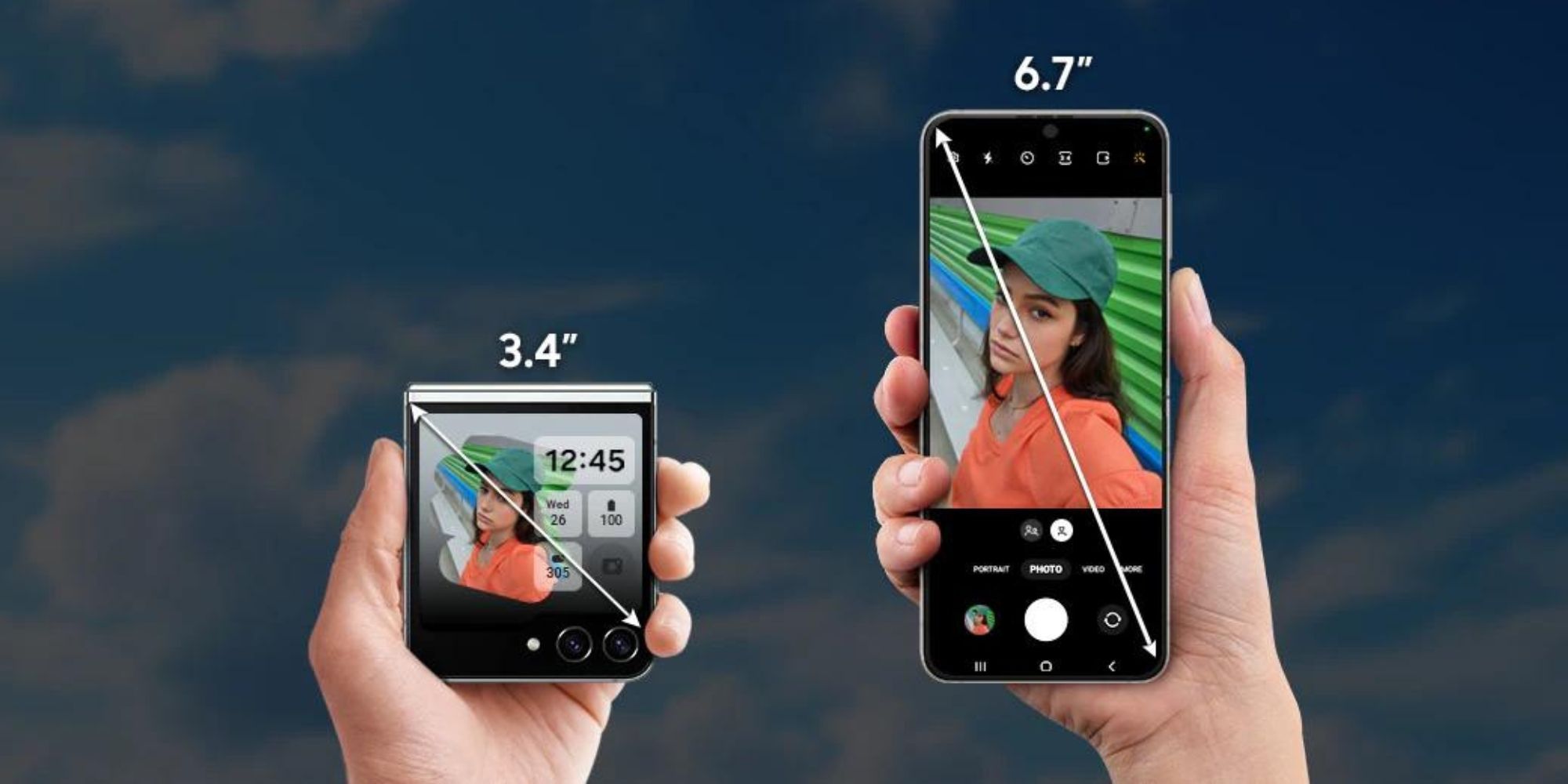 The screens represent a major difference between these smartphones, changing how people use them. The Galaxy Z Flip 5 comes with two displays, a 3.4-inch Super AMOLED, which enables people to use the device to access useful information even when it's shut, and a 6.7-inch Super AMOLED 120Hz flexible display with a peak brightness of 1,750 nits. On the other side of the fence, the S23 Ultra has a 6.8-inch Super AMOLED screen with a similar peak brightness and refresh rate, except it is noticeably wider than the Flip 5.
With the bigger screen, buyers also get an S Pen with the S23 Ultra, which comes in handy for taking notes and editing documents. Under the hood, both smartphones feature the latest Snapdragon 8 Gen 2 (4nm) SoC for Galaxy, a slightly overclocked processor version. However, the S23 Ultra comes with up to 12GB of RAM and 1TB of storage, whereas the Flip 5 is limited to 8GB of RAM and up to 512GB of storage. Both phones feature faster and more efficient UFS 4.0 memory.
Both phones have a capable camera, but if it is about selecting the absolute best, the Galaxy S23 Ultra with its quad-sensor setup has the most versatile array of sensors on a phone. It has a 200MP (f/1.7) primary sensor, two telephoto sensors, and an ultrawide shooter. The Flip 5, in contrast, has two 12MP sensors, which should do a fine job of balancing colors and exposure. The Flip 5 has one of the largest batteries on a foldable phone, 3,700 mAh, but it cannot outlast the Galaxy S23 Ultra with a 5,000 mAh battery.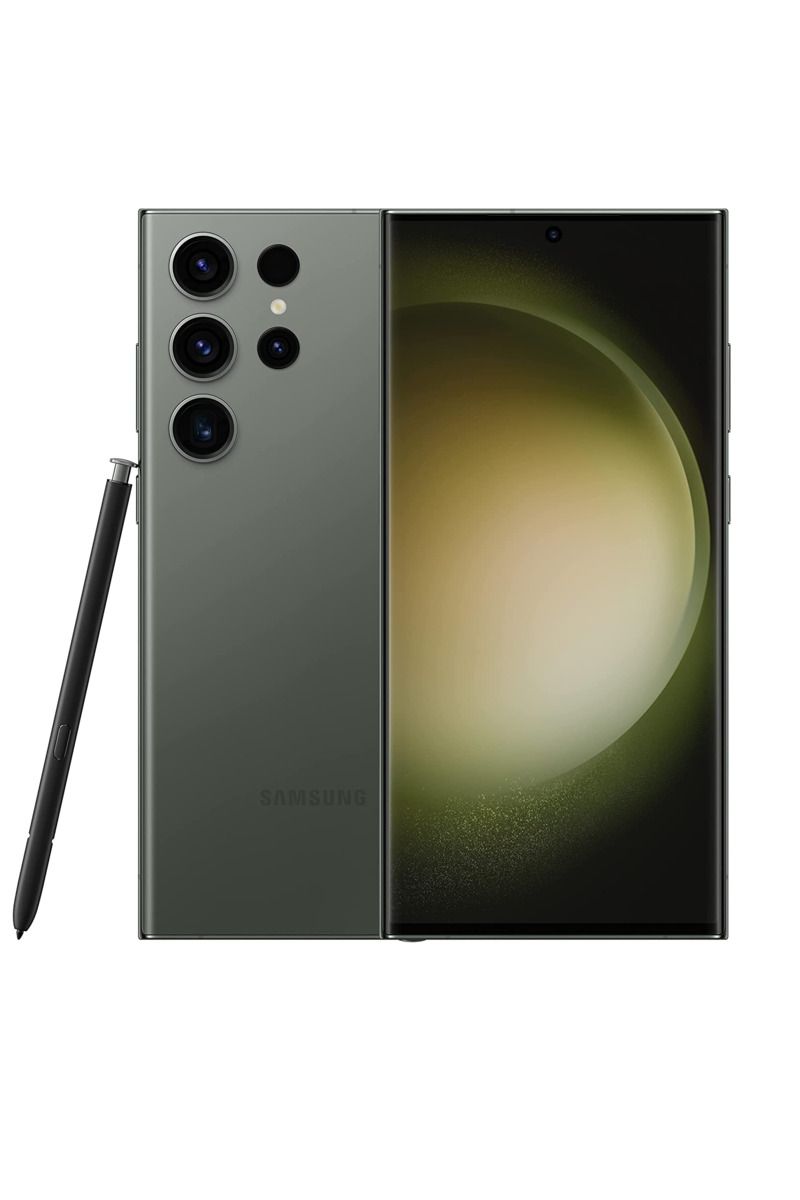 Samsung Galaxy S23 Ultra
The Galaxy S23 Ultra takes the place of Samsung's discontinued Note series with a built-in S Pen. It's a powerhouse of a phone with excellent performance, fantastic cameras, a gorgeous display, and solid battery life. The S23 Ultra is not only the best in the Android world but makes a great case for being the best overall smartphone you can get this year. 
Which Smartphone Should You Pick?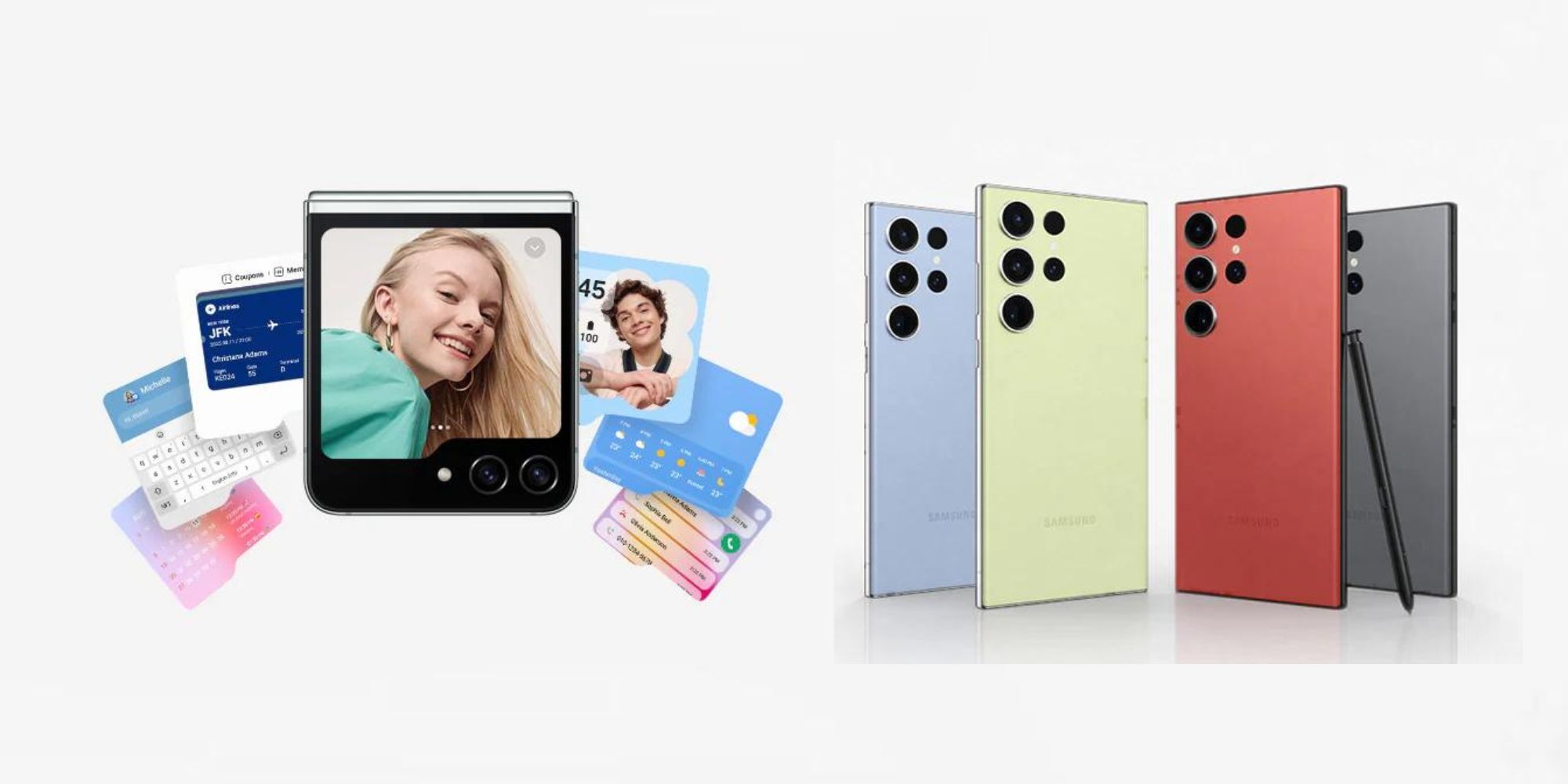 Both phones run on Samsung One UI 5.1 and are eligible to receive software and security upgrades for another three to four years. With more screen and support for S Pen, the Samsung Galaxy S23 Ultra is better for multimedia consumption and creation. The phone also features a bigger battery and a better camera system. On the flip side, the Flip 5 is better suited for those who want a novel smartphone experience and don't need the absolute best specifications in every category.
Source: Samsung 1, 2